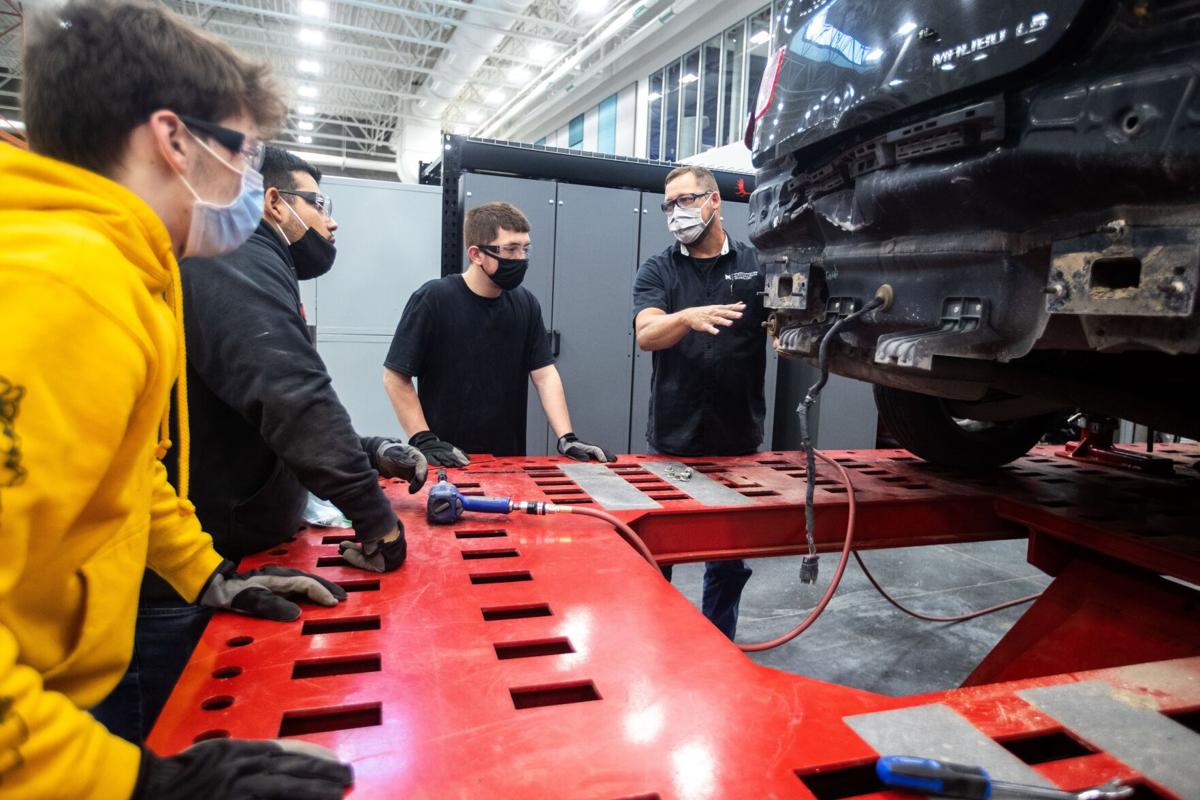 Partnerships between Nebraska community colleges and private industry continue to demonstrate their value to the state's economy. Metropolitan Community College provides an impressive example with its new $32 million Automotive Training Center.
Automobiles have increased dramatically in technological sophistication, and the training for auto technicians must keep pace. MCC's new 100,000-square-foot center on the college's South Omaha campus has the facilities and faculty to provide instruction at that high level. The center includes instruction on hybrid vehicles and also trains students for work in body shops.
In line with MCC's practice on other programs, the college developed the South Omaha facility with direct input from local businesses. The result is an enhanced ability for the Omaha area to provide well-paying jobs and meet the local job demand.
The Automotive Training Center is the latest in a series of well-chosen strategic steps by MCC to strengthen its instructional support for students and its ability to meet real-world demands by industry. Major investments at its Fort Omaha campus in recent years include:
The Center for Advanced and Emerging Technology provides instruction not only in basic operation of equipment but also in showing how computing is now heavily integrated in modern manufacturing.
The Construction Education Center places students in a range of real-work experiences for disciplines including architectural drafting, civil engineering, electrical technology and plumbing. The instruction helps students understand the close connections those fields have to information technology.
Academic Skills Center. The center provides instruction in foundational math and technology skills needed for the high-level training in advanced manufacturing and other fields.
Community colleges across the state are working with local industry to meet real-world business needs. The John N. Harms Center at Western Nebraska Community College in Scottsbluff provides up-to-date instruction in a range of advanced technology disciplines. Central Community College coordinates its training programs through cooperation with industries including ethanol, public power and advanced manufacturing in cities including Columbus, Grand Island and Hastings.
"We really try to listen to what our industry partners have to say," says Doug Pauley, Central's associate dean of training and development. "We work jointly with them on programs that meet their needs and allow students to get credit as well."
"Our first-mission priority is to listen our employers," says Greg Adams, executive director of the Nebraska Community College Association. That collaboration enables the colleges to "make any needed changes to our training, curriculum and equipment in the classroom to make sure we're meeting their needs." Industry provides important support to community college efforts through scholarships and helping with equipment purchases.
Industry needs are constantly changing, and Nebraska community colleges understand their obligation to adjust their training in response, Adams says: "Being flexible and adapting to it is what we're all about."
MCC's new automotive training center in South Omaha, based in a constructive partnership with local industry, exemplifies that forward-looking approach.
The Automotive Training Center is the latest

in a series of well-chosen strategic steps by MCC.