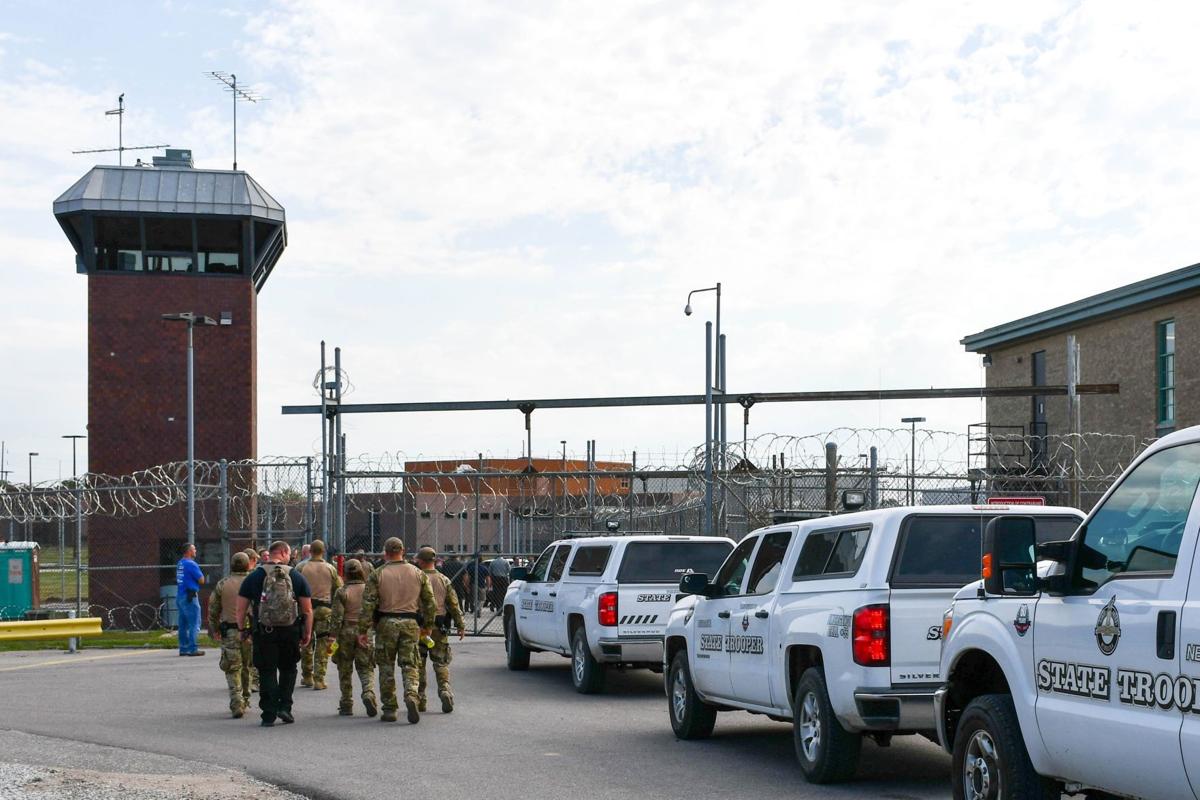 It's hard to exaggerate the magnitude of the staffing crisis afflicting Nebraska's prison system. But with its new, breakthrough agreement on major pay increases, the state is poised to take a significant step toward progress. State officials must then follow up with a range of additional action.
At present, the dire conditions weighing on the state's prisons are leaving staff exhausted and safety jeopardized. The crisis is undermining the state's ability to prepare those incarcerated for successful entry back into society.
Grinding 12-hour shifts wear down staff at prisons in Lincoln and Tecumseh, which have declared official "staffing emergencies." As of last month, the state was unable fill about a third of the needed "protective services" positions — corrections corporals, sergeants and caseworkers. These conditions have gravely reduced opportunities to provide those incarcerated with needed programming and even visits.
A September report from Doug Koebernick, inspector general of the state's prison system, warned that the staffing crisis had grown "alarmingly worse." A "mass exodus" of staff was placing ongoing enormous strain on the system, the report noted. The past seven years saw more than 4,100 employees leave their positions.
Testifiers at a legislative hearing this fall described a series of concerning conditions. Among the examples: Some staff members assigned duties for which they aren't trained. An inmate left locked in his cell at Lincoln Correctional Center for 2½ weeks straight, not even being released for showers. A prison employee at his post for 19 hours. Some staff members left "forgotten," resulting in a 24-hour shift.
Fixing a crisis this severe will require multiple steps. Nebraska has just taken an important one with the new agreement for major, long-overdue pay raises for prison staff. The union for prison workers still must approve the agreement. Under the negotiations, raises also are on the way for other state institutions also suffering from serious understaffing — Nebraska institutions for the mentally ill and developmentally disabled.
No one action will magically solve a crisis this wide-ranging and damaging, but Gary Young — a Lincoln attorney who is the chief negotiator for the Fraternal Order of Police, which represents prison security staff — understandably says the new pay agreement offers a measure of hope.
"It's a new day," he says.
The agreement raises starting wages for corrections corporals and prison caseworkers to $28 an hour, up from from the current $20 an hour. Pay for sergeants will rise to $32 an hour, up from $24 an hour. In addition, overtime pay for security workers will increase from 1½ times regular pay to 2 times. The state will provide new incentives for members of the Fraternal Order of Police Lodge 88 to recruit new employees.
This approach will address a longstanding complaint — that the state is certain to lose prison security staff as long as their pay isn't competitive with that paid at county jails, most local police departments and the Nebraska State Patrol. The FOP has long complained that the state loses too many employees to jails in Douglas, Sarpy and Lancaster Counties.
The new agreement finally puts state prison pay at a higher level than competing institutions. "Attracting and retaining top talent will produce the outcomes we all want from our corrections system," says state prison director Scott Frakes, "and this agreement will put Nebraska among the most competitive in the nation."
As significant as the new agreement is, extensive follow-up on additional needs is imperative. Koebernick, the inspector general, rightly points out the need for Nebraska prison leadership to better listen to and connect with front-line employees, to rectify the system's serious morale problems. The state must strengthen the programming for release of parole-eligible individuals — an important public safety step to help people have a greater chance to avoid criminal behavior after their release. And next year, the Legislature and executive branch must avoid stalemate and find policy agreement using the data and analysis from a nationally respected prison-policy consulting group.
With the new pay agreement, the state has taken a needed step. Much more must now follow if Nebraska is to actually solve the prison crisis.