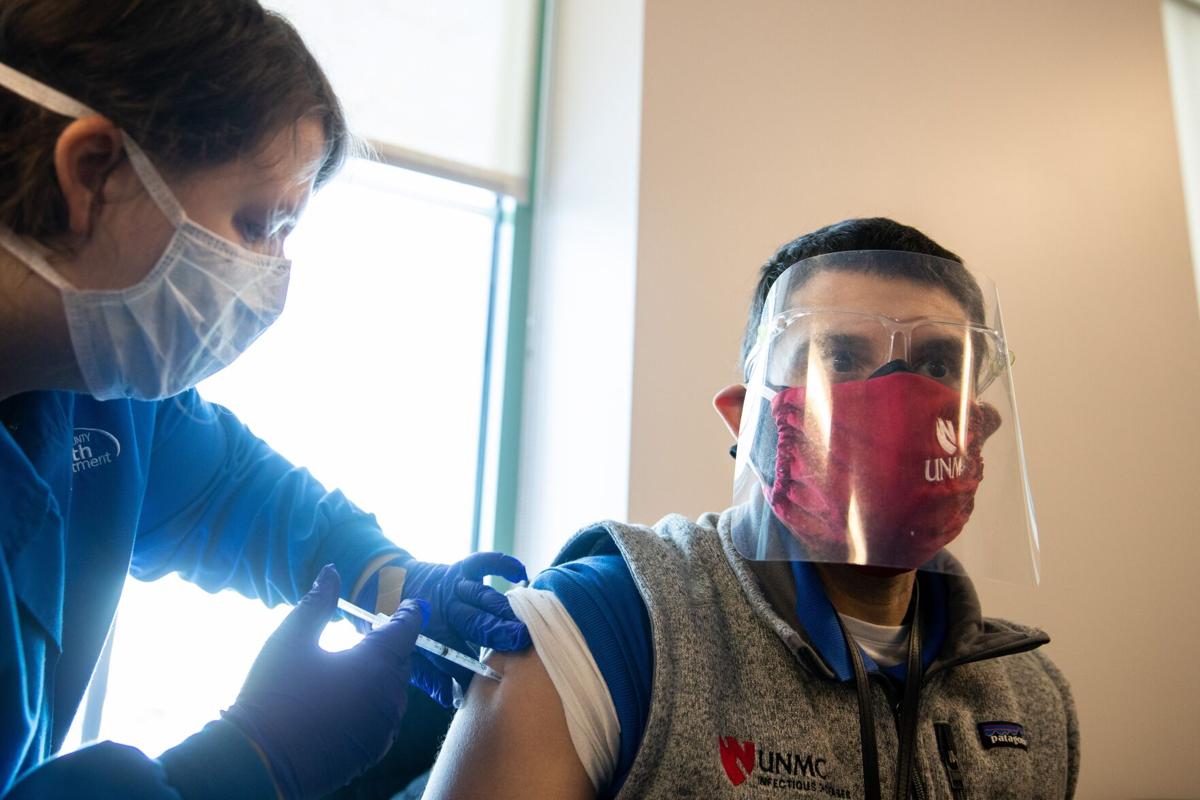 It's a new year, with new hopes of moving past the pandemic burdens of 2020. But the shadow of COVID still looms starkly across our nation. Vaccinations have begun, but it's only a small start. We have far to go before we finally force the disease to loosen its grip on our lives, and our society can return to anything approaching normal.
Defeating COVID this year must truly be a group effort. We all must do our part — government, health care institutions, individuals — to ensure that the vaccination effort is as effective as possible.
Nebraskans rightly expect government and health care entities to move as fast as possible to rev up vaccinations to the needed level. But the task is enormous. It's going to require patience.
Government, at the state and federal level, has an obligation to move decisively to remove the multiple uncertainties and inefficiencies slowing the vaccination effort. The need is effective action and coordination, not sound bites. The Biden administration is promising big improvements after a halting start; it must live up to this pledge.
In Nebraska, a key priority is launching the state website for vaccination. That step can go far in alleviating the public's understandable frustration as vaccines have begun to arrive.
Nebraskans need clear, helpful guidance on procedures and prioritization. The current uncertainties hamper an effective launch to large-scale vaccination. State officials must resolve these lingering questions and set Nebraska on the proper path forward.
Hospitals, clinics and health departments have shown creativity in working to address people's needs. Such flexibility and innovation will be important in coming weeks and months to provide a range of vaccination sites and opportunities. The turnout so far for clinics across the state shows the great eagerness among many Nebraskans to get vaccinated.
"We're moving those doses as quick as we can," says Teresa Anderson, director of Grand Island's Central District Health Department. "We're ready for more vaccine."
Nebraskans can help greatly by registering so they will be prepared once vaccinations become available for them. Health departments are helping greatly by launching websites for registration in counties including Douglas, Sarpy and Lancaster.
In the first day, more than 27,300 people had signed up at the Douglas County Health Department's website — that's an encouraging beginning. If Nebraska is to achieve a firm halt in the coronavirus spread, vaccination will be needed for the vast majority of the state's population.