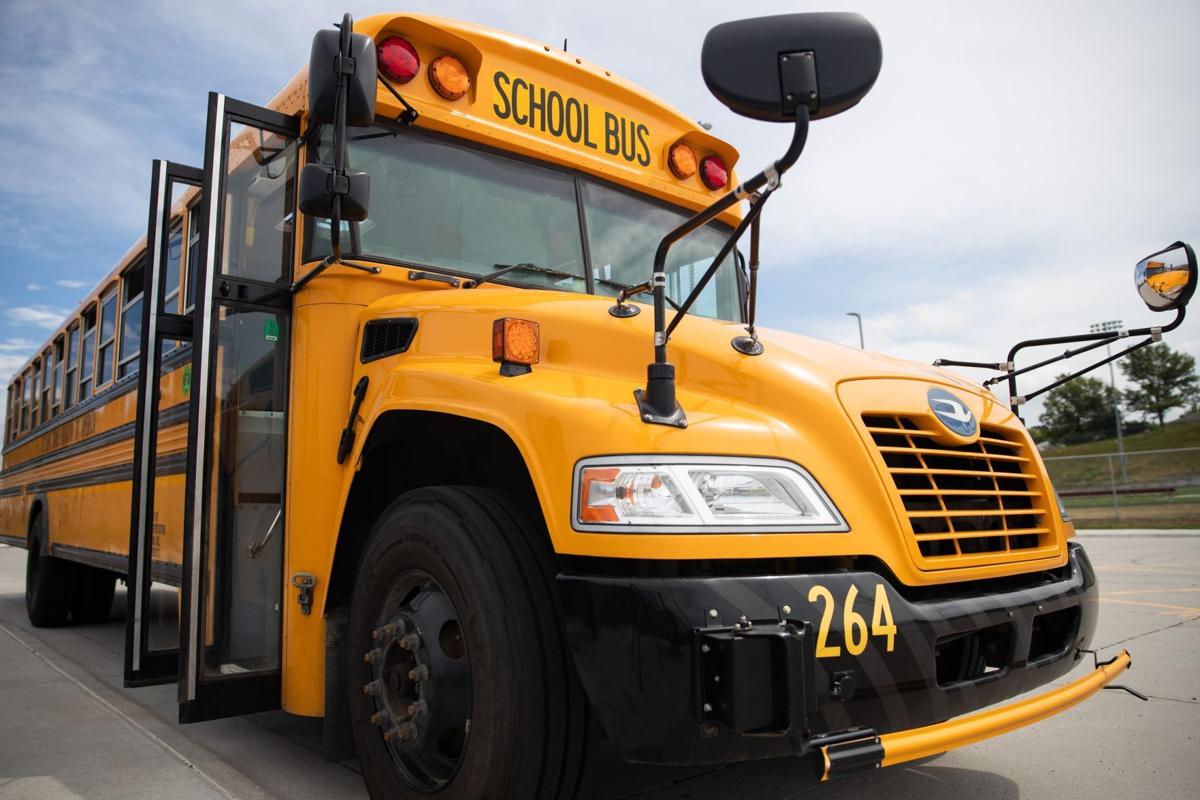 The Omaha Public Schools is a huge, complex institution that has a far-ranging impact on our community's future. It's vital that the OPS board have capable members who demonstrate sound judgment and work constructively with the district superintendent in addressing a wide range of needs.
OPS has more than 53,000 students and facilities including 63 elementary schools, 12 middle schools and seven high schools. Its budget tops $600 million. The student population is diverse. More than 18,000 students have received English Learner services at some time in OPS.
The COVID-19 crisis has presented board members, along with Superintendent Cheryl Logan, with a series of hard choices involving whether and how to structure in-class instruction, coordination of health protocols and whether to allow sports activities.
Another major challenge is providing money to strengthen its pension fund, whose unfunded liabilities have gone from $138 million in 2008 to more than $800 million now. The district's annual payments toward the fund are set to increase to $35 million next year.
Omahans have shown strong support for OPS by passing major school bond issues in 2014 and 2018.
It's encouraging to see capable Omahans step forward for the OPS contests this year. Here are our endorsements in the races with two candidates:
» Ricky Smith, Subdistrict 1. Smith, the director of Omaha 360, an anti-crime community collaborative, was appointed to the board in 2018. A former OPS coach, Smith says the district was justified to suspend all fall sports and activities in light of the virus threat. He emphasizes helping students catch up academically in the wake of the COVID complications. He points to his accessibility to the public.
» Nick Thielen, Subdistrict 3. Thielen is an attorney who demonstrates a solid understanding of OPS issues. His service with child advocacy organizations, including the Foster Care Review Board, gives him insight into the social challenges facing many OPS students and households. He does an excellent job describing the district's need to strengthen career readiness, the importance of greater transparency for board decision-making and how research-based practices can improve student outcomes. Thielen shows he can work energetically and effectively as an OPS board member.
Alex Gates, the other candidate in the contest, is a technologist who has shown notable leadership in PTO/PTAs and ably analyzes the district's challenges regarding remote learning.
» Jane Erdenberger, Subdistrict 7. This contest is a win-win no matter who prevails, with two worthy, knowledgeable candidates. Erdenberger combines a professional understanding of government finance (she was a public finance bond lawyer in Omaha for 22 years) with direct OPS teaching experience (she was a teacher at North High School for 16 years). Her deep understanding of finance is especially valuable for OPS as it continues to work through its pension fund challenges. Erdenberger shows a keen knowledge of a wide array of OPS issues. Her background and analytical ability make her an exceptionally strong candidate for the OPS board.
Keegan Korf, the other candidate in this subdistrict, has a wide-ranging understanding of the district, having been an OPS special education paraprofessional, an English teacher at Bryan High School and an education technology specialist involved in large-scale projects for the district. Two capable candidates, indeed.
» Erik Servellon, Subdistrict 9. Servellon, deputy director of the Tri-Faith Initiative, stands out for his wide-ranging civic involvement, his deep roots in South Omaha and his thoughtful analysis of OPS issues. As an instructor for nonprofit board service, he does an exceptional job in describing the ingredients for effective service on the OPS board. Stronger career training and greater attention to the needs of a diverse student population are among his central issues.
The incumbent in this contest is Tracy Casady, appointed to the board in 2017. She has shown notable dedication to her board service, but we find that Servellon could make needed contributions to the board.
We endorse these candidates for the OPS board: Ricky Smith, Nick Thielen, Jane Erdenberger and Erik Servellon.