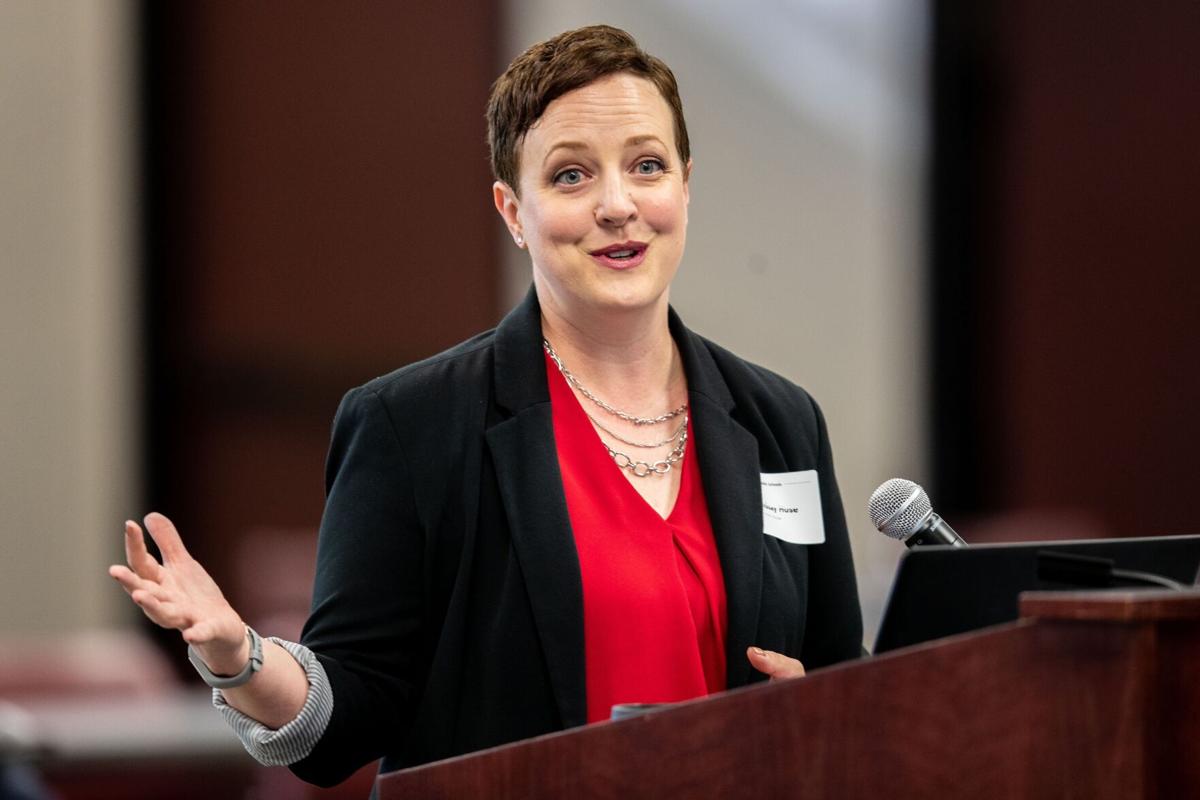 The delta variant is fueling a troubling upsurge in COVID cases in Nebraska, which now exceed the state's initial peak in May 2020. Hospitals are postponing elective surgeries because COVID cases are taking up an increasing number of beds. Some school districts have had to quarantine classrooms due to outbreaks of the virus.
This threat can't be simply willed away, and it's crucial that elected officials and the public realize that point. This situation requires an energetic, effective response — one guided by health science and supported by elected leaders.
It's hard to exaggerate the importance of that task. If Nebraska fails at it, the state will be at risk of remaining on an ongoing loop from the virus threat. The disruptions and health concerns would continue, to everyone's frustration. Wishful thinking isn't enough. We need to break this cycle — with sound action. And as much as possible, we need to do so in a spirit of unity.
But Nebraska at present is falling short, as events this week demonstrated.
Here, as nationwide, if enough people get vaccinated, we can get the pandemic under control. Vaccination is the key to ending this crisis: That fact towers as the central fact for our society. Many Nebraskans have stepped forward to get the shot. But not enough have. That shortcoming is one of the main factors keeping Nebraska vulnerable to the current upsurge.
The Nebraska state government, for months, has rightly urged residents to get vaccinated. But this week the state undermined that needed message by issuing an irresponsible job advertisement. The ad touted as a positive that nurse and nursing assistant applicants aren't required to be vaccinated in the state — even though vaccination remains the central tool for turning the corner on the pandemic. That's why so many Nebraska medical institutions are requiring vaccination for their staff.
Some of these job applicants would be working at institutions including Nebraska's four veterans homes. In the wake of the delta variant, concern is on the rise again about the vulnerability of the nation's elderly to the virus. It's remarkable, then, that Nebraska state government would go so out of its way to trumpet — as praiseworthy, no less — the lack of vaccination for staff members caring for Nebraska's elderly.
Given the inability to get vaccination to the needed level, health officials are turning to a secondary tool to help lessen the virus threat: masking. Lindsay Huse, the Douglas County health director, this week pointed to the surge in COVID hospitalizations here and requested permission from the state for authority to impose a mask mandate indoors. An additional health consideration is that children are not yet eligible for vaccination, and some classrooms in Douglas County are under quarantine to try to contain the virus.
Huse deserves credit for showing such leadership. Her request came as various institutions — Omaha Public Schools, the University of Nebraska at Omaha, the University of Nebraska-Lincoln and the Lancaster County Health Department — all have masking requirements in place, based on the consensus recommendations from medical professionals.
But the Ricketts administration said no to Huse's request. Such a top-down directive doesn't serve the public interest. It's the job of county health authorities to closely scrutinize local conditions and base their decisions on sound health science. That's what Huse was doing this week. Local health departments should be empowered to take needed action based on the specific conditions. Such local control and flexibility best serve Nebraska communities and recognize varying circumstances between places as different as Omaha and, say, Valentine.
Providing complete, up-to-date information on the COVID situation in Nebraska is another way the state can combat the virus. Such information-sharing helps health authorities, medical institutions and the general public understand local circumstances and decide the best response. Given that COVID hospitalizations have climbed to such a troubling level, it makes sense for the state to restart its online information dashboard. Gov. Pete Ricketts needs to send the message that the pandemic can't be ended through sheer will but through energetic, cooperative action.