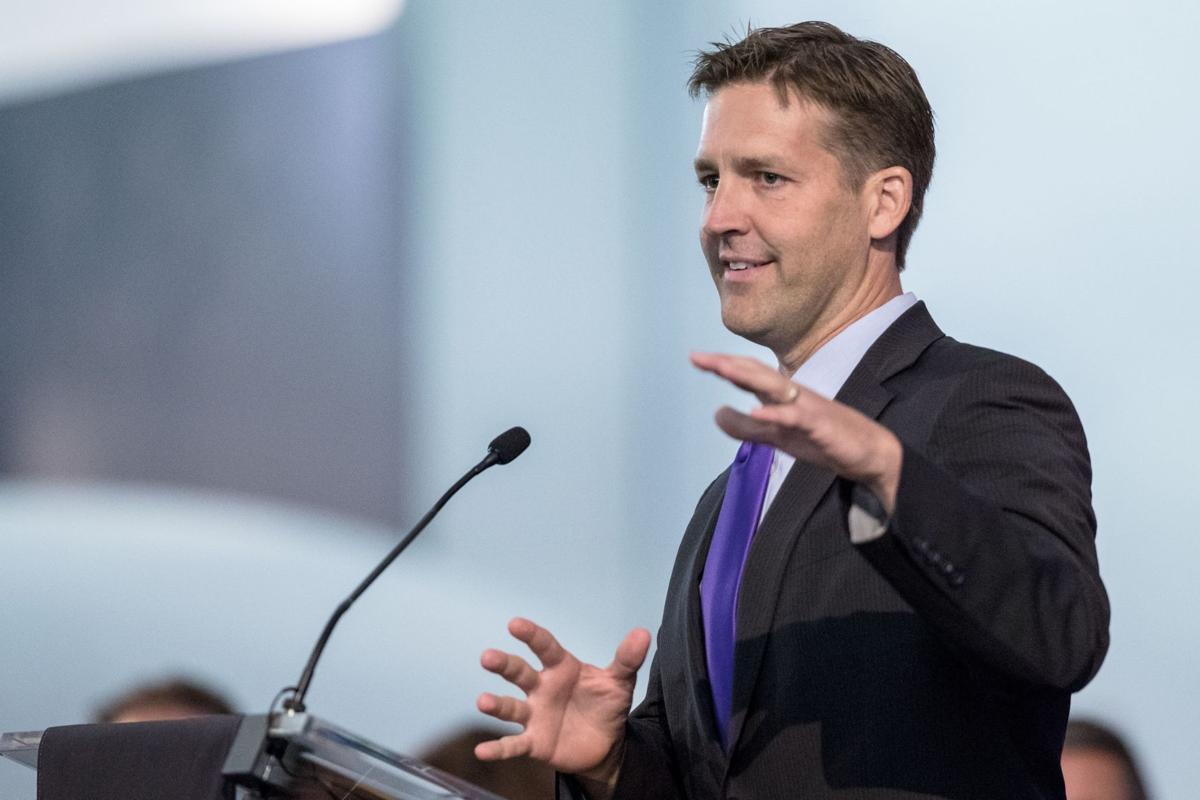 It's quite a spectacle that some Nebraska Republican activists are trying to punish Sen. Ben Sasse because he's acted like an adult.
An adult who rightly exercises his own judgment and speaks his own mind.
Speaking one's mind has been a habit of a lot of past Nebraska lawmakers in Washington — Bob Kerrey, Ben Nelson and Brad Ashford for Democrats, Chuck Hagel for Republicans. In Lincoln, freedom to act and speak untethered to party control is a central part of the culture at the Nebraska Legislature.
Such independence of thought makes for better lawmaking and for better politics, spurring a productive debate of ideas. That's far better than having lawmakers straitjacketed by their respective parties, stifling full inquiry and debate for the sake of party interests or narrow ideology.
Yet, as Trump cultishness has taken firm root in the GOP, a considerable segment of party loyalists absolutely will not tolerate it when any elected Republican dares offer criticism of the recently exited 45th president. It's ironic that so many on the Republican right hotly decry censorship of people's political views on social media yet they will brook no dissent within their own party.
And so, Republican lawmakers such as Sasse or Rep. Liz Cheney of Wyoming have had to endure fierce party criticism merely because they stated the truth. Among those truths: Donald Trump was grossly irresponsible in egging on the Jan. 6 rioters. The assault on the Capitol was a shameful act, an abhorrent attempt to subvert the constitutional order, and deserves the strongest condemnation from Americans. The election wasn't stolen. The Republican Party should demonstrate loyalty to enduring principles, not to the cultish worship of a single individual.
Yet, in the fashion of the Arizona Republican Party, a set of GOP activists in Nebraska has proposed that Sasse be censured for daring to speak negatively about Trump. It's rich that those critics accuse Sasse of acting like a narcissist, given that in office, Trump could hardly let a single public occasion slip by without heaping hyperbolic praise on himself.
Our point isn't that one need agree with all of Sasse's policy stances but that Nebraskans should encourage our lawmakers to voice what they think rather than be constricted by the parties and their self-serving interests.
A particularly mistaken claim made against Sasse is that because he's criticized Trump, Sasse is a RINO, a left-winger, someone who "does not represent Republican values." The American Conservative Union's ratings of U.S. senators is one of the longstanding measures of how loyal those lawmakers have been to conservative policy stances. Republican senators amenable to compromise with Democrats not surprisingly get low "lifetime" marks on the 100-point scale (Sen. Lisa Murkowsk of Alaska, a 56; Sen. Susan Collins of Maine, a 43).
Sasse's lifetime score? A 94. That's higher than the ratings for high-profile Republican Sens. Marco Rubio (90), Tom Cotton (87) and Josh Hawley (77).