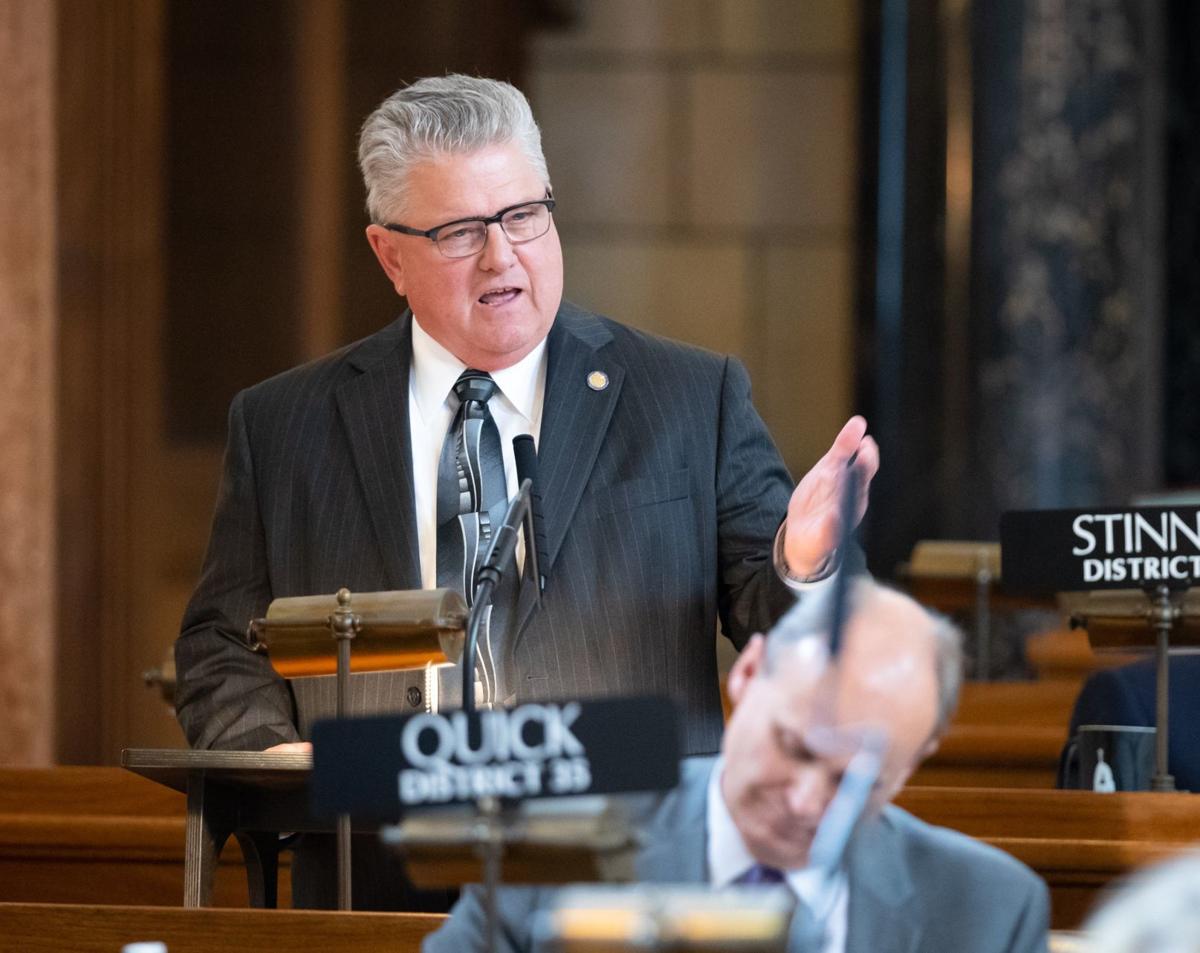 A decade ago, the pension fund for Omaha teachers tumbled into catastrophe. Disastrous investment decisions set off a deafening alarm as the system's unfunded liabilities soared. From a manageable $138 million in 2008, they skyrocketed to more than $800 million.
A well-structured rescue plan would be needed if the fund is to provide anything close to what teachers in Omaha Public Schools need and expect for their future retirement. That multistep recovery effort continues to move forward, and that's encouraging. But there should be no doubt that it's going to be a long-haul effort.
The liability challenge is so enormous that moving the fund into stability will take years of sustained, focused work.
The numbers provide no other choice. Consider: Financial experts say that to be fiscally sound, pension programs should be 80% funded. The OPS fund currently is at 63%.
OPS is now providing an annual payment of around $25 million to boost the solvency. The payments are scheduled to gradually increase in coming years. Under the OPS strategy, all stakeholders will contribute: OPS, with its increased annual contributions; OPS retirees and employees, with lower cost-of-living adjustments; newly hired employees, with less generous pensions.
Even with all those adjustments, it's going to be a slow climb — moving the OPS fund to relative solvency will take a projected 16 years.
OPS is one of only six school districts in the nation to operate its own pension fund. All other Nebraska K-12 school employees are part of a statewide system administered by the Nebraska Public Employees Retirement Systems (NPERS).
Part of the rescue effort has involved sensible partnership with the Nebraska state government. In 2016, the fund's investment authority was transferred to the Nebraska Investment Council, which invests assets for 32 programs including the pension systems for non-OPS teachers, judges and State Patrol officers. In contrast to the OPS pension woes, Nebraska's state-managed pension funds are among the best-managed in the country: To its credit, Nebraska is one of only seven states with pension system funded at an impressive 90% or more.
State Sen. Mark Kolterman of Seward, who chairs the Legislature's Retirement Systems Committee, has worked well with OPS Superintendent Cheryl Logan on the recovery effort. In cooperation with OPS, Kolterman this session is sponsoring legislation that would transfer management of the OPS fund to NPERS. The Omaha Education Association, the teachers union for OPS, recently lent important support to that approach after Kolterman agreed to amend his bill to ensure that Omaha teachers would have a seat on the board.
Nothing is simple in this rescue effort, and to make the Kolterman proposal work, OPS plans to spend about $4 million up front to cover the cost of technology to integrate the two pension systems. For the long term, that would save around $250,000 annually. OPS leaders rightly conclude that the investment now is worth it, given the long-term need to provide teachers with pension stability.
OPS's cooperative strategy is helping it dig out of the enormous hole it created for itself a decade ago. But there will be no quick turnaround. OPS leaders and teachers must be prepared for a lengthy slog ahead.