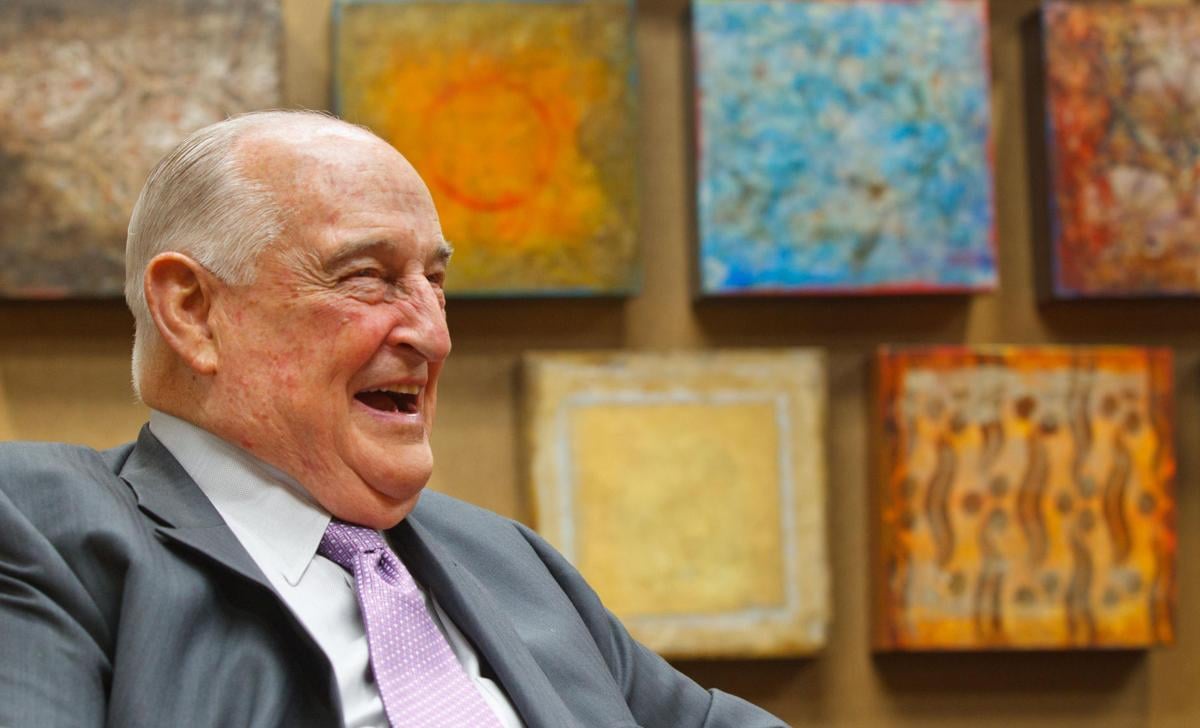 When a person is blessed with great talent and good fortune, they face important questions: In the wake of my success, what can I do that will have wider meaning? What choices can I make to make a real difference?
Walter Scott Jr. was blessed with such talent and good fortune, and he pondered precisely those questions. The choices he made have brought wide-ranging benefits to our community and state. Scott, the former chairman and chief executive of Peter Kiewit Sons' Inc. of Omaha, died Saturday at age 90, respected as one of the most influential Omaha philanthropists and civic figures of modern times.
Scott made use of his tremendous talent and success by supporting philanthropy on an extraordinary scale and range. A complete list of institutions, civic projects and causes aided by his donations and leadership would encompass a mind-boggling length. Consider just a few examples.
Omaha now hosts major events, such as the U.S. Olympic Swim Trials, in part because, at the start of this century, Scott made an all-important push with other civic leaders to raise major donations for a new convention center-arena, now called the CHI Health Center. When horse racing ended on the Aksarben grounds, Scott was the key figure in transforming the area into a center of high-tech educational instruction and university housing. University and colleges in Nebraska have benefited time and again from individual initiatives by Scott, including scholarships that offer crucial financial support to young people.
In particular, the Henry Doorly Zoo & Aquarium has lifted itself to world-class status due in great part to Scott's determination and decades of vigorous philanthropic support.
In 1996, a profile of Scott in the business magazine Barron's referred to Kiewit, a construction firm with global outreach and solid business success, as "the quiet giant." The same could be applied to Scott himself. In countless instances, he provided generous financial support without fanfare or public attribution. This was a longstanding habit. As the Barron's article noted a quarter-century ago, "many of his and (wife) Suzanne's significant benefactions to charities and institutions in the Omaha area are made anonymously."
Scott's mentor and predecessor Peter Kiewit set an admirable example of civic dedication in the 20th century, and it's fitting that, in the same fashion as Kiewit, Scott directed that much of his fortune be used for charitable purposes after his death, extending his philanthropic legacy into the future.
"I've tried to be a good steward of what (Peter Kiewit) left," Scott said in 1998 at his retirement. His achievement and community commitment indeed have been visionary, for which so many Omahans and Nebraskans are grateful.