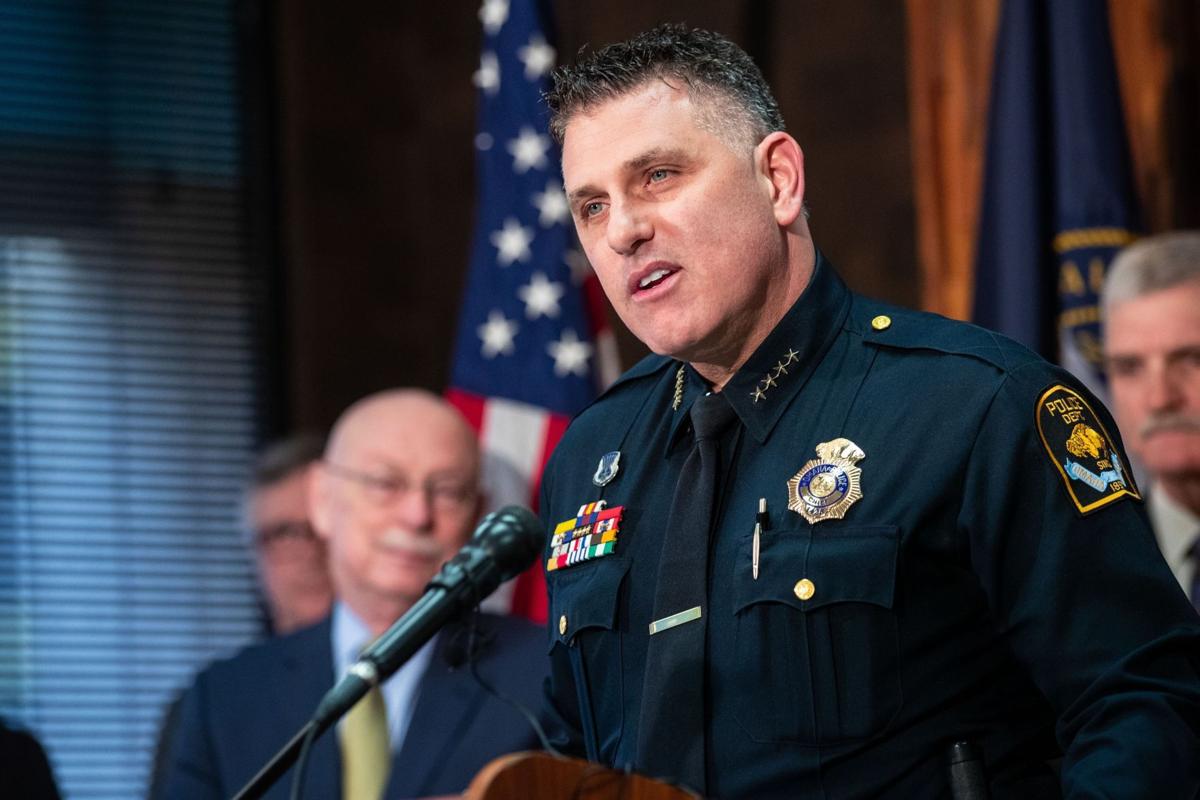 This is not to say that police should get a blank check. And we should heed those who want the city to scrutinize police spending and examine how to provide better mental health services.
We also want officers to have reliable body cameras. It helps provide accountability.
Tasers are dangerous and can be misused. Zachary Bear Heels died in 2017 after Omaha police shocked the mentally ill man multiple times, including after he was handcuffed and subdued.
The department must ensure proper training and criteria for Taser use. Bear Heels' death is a stain on local police performance, underscoring the need for constant diligence, as does a recent incident in which a 14-year-old suspected car thief was struck in the head by a Taser probe.
However, Tasers are preferable to gunshots, and research by World-Herald reporter Alia Conley shows that Taser use has led to less gunfire by local officers. Omaha police shot 11 people in 2010, but only one in each of the last two years.
Police Chief Todd Schmaderer said the reduction in use of firearms is tied to increased use of Tasers. "If you take away less-lethal options, the officers will have to go to their firearms more, and as an agency, we're trying to minimize that," Schmaderer told Conley.
Meanwhile, the activist cry to "defund the police" after Minneapolis police killed George Floyd in May is giving way to reality. The Minneapolis City Council, which voted to "end policing as we know it," is backing away. The absolutist term has proved to be a political albatross as violent protests around the country this summer have chilled initial interest for the concept.
We believe that it's possible to both support police in their extraordinarily difficult job and to sustain broad-based support that emerged in June for real progress toward racial justice.
Community columnist Jeremy Aspen on Sunday framed the challenge well: "… social movements must convert from random frothy energy into a formal structure … to ensure the aims of the movement are codified, not just in law, but the minds of citizens. And, despite some rhetoric to the contrary, we are ready for a community that is fair to people of color."
Omaha can show the way. Demonstrators have done their part: Protests since the city was under curfew in June have not been violent.
We believe that Schmaderer will help lead the city to do its part — and that we must give his officers proper tools.
Catch the latest in Opinion
Get opinion pieces, letters and editorials sent directly to your inbox weekly!