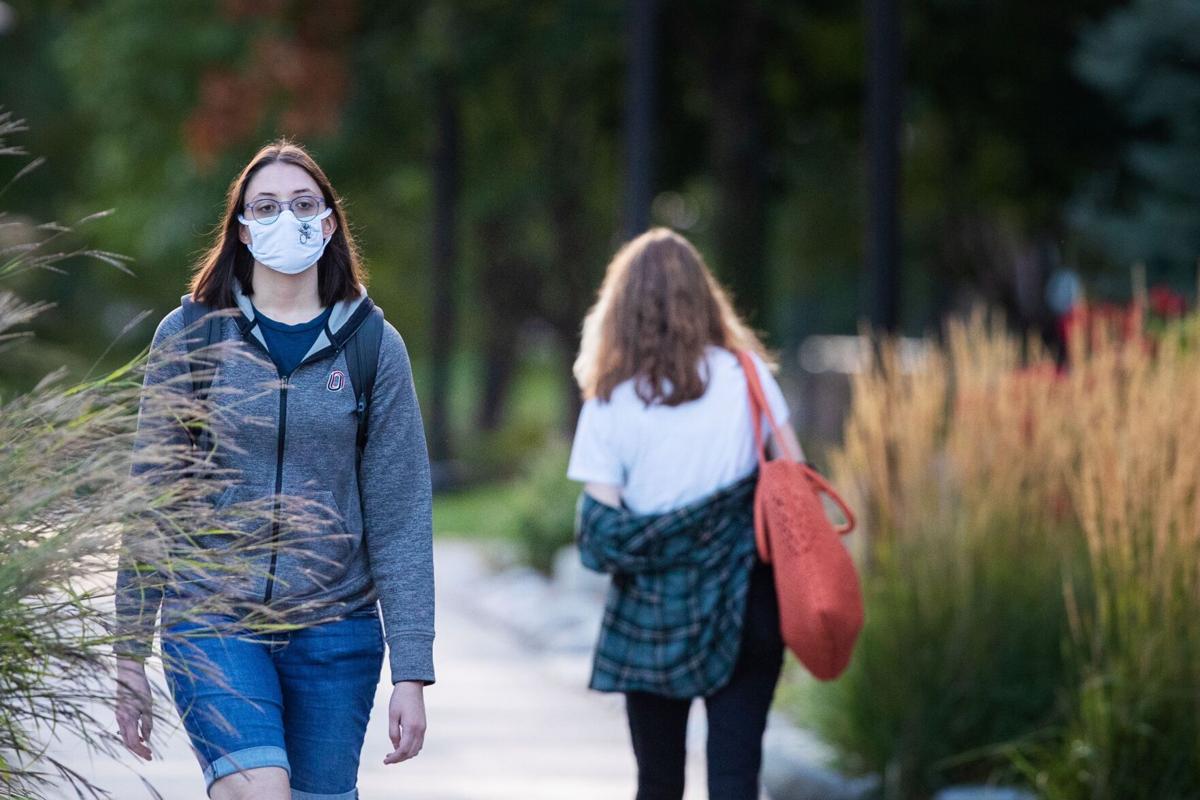 University of Nebraska campuses each have an important program for a large set of their undergraduates. At Kearney, it's known as First Gen Lopers. At Omaha, FirstGenMavs. At Lincoln, First Huskers.
These are the transition programs geared to help first-generation college students not only stay in school but also find fellowship and fulfillment as they work toward their degree. First-generation support efforts, academic mentoring, fellowship programs — through such strategies, NU campuses strengthen the future for the students and for Nebraska itself.
The latest NU enrollment numbers underscore the importance of these efforts. Although overall numbers from a year ago were down at UNL (2.7% decrease) and UNO (3.5% decrease), the first-generation enrollment continues to increase at NU campuses. It was up 4.7% this year at UNL. At UNK, the increase reached roughly 15%.
For NU as a whole, the number of first-generation freshmen from Nebraska rose by 8.9% from last year.
Welcoming and supporting these students are an especially prominent dimension of campus life at both UNO and UNK, where about four in 10 undergraduates are first-generation college students.
Here's how Cristina Prado, a business administration/accounting major at UNK, described the value of these programs for her: "As a first-generation student, I was looking for guidance on how to navigate my undergraduate career, and I wanted to connect more with my culture. By joining Lambda Theta Nu Sorority Inc., a multicultural sorority at UNK, I was able to surround myself with strong Latina women and build a strong support network that has helped me throughout the last four years."
Overall, NU campuses experienced a 2% decline in total enrollment, though both UNK and the University of Medical Center saw increases. COVID, not surprisingly, has scrambled recruiting for many universities across the country. The University of Iowa, for example, reports a 2% fall in its total enrollment, compared with a year ago. Iowa State saw a 4% decrease; Northern Iowa, 3%.
Here are some additional observations about the latest NU enrollment figures:
Minority enrollment. Nebraska continues to grow more diverse, and our public university system must provide a nurturing environment for students of all backgrounds. NU is making progress. A decade ago, minority students accounted for 12% of NU's total enrollment. This fall, the figure is up to 21%. That's the correct trajectory. UNK, for example, saw a 29% increase this year in its number of Hispanic first-time freshmen.
UNO collaboration with Omaha businesses. UNO has made community engagement a priority, and academic coordination with the local business community is a key part. This fall, UNO is seeing a 40% enrollment increase in its Career Currency program, by which seven of Omaha's largest companies offset part of students' costs for certain degree programs. As UNO Chancellor Joanne Li said, these partnerships "demonstrate the need for an institutional partner like UNO to help develop Nebraska's workforce."
Tuition-break incentives. UNK saw its first enrollment increase in nearly a decade, stemming in large part by providing in-state tuition to out-of-state students through its New Nebraska scholarship program. The program is similar to UNO's Metropolitan Advantage Program, which since 2007 has offered reduced tuition rates to students from southwest Iowa.
UNL engineering. UNL is taking ambitious steps to strengthen its College of Engineering, with great potential for boosting UNL academic offerings as well as Nebraska workforce opportunities. Those efforts appear to be paying off, as undergraduate enrollment in UNL engineering is up 4.5%.
UNK connections abroad. The COVID emergency has choked off the number of applicants by overseas students at many U.S. universities, and NU enrollment in that category has suffered. Yet UNK this year achieved a 5% increase in enrollment of students from abroad. That success illustrates UNK's longstanding openness to global understanding. UNK has fruitful, decades-long academic connections with South Korea, and the campus has hosted its annual world affairs conference since the 1960s.
Enrollment challenges are steep for all universities. NU must remain committed to nurturing a welcoming environment and pursuing high academic ambitions.