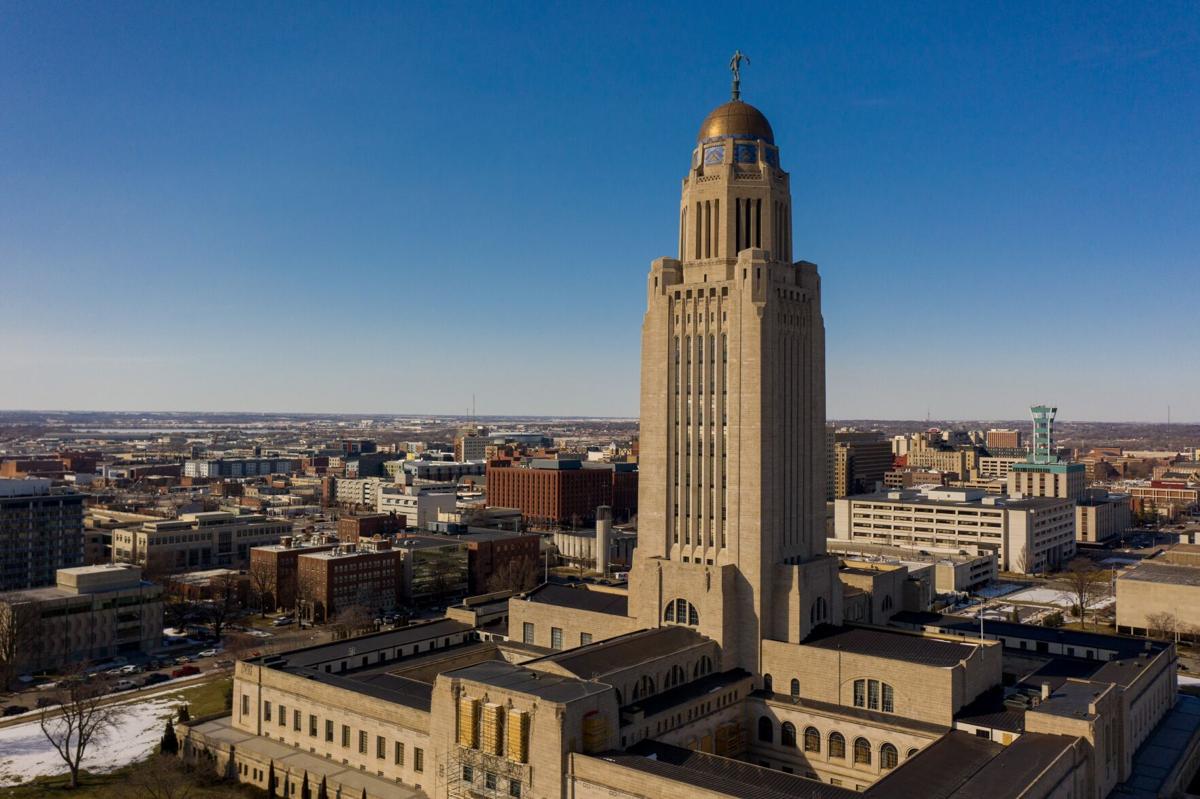 If you take a look at Nebraska's political garden, you'll find that it's full of noxious weeds: Rampant cynicism. Mistrust of the "other side." A focus on short-term election concerns rather than the state's long-term interests. Failure to promote fellowship among Nebraskans as a whole.
It's time for responsible Nebraskans to weed out these problems and cultivate a constructive politics. We need a politics that looks to the future, a politics that keeps the state's political debates from eroding into rancor and stalemate. A politics that promotes common cause among Nebraskans.
Some will say, "Wow, talk about wishful thinking. Next year is an election year. It's going to get ugly. Plus, a lot of politically interested Nebraskans love thinking the worst of the 'other side.' It's their hobby. Good luck with encouraging responsible politics."
Right. But that just means this is precisely the time to highlight the problem and prod Nebraskans to begin thinking of ways to improve the political culture. Consider:
Candidates for governor. Look at the Republican primary campaign for governor so far — talk about a calorie-free diet. No upfront focus on the state's wide-ranging economic needs. No strategies for maximizing Nebraska's ability to attract and retain talent. No attention to explaining the candidate's actual ability to manage the huge apparatus of state government.
And silence on how the candidate understands the state's urban needs as well as the rural ones.
The governor's race needs to be about far more than sound bites. A vast difference separates running for election and governing. The next governor could serve eight years. He or she has a responsibility to show respect to voters by talking about the future and addressing the key issues facing the state. A contender who fails to do so undermines his or her credibility as a serious candidate.
Seeking the governorship is an opportunity to demonstrate a dedication to serving the public, not furthering one's ego.
Candidates for the Legislature. No question, the campaigns for the Legislature are likely to be nasty. Term limits are pushing out about a dozen veteran state senators. That sets the stage for a hard-fought battle for political influence. But candidates and activists need to acknowledge some hard facts.
Experience shows that if Nebraska state senators are to be successful, they must build trust with each other. A resort to scorched-earth campaigning in 2022 will poison relations during the 2023 session. Lawmakers should heed the key point that Brad Ashford, who served 16 years in the Legislature, made in a recent Midlands Voices essay: "I cannot recall during my time in the Nebraska Legislature when a critical bill passed without bipartisan support."
Plus, it's vital for Nebraska lawmakers to build bridges between urban and rural lawmakers. At present, too many incumbents fail to reach out and build those relationships. That mutual respect and understanding will be crucial if Nebraska is to effectively address its range of public needs.
The Legislature will have impassioned debate over values and priorities, no question. But it's vital for lawmakers to keep those disagreements from producing the dysfunction and pettiness demonstrated regularly in national politics.
Politically interested Nebraskans. For many Nebraskans, focusing on the political Outrage of the Day and believing the worst of the "other side" are powerfully addictive. But Nebraska politics needs to be more serious than that. This week, an Omaha community activist set a positive example that deserves recognition and appreciation.
Some left-leaning commenters on social media voiced suspicion about supposed hidden motives after Aimee Melton, a conservative Republican on the Omaha City Council, proposed a $50,000 budget amendment for a full-time person to oversee the program through which local attorneys are volunteering their time to help people facing eviction for nonpayment.
Erin Feichtinger, a left-leaning activist who has devoted tremendous energy to defending tenants' interests, spoke up. She noted that Melton "is a former Legal Aid lawyer and expressed support for volunteer lawyers for tenants when we were working on the rental ordinance a few years ago." Feichtinger also pointed out that Melton has volunteered for the pro bono work to help tenants.
In today's political culture, pointing out anything positive about the "other side" risks making one vulnerable to criticism from one's political camp. With her social media comments, Feichtinger showed what's actually important: stepping beyond cynicism and recognizing an opportunity for common cause on a serious problem in Omaha.
Politics at its best should be about forward-looking service. It should be about vision. It should be about bringing people together, not driving them apart. The more that candidates and their supporters pursue those principles in the 2022 elections, the better the odds for Nebraska's progress.