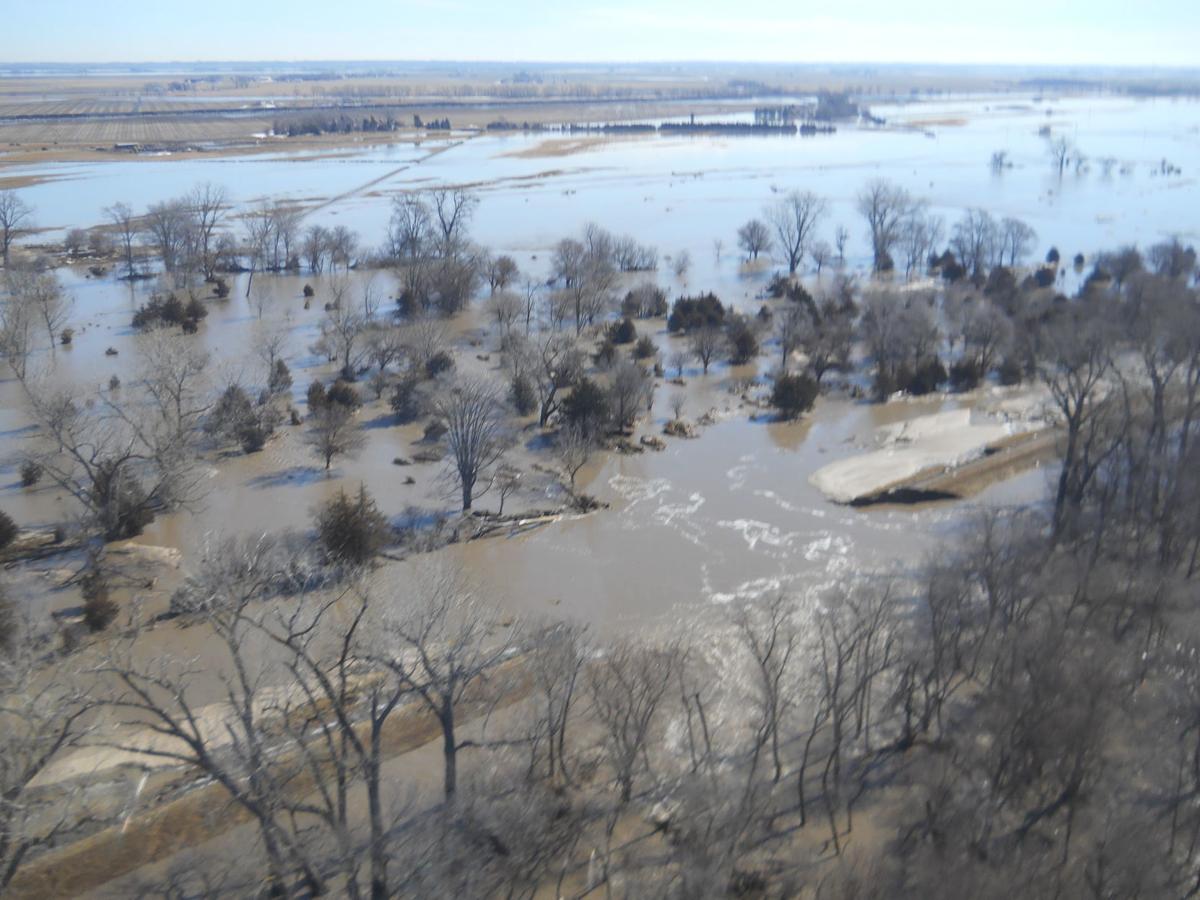 Fix these levees
Recently I participated in the Annual Spring River Ice Preparedness Meeting for 2021 hosted by the Nebraska Emergency Management Agency and a number of our area natural resources districts. The meeting goal of the Nebraska and federal agencies represented is to coordinate activities and responsibilities in the event of spring ice jam flooding on eastern Nebraska's major river systems and how to work together to minimize these types of events.
Unfortunately I was taken aback when no mention was made, until I brought it up, of the still unrepaired dikes and levees on the Platte River damaged by the historic spring floods in 2019. Many of the dike and drainage districts in the state, particularly on the Platte River and its tributaries, have failed miserably in maintaining the dikes and levees in their jurisdiction. There are dike and drainage district levees in Saunders County and several other counties in the state, that breached or are in desperate need of repair from the 2019 flood almost two years after that event.
Additionally, normal dike maintenance such as mowing, tree removal, repairing burrowing animal damage and the like are in many cases woefully non-existent. Possibly it is time for these local landowner-managed and taxed entities to be replaced by governmental agencies that have the knowledge and expertise to work expeditiously for the good of all, especially those that live near the river.
I would ask our State Legislature to consider this option. Unfortunately, the next ice jam flood may be just a few months away and lives and property may continue to be at risk.
Rich Tesar, Waterloo, Neb. director, Papio-Missouri River NRD
NU needs to act
On Dec. 4, I and other students dialed in to speak during the open forum at the University of Nebraska Board of Regents meeting. We spoke in regard to the movement taking place across all four Nebraska University campuses that is calling for divestment from the fossil fuel industry.
We spoke on a variety of topics, ranging from the impacts of climate change we are seeing here in Nebraska to the lack of financial responsibility these investments hold compared to green energy investment. Unfortunately, our messages were met with deflection and blame shifting. There was no accountability, no commitment to be transparent, nothing but platitudes about how divestment is an ongoing discussion and, "the ball is being moved down the field."
The truth is, students have been making their voice heard since last year. UNL and UNO students hosted digital rallies to raise awareness about divestment, a cross-campus liaison has been made where students from all different backgrounds have gathered together to work toward this goal, and an online petition has garnered more than 400 signatures demanding change. UNMC and UNO student governments both independently passed resolutions in support of divestment.
The ball should be in the end zone by now, and yet they won't even give us a direct answer on which direction it is moving in.
We are asking for transparency. We are asking for accountability. We are asking for change. That should not be too much to ask of our leaders.
Dangers of ignorance
What is wrong with our country? You could start with the stark realization that Alabama voters just elected a senator, Tommy Tuberville, who can not even list the three branches of our federal government. Pushing the envelope of his ignorance even further, in order to ingratiate his constituents and the president, Tuberville says he is more than willing to challenge the Electoral College vote on Jan. 6. Other than further exhausting the country's patience, the only thing this exercise in futility will accomplish is to stigmatize Tuberville as a groveling boob.
America's glaring problem can be encapsulated by Ben Franklin's sage words: Ignorance is not so much a shame as the unwillingness to learn.
The founding fathers understood that a functioning democracy depends on a factually informed public. It is so profoundly ironic that with all the information sources available to us, proportionately so many people now are less factually informed than those living in the 18th century. The unnecessary chaos created by ridiculous conspiracy theories is the fate of a nation when so many extract their knowledge from biased sources and sources that even cherry-pick their preferred information via algorithm. It should not be too much to expect elected leaders to possess fundamental knowledge and to convey to the public that which is true.
Rotten to the core
Rotten to the core? Sen. Sasse, this is like screaming to close the barn door after the horse has been running wild for weeks! You and your Republican colleagues supposedly saw nothing wrong. Trump has vetoed the defense bill and is also trying to blow up the stimulus bill. The Russians are hacking our cybersecurity infrastructure and the Republicans are asleep at the wheel. Blackwater murderers have been pardoned after they killed innocents and children.
Trump is not the only thing that has been rotten to core: You and other Republicans should be held accountable. Including the Republicans who signed that frivolous lawsuit brought by Texas to overthrow the will of the people. If you have the proof, show it to a court of law. You need proof, not just allegations.
An Omaha treat
A doctor friend who had recently moved from Nebraska flew in for a quick weekend stop in Omaha, and the night before we picked him up at at Eppley he asked if we could stop by Rotella's on the way back to our Papillion home. He happily stood in the socially distanced, masked shoppers' line outside the building, waiting his turn to purchase six loaves of his all-time favorite Rotella's bread, which he conveniently packed in a folded cardboard box in his suitcase for his return flight home the following day!