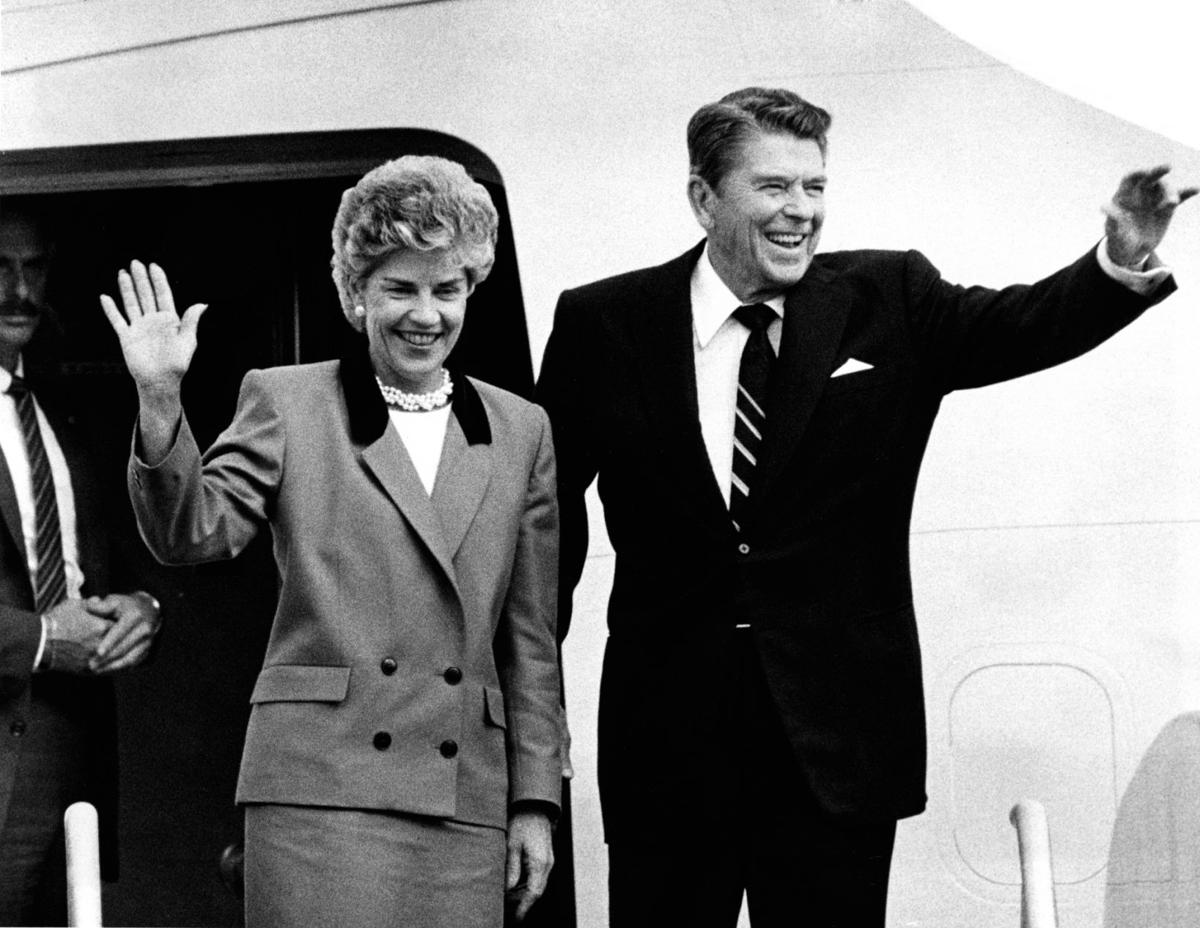 The writer, of Lincoln, served as Nebraska's governor from 1987 to 1991.
Like many of you, I have been watching the Republican presidential primary with great interest. For my entire adult life, I have supported candidates who champion conservative principles and build our party.
As a lifelong conservative and loyal Republican, I have become increasingly concerned about one of the leading candidates in the primary.
Recently, one of our U.S. senators declared, "If the Republican Party becomes the party of David Duke and Donald Trump, I'm out." Like the senator, I cannot sit idly by while Donald Trump tramples upon the conservative ideals of our party's first president, Abraham Lincoln, and my friend Ronald Reagan.
Make no mistake: This is an assault on our party's core values and principles. If Donald Trump becomes the Republican nominee for president, I will not support him.
Let me share with you how I came to this conclusion.
Our country is at a crossroads, and now more than ever we need men and women of good character to lead our country and to consistently champion conservative principles.
These leaders must have the character, ability and integrity to rebuild the trust that has been lost between Washington, D.C., and the American people. They must understand and articulate our party's values and principles of limited government and liberty.
As a four-time member, former chairwoman and co-chair of the National Republican Convention's party platform committee, I have worked with fellow conservatives to develop party policy that reflects our principles and values.
This is why Trump's failure to present evidence that he possesses a core set of conservative values is personally troubling to me.
On nearly every major issue of our day — defending the unborn, the Second Amendment, and government-run health care — Trump has taken positions not only out of the mainstream of our party, but in direct contradiction to our party's values and platform.
With Trump as the nominee, we risk undoing the work of generations of conservatives who have championed the ideas and policies that are the backbone of the Republican Party.
Nebraskans should not only be troubled by Trump's lack of conservative principles, but also by his lack of integrity.
Donald Trump has repeatedly boasted about his infidelity. He has repeatedly disparaged numerous Americans for their looks, and he recently mocked a journalist with a disability. This vile behavior is unbecoming of any president — regardless of party affiliation.
I could go on, but I know that you are hearing and seeing many of the same stories I am sharing with you here.
My appeal to fellow Republicans is this: The party of Lincoln and Reagan has fought for conservative principles for 150 years, and we cannot afford to nominate a candidate who will trample on our values and divide our party.
No matter how much some strategists and journalists would like to make Trump's nomination seem inevitable, this primary is far from over. Republicans in our state will not vote until May 10, and projections show that Trump is unlikely to clinch the nomination until after Nebraskan Republicans vote.
For Trump, or any potential nominee, now is precisely the time the conservatives should ensure they are truly committed to our cause.
Our nominee must explicitly say they will appoint only pro-life judges in the mold of Antonin Scalia, Clarence Thomas, and Samuel Alito. They must be able to articulate the constitutional limits of the executive branch, and they must have a respect for limited government. Most of all, however, they must possess the moral authority, integrity, and character worthy of our country's highest office.
The words and deeds of a candidate reveal their leadership ability and their character.
Because of this, I will not support Donald Trump.