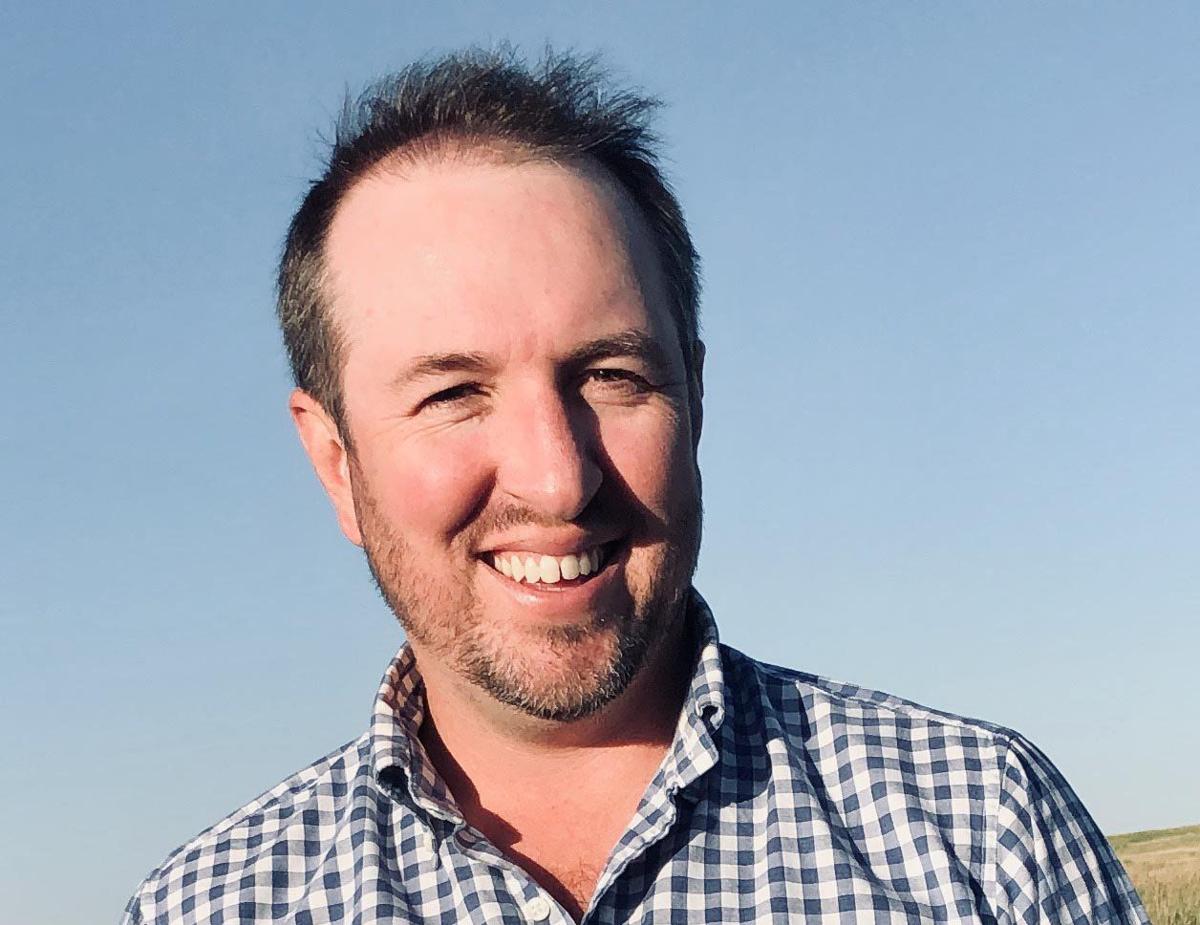 I moved back to my hometown 10 years ago. When I left, I wanted to explore. What I found is that my exploration quickly turned into searching for a way to make a life in Valentine and looking for ideas Valentine could put to use. I learned that I wanted to live in a place where I could be happy and healthy, and Valentine was it. It had the Sand Hills, the Niobrara River, great people and opportunity. After a decade out of Valentine learning, working and traveling, it was time to return home.
I'd noticed during my time away that inspiring and successful communities had some common assets: natural attractions, good infrastructure, strong quality of life amenities and community banks. The lack of locally owned banks combined with the effects of the financial crisis left borrowers in the Sand Hills with more uncertainty than they deserved, so I moved back to help start a community bank. A bold venture, but incredibly fulfilling.
Re-entering the community in which I was born and raised was fascinating. I viewed Valentine through a new lens, but many people still saw me the same as when I'd left — an 18-year-old who might have driven his car too fast. I dove in, working to reacquaint myself with the people who had shaped me while getting to know the people who had come while I was gone.
At first glance, not a lot had changed. Valentine was still a remote ranching community with a strong tourism pull and an important relationship with the Rosebud Indian Reservation — these three things drove the economy and still do today. However, those economies were evolving and creating new opportunity.
After being back, I started to notice a unique energy brewing. The Prairie Club was being built, a friend was restarting the Peppermill restaurant, several local businesses were hitting their stride in a big way, and new people were popping up around town — young and old. Conversations about how to move Valentine forward were evolving, and a team of folks willing to make it happen was naturally forming. Necessity very quickly pushed a few ideas to the forefront.
We lost our public golf course, so we rallied the community and built a golf course reclaiming the old city dump while using effluent water from the city's sanitary sewer, and got Tom Lehman to design it.
Access to workforce training and postsecondary education was poor, so we partnered with Mid-Plains Community College to expand its presence in Valentine through a new facility and more staffing. That has resulted in Valentine's Extended Campus catapulting from the lowest number of student credit hours to the highest number of credit hours among MPCC extended campuses.
Electricity rates were increasing, so we ended a decades-long vendor relationship in favor of a smaller upstart and now have an opportunity to create one of the lowest electricity rates in the state.
We couldn't get craft beer in town, so we started Bolo Beer Co. to seed a local food and food manufacturing movement. Five years later, it's building a regional following and has become one of the top-rated tourist attractions in the area.
My wife (an Omaha transplant) noticed a shortage of youth activities for girls, so she started a dance studio and resurrected the high school cheer and dance team. The team just took home a runner-up trophy at a state competition this spring — their first year ever competing.
Our Main Street, the second oldest concrete in the highway system, was in serious need of an update, so we worked with the Nebraska DOT to get the project on the books. During the process, we partnered with the Citizens Institute on Rural Design to rethink rural Main Street design and community engagement during infrastructure projects. The newest Main Street in Nebraska is slated to be built in 2021.
People were craving better trails, so we completed one in partnership with the Nebraska Game and Parks Commission that connected the Cowboy Trail with the schools, hospital, baseball fields and swimming pool. As a follow-on, we just launched "The Most Rural BCycle Program in the World" in partnership with Heartland BCycle.
Gaps in children and family services, including insufficient day care and preschool capacity, were becoming a barrier to growth, so we started the Valentine Children and Families Foundation in partnership with the Nebraska Children and Families Foundation. Valentine's first public preschool will launch in one month.
The hospital needed modernized, so it undertook a major remodel and expansion to provide additional obstetrics and orthopedic services to better serve the shifting population. The project was completed just before the pandemic hit — serendipitous timing.
We've taken calculated risks, but we've done it all with community consensus, smart partnerships and by looking for opportunity, all without increasing city property taxes or sales tax rates. And, we're just getting started.
We're examining a repurposing of our 1950s-era gymnatorium into a modern wellness and community facility. We're working to make our Internet world class like it needs to be in a remote community. We've partnered with the Nebraska Extension and the University of Nebraska-Lincoln College of Architecture to rethink rural housing developments and rural housing design. We're building an entrepreneurship ecosystem that will drive the next generation of businesses.
A small, rural Nebraska town can find in itself the resources for renewal and vibrancy, it just takes a team.
If I hadn't already moved home, I'd be packing my bags to head there now.
Kyle Arganbright is co-founder and executive vice president of Sandhills State Bank, mayor of Valentine, co-founder of Bolo Beer Co. and lover of all things Sand Hills.