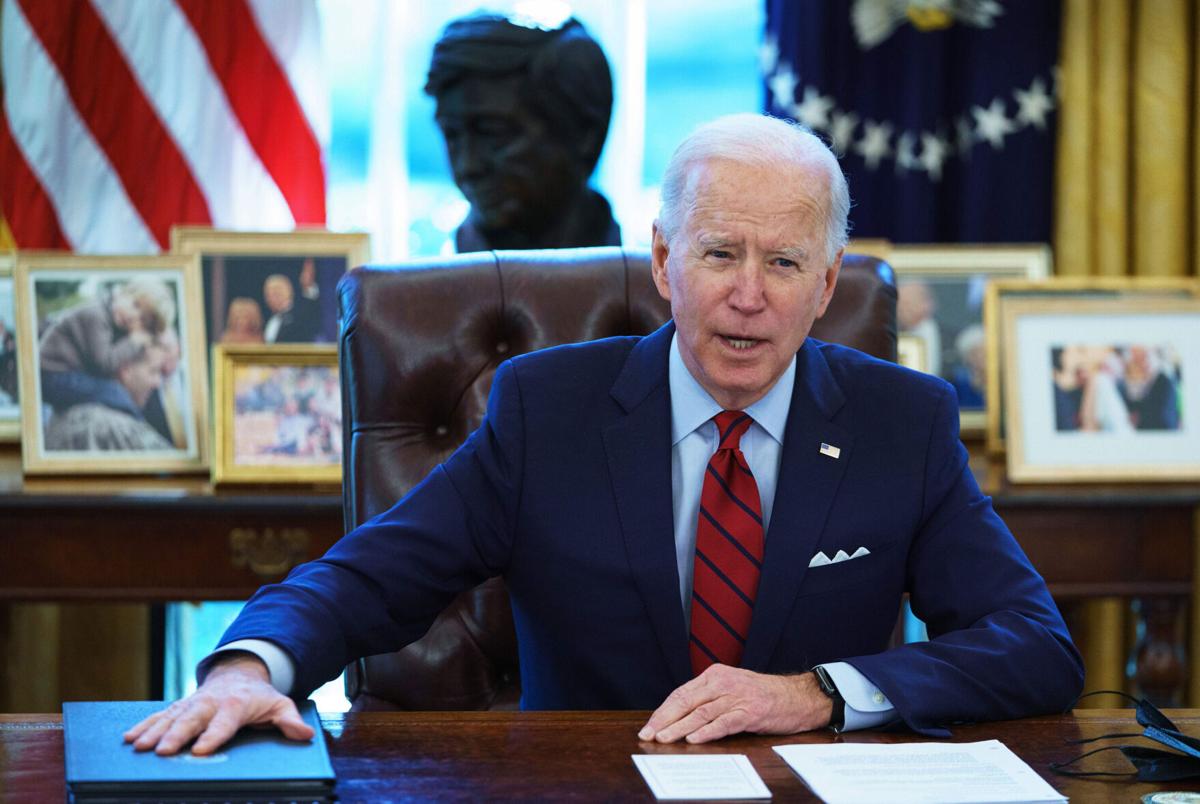 No to open borders
The OWH July 21 lead editorial regarding Nebraska State Patrol assistance for protecting the Texas border did an effective job describing half-truths received from the Ricketts administration about the costs associated with the project. Had the editorial ended in the middle, it would have been an effective jab at conduct most Nebraskans don't support. Instead, the OWH forfeited the high ground by generating its own half-truths.
First came an attempt to establish that the border situation under Trump wasn't significantly different than current conditions under Biden's open border policies. Then came the canard that existing border problems exist because "our sclerotic Congress" hasn't passed immigration reform. If Congress appears sclerotic, it is because immigration reform was passed in 1986 and only those that benefit from the fruits of open borders are happy with how that turned out.
It is appropriate that this editorial appears at a time when Voter ID is a major issue, as one's position on immigration will dictate their position on Voter ID. If you believe that Voter ID is a critical threat to our democracy, it's likely you also support open borders but prefer to replace the term "open borders" with "meaningful immigration reform."
Congress must act
Recently a federal judge in Texas ruled that the Deferred Action for Childhood Arrivals (DACA), an Obama era program, is unconstitutional. The ruling blocks eligible first-time applicants from becoming part of the program. As a first-time applicant who got approved just days before the right-wing judge's ruling, I should consider myself lucky. However, so many others are not as fortunate.
Now more than ever, Congress, particularly the Senate, and the president must act quickly to keep on their promise on providing a pathway towards citizenship. A majority of Americans support giving DACA, TPS and the 11 million undocumented immigrants an opportunity to "do it the right way." As conservatives always like to put it, I've done it "doing it the right way." only to face uncertainty for my future. How long, may I ask? How long until we are no longer have to worry that we won't be deported by the slamming of gavel by a random judge or the inaction of Congress that offers public support by some but made little progress to show for it?
I get that governing is hard, but feeling powerless to do anything without a pathway forward is harder.
Jorge Jaimes Melgar, Fremont, Neb.
Deadly intersection
Traffic lights should have been installed at the dangerous intersection of highways 77 and 109 in Wahoo when this road opened! Common sense would have told me this! The state transportation department said that they didn't think that it would have made a difference? Five people have died there within 10 months! Yes, the traffic lights would have made a difference!
Money-system facts
The July 17 Public Pulse letter "Out of control spending" draws some monetary operation conclusions that do not accurately represent how our money system works.
First and foremost is the fact that the U.S. federal government is nothing like a household for one simple reason: It is the currency issuer. It can never run out of money. It does not need your tax dollars to spend. The government can put too much money into the economy though and inflation may occur when this happens. That is the balancing act the Federal Reserve plays.
States, Cities, businesses and individuals are currency users. They have to balance their books each year. Congress and then the president pass and sign a budget. Then the U.S. government spends the money into existence. The U.S. government, through its tax laws, recaptures some of that money through taxes. The unpaid balance remains in the economy in some form: cash, investments and savings. Collectively over several years, this unpaid balance becomes the U.S. debt. The government debt is being used by everyone in the economy.
If the debt is taken out of circulation and returned to the government, that means there is less money in the economy working for everyone. A recession or depression then occurs.
Both ways?
The government better not try to take care of me and require a COVID vaccination.
The government better take care of me and pick up my tree limbs.