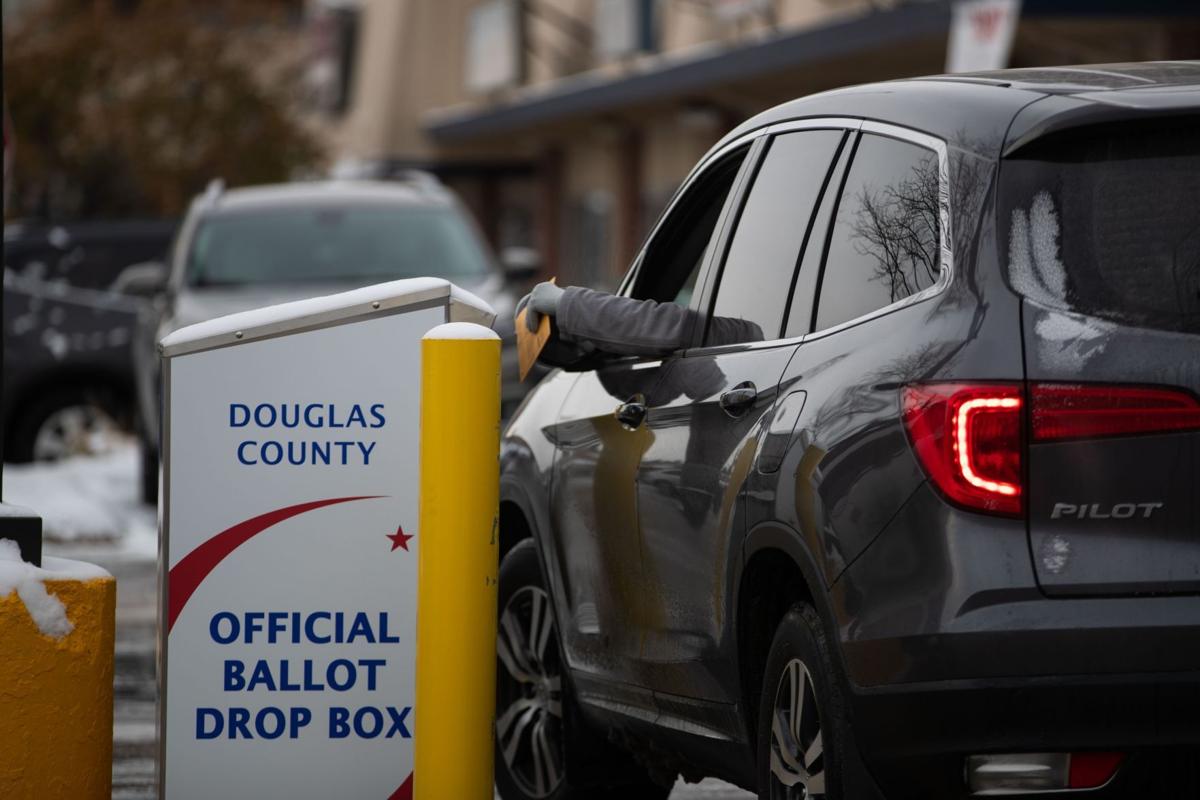 Keep them whole
It is difficult to find a rationale, other than partisanship, for any redistricting map that divides Douglas County and its voters. It is quite simple to create a map with compact districts that keeps all counties whole and restores southeast Nebraska to the 1st District. For example, a 2nd District with Douglas County and bordering counties to north and west (Washington, Dodge, and Saunders), a 1st District with all other counties south and east of Butler County (including Lancaster and Sarpy), and a 3rd District with all other counties west and north.
With this, the populations in each district are nearly the same, with 33.3% in the 1st District, 33.8% in the 2nd and 32.9% in the 3rd. If the Redistricting Committee wants to create geographically compact districts without dividing counties, they certainly can do so.
Stephen E. Reichenbach, Lincoln
Best for District 2
Douglas County voters chose the Democratic candidate over the Republican in every District 2 congressional race since 2012 following the gerrymandering of district boundaries 10 years ago.
By an average of 3.4 percentage points, Douglas County voters chose Ewing over Terry in 2012, Ashford over Terry in 2014, Ashford over Bacon in 2016 and Eastman over Bacon in both 2018 and 2020.
Despite this clear expressed preference on the part of Douglas County voters for Democratic congressional representation, only in 2014 was the Democratic candidate elected to Congress. In every election year since 2010, western Sarpy County voters swung the district as a whole into the Republican column by an average 2.6 percentage points, overturning a Democratic victory and replacing it with a Republican one.
District 2 congressional election results do not reflect the will of the majority of voters in Douglas County, the most populous county in the state that accounts for almost one out of every three Nebraskans. One of these things is not like the other. It is time to remove western Sarpy County from District 2.
Remember them
The Legislature's Redistricting Committee held three public hearings to find out what the public thought of their proposed maps establishing new political boundaries. The response was overwhelmingly one-sided against the GOP proposals.
What did our citizen legislators do? Five voted to advance a map splitting counties in a partisan fashion. Don't forget these five! Voters should pick their elected officials; it shouldn't be elected officials picking their voters!
Proud of Omaha
I served 20 years active-duty military and I've read all the articles and watched all the various videos in regard to Cpl. Page — and I just wanted say that I have never been prouder to call Omaha, Nebraska, my hometown!
Vaccines, ethics
As a physician, I have a unique training in trying to manage the ethics of difficult decisions regarding medical treatments. I find the rhetoric regarding vaccine mandates very disturbing and, by its very nature, a mandate is often times unethical. I believe the vaccines are a very good tool to fight illness and do advise them for my patients but only after a discussion of "informed consent."
I think one organization has put out some documents that will help others understand the ethics behind a vaccine mandate. The National Catholic Bioethics Center can be a helpful resource for those who feel lost about how to navigate COVID-19 vaccine mandates. I encourage anybody and everybody, whether a physician or patient, Catholic or atheist, to review their documents online. The ethical statements offer a refreshing view in a polarized world.
Prosecution reform
I agree with the correctional employees that what Nebraska needs is not the construction of an expensive new prison. In fact, what Nebraska needs is criminal justice reform. And, given our significantly out-of-step incarceration rate, it's clear that criminal justice reform starts with prosecutorial reform. According to the American Civil Liberties Union, "Prosecutors are the most influential actors in the criminal justice system. They have almost unlimited power to push for more punishment, often in ways that are largely hidden from public view. This focus on obtaining convictions and securing severe prison sentences, instead of addressing the root causes of crime, is a major driver of mass incarceration that compounds racial disparities throughout the justice system."
Therefore, let's ensure that the public continues to be informed about the root cause of prison overcrowding — so that the public can effectively help make the changes necessary to reform our broken system.
Bullying at UNL
I am writing in response to Chris Dunker's article that appeared in the OWH Midlands section on Sept. 4. Mr. Dunker reports that former UNL graduate lecturer Courtney Lawton is suing UNL, claiming that her free speech rights were violated.
It is obvious that there is a lot of disagreement on this issue within the UNL community, as several UNL administrative staff members who were involved have since left and the former president of the UNL Faculty Senate, Professor Jeff Rudy, was voted out of office at least in part because he was quoted as having characterized Ms. Lawton's behavior toward the student as "boorish bullying." UNL law professor John Lenich wrote a letter to the editor at the Lincoln Journal Star stating the following; "Let's be clear about what Ms. Lawton did," Lenich wrote. "She repeatedly mocked and insulted an undergraduate student outside the Union and reduced the student to tears, all because she disagreed with the student's political views."
Ms. Lawton was allowed to complete her degree program and was never held accountable for her boorish bullying actions. UNL should tell Ms. Lawton that the citizens of Nebraska support doing what is right, so no apology and no restitution. University leaders should do what is right, not what is expedient. They should contest Ms. Lawton's suit in the strongest terms even if it costs more to litigate the suit than it does to settle it, as there are principles at issue here.
School safety
There has been a big argument regarding the wearing of masks in schools for children. My feeling toward the subject is as follows: If they have to wear goggles throughout the duration of lab work where they handle or are to be around dangerous chemicals or other antiquities of the science lab, then it should be as simple as wearing a mask during school hours to withhold the coronavirus.
Sean Brennan Junior, Omaha
CRT's flaws
The basic principle of human perception is that our initial surface impression of another person consists of a small percentage of who that person really is. In a sense, the human person we perceive is like an iceberg; what we do not see is the vast majority of what really makes up the essence of that person.
Therefore, what may we say about the basic tenet of Critical Race Theory? The basic idea is that we may judge another person in his or her totality by the color of his or her skin. The answer is that the Critical Race Theory is completely false in its basic premise and in its deduced conclusions of race bias and oppression.
Drawing out the point of what we do not and cannot see by simply viewing a person, we cite here a partial list of what we don't see: a person's hopes, dreams, and fears; his or her hometown, schooling, recent experience, ethnicity, career or past careers, family position, native language and other languages, religion, what they count as blessings in their lives, intelligence, and susceptibility to drugs or alcohol.
Even this short list provides a statement depicting the inadequacy of Critical Race Theory. That unobserved vast majority of the person speaks to what needs to be known about a white or black or any-colored-skin person before a realistic and legitimate statement may be made about that person's character.
Why they're leaving
Charles Herbster, one of the people running for governor of Nebraska, has run billboards showing a cow with the tagline "Great for the Good Life. And that's no bull!"