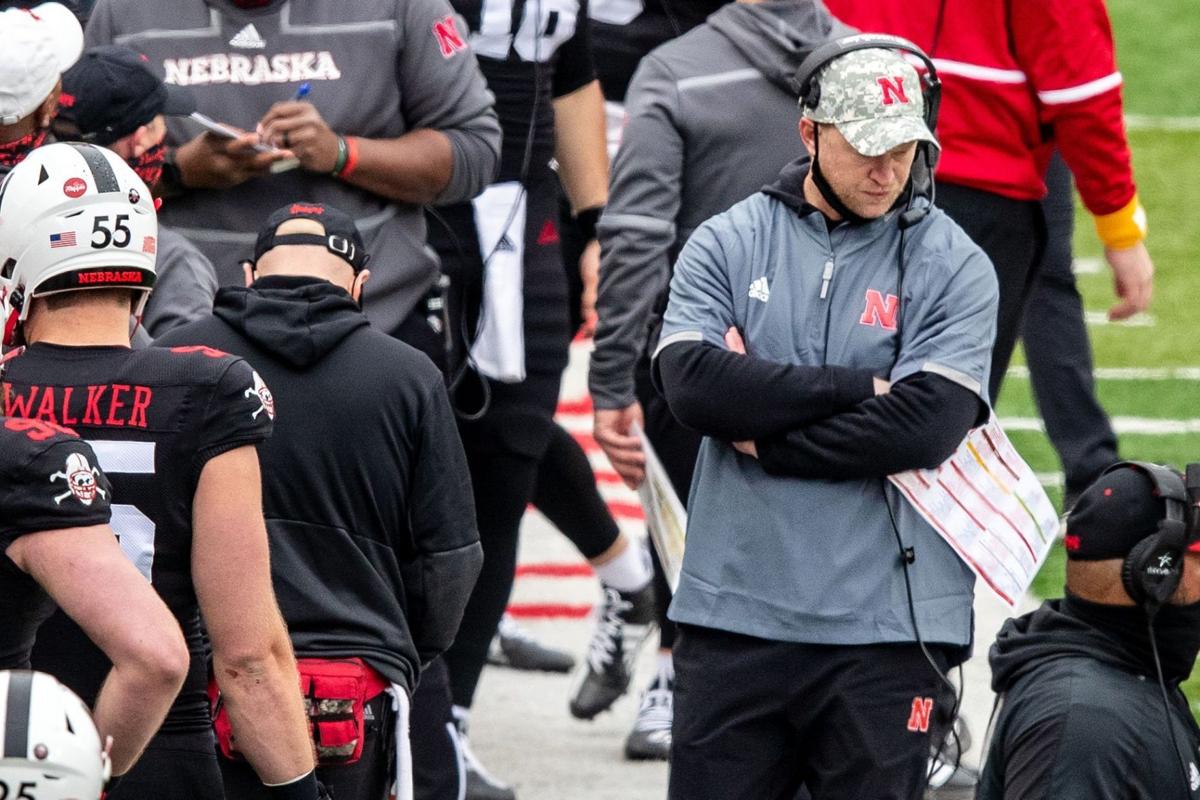 Husker fans, stop living in the past
I wish I had a quarter for every time I hear Nebraska "is still losing the games it should win." My question is: According to whose metrics? Sure, maybe if you're playing a '70s, '80s or '90s Nebraska team or even a Pelini-coached team. Truth is, you are only as good as your most recent record indicates. The current reality is that opposing fans now consider Nebraska a game it should win. Until Nebraska proves otherwise, Nebraska fans should quit living in the past glory years.
Corps neglects flood control
Here we go again. The Army Corps of Engineers is holding water back to fill all six dams instead of releasing water to provide the necessary capacity to hold back floodwater, as per the original manual, which listed flood control as the No. 1 priority, then navigation and hydroelectric power!
The news media must inform the public how many billions this man-made, unnecessary, catastrophic flooding has cost us since the Corps changed the manual in 2004 in a attempt to save what they claim are endangered species. I say they fabricated that claim to gain funding from the environmentalist to be able to achieve their goal, which is the Missouri River Recovery Program. Tearing out all the wing dikes and other projects on the river, which we funded and which were designed to scour the river to increase capacity to handle floodwaters, resulted in filling the river with silt, thus intentionally reducing capacity. Sending the water out of the banks, destroying protective levies. Destroying property, towns, farmland, infrastructure and lives. For what? A fish and two bird species that we see plenty of.
We own property on the Missouri and Platte Rivers and hunt and fish both. We see plenty of the so-called endangered species.
It's time the news media begins reporting the truth! If you care about the freedom we have in our great country, then I highly suggest you watch Newsmax! Because they are the only one that reports 100% proven true facts!! I would think everyone would want to know the truth about the most important election in history!
E.J. Foral, Springfield, Neb.
Corrupt president, blind supporters
Voters are good Americans. Many Trump voters have proven themselves to be right-wing, conspiracy theory, don't bother me with facts Trumpers. Most Trump voters must just be ignorant of who/what he really is. Learn! One can learn a great deal by reading The World-Herald alone!
Those of us who have watched Trump for years know that he is extremely narcissistic to the point that he cares for absolutely nothing but himself. He is not a Republican! Many who have known him best or worked for him say that he is a con man and a phony, including his niece Mary Trump, a clinical psychologist.
Trump, already having done extreme damage — world leadership, eliminating clean air/water rules, profiting from office, indecent personal behavior, etc. — is now really "digging in." Independent, nonpartisan fact checkers have documented over 25,000 lies! The most dangerous is telling Bob Woodward in January Trump knew the COVID virus was very deadly/passed through air and telling us it's nothing and "like a miracle it will just go away."
At this point Trump is more corrupt and dangerous than ever! By now most Trump voters should "get it." Delusion and derangement will never let him admit to losing. Watch Trump on Jan. 20 for a real show!
Ricketts' failure
I write as the daughter and granddaughter of Nebraskans with deep roots in the state and as an individual with ongoing connections to Nebraska. This unprecedented pandemic is a humanitarian crisis because of Gov. Pete Ricketts' inability to take responsibility to pass a mask mandate. It has been brought to our attention by medical personnel, and educated community members further that testing is not going to help without a mask mandate due to the ratio of people inundating their communities unprotected; in addition, contact tracing efforts have been thwarted. This recently presented front-line workers with a huge surge in COVID cases, meaning medical personnel were at risk of turning people away from hospitals due to a lack of available beds. Further, many front-line workers are exhausted and are said to be leaving their profession.
This is a war like none other in our life time, and as such our elected officials must act in their capacity to help those who will not face the grim reality before us. This is not about personal freedom; this is about the rights of every American citizen to protect not our own lives but others around us.
It is incumbent that officials take responsibly for their actions. Ricketts' eagerness to avoid the situation has proven disastrous. The times are changing, and Ricketts had better too.
It is past time for Ricketts to act. He must stop mollycoddling people and lead by example.
Sasha Van Roy, Wilsonville, Oregon
Biden mystery
Some people are grumbling and questioning why President Trump just doesn't concede to Biden. It's interesting why and how Biden would have more votes than Trump. In all of his rallies that Trump addressed, he had huge supporters. For one, remember the 29,000 at Eppley Airfield? He had several such rallies. Biden's rallies had a few hundred supporters and some even stayed in their cars. The media laughs at Biden's inability to complete his sentences, his thoughts. How will he deal with critical issues?
The mystery remains! How did Biden get all those votes?