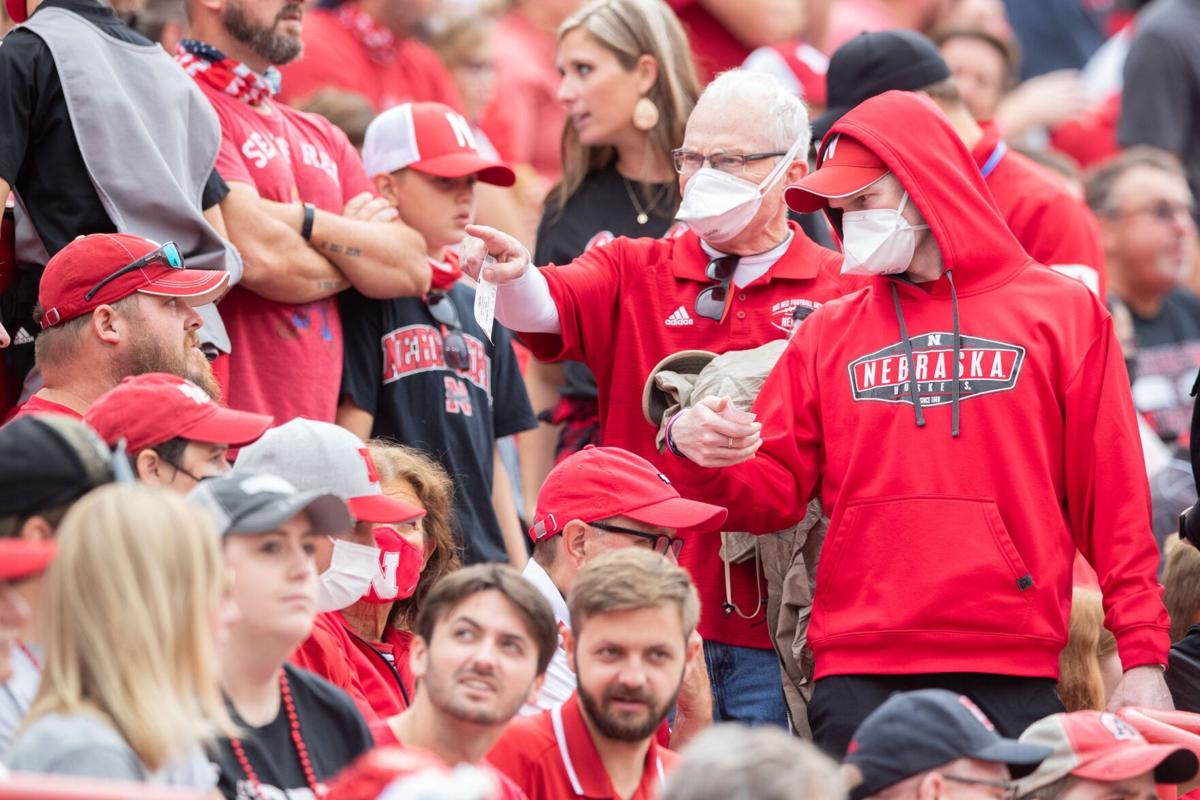 Appreciating Nebraska
We were inspired by several things that happened over the Labor Day weekend. We are longtime Husker fans and went to the game at Memorial Stadium Saturday. We wanted to get away for a while from all the doom and gloom that is so pervasive in the media these days. At the game we had several uplifting experiences. It made us think about something we might have forgotten.
We might have forgotten what a great state we live in and that we don't have perfection, but we do have great government, a great university and great health care. They are not perfect but should not be taken for granted. We forget the hard work it takes to keep everything running. That includes our governor, who has great dedication to the citizens, to our nationally recognized health care system, and to our education system. These institutions all take hard work and dedicated individuals to keep them going.
In visiting with a Fordham player's mother — her son is one of the Rams' running backs — we asked how she liked Nebraska. She expressed sincere excitement about the Rams playing in the atmosphere at Memorial Stadium. She was all smiles and said she appreciated the opportunity to come to Lincoln because of the football history here. She indicated Nebraska fans had been so nice to the Fordham fans.
The World-Herald sports coverage had so many positive stories. One that stood out to us included the quote from Cornhusker head coach, who said "There are so many good, positive, all-in fans for Nebraska, and we are fighting as hard as we can for them." That is the Nebraska way, and it is not surprising coming from a head coach who grew up here in Nebraska.
We say thank you to all the people who do the hard work to make Nebraska the good life.
Richard Harms and Lynne Buchanan, Elkhorn
Thankful for Nebraska
Whether in "Field of Dreams" or live on stage, if there ever was a man that can consistently bring me to tears, it's Kevin Costner because of his sincerity, unprententiousness and smile.
I just want to give a huge shout out of thanks to Executive Director Bill Ogg and Gary Kubicek, director of marketing and staff, for bringing Kevin Costner and his Modern West Band to the Nebraska State Fair. Clearly, when Kevin hit the stage he felt the mutual exchange of energy, excitement and appreciation for being there. His long, most cordial, warm, generous, ever-smiling champagne "toast" closing made it appear he didn't want to leave either. His song narratives added clarification and meaning but hearts melted when he sang his patriotic "When The Angels Came Down."
Ever since my fourth-grade school trip to Lincoln and the majestic State Capitol. Morrill Hall and the Historical Society, I've felt that should be a part of every Nebraskan's right of passage as a citizen of our great state. Many years have passed, but now I am a strong advocate that a gameday experience at Memorial Stadium and the Nebraska State Fair be added.
Visiting those places, I guarantee you, will help you realize that Nebraska is the Good Life, with a lot to be grateful for and confirm the words of Nebraska poet laureate John Neihardt that "one day you will rejoice to remember."
I cannot help but think the other night as Kevin Costner and band were traveling across the state, he asked himself, "Was that Heaven?" and then he heard again the voice saying, "No, it is Nebraska."
Honor fallen Marine
One of our own, Cpl. Daegan William-Tyeler Page, was among those U.S. service members killed in the attack on the Kabul airport in Afghanistan. Not only are his parents, family, and friends mourning his loss; everyone in our city is full of sadness. He is truly our American hero. He was fighting for twhe freedom of the repressed and to ultimately keep America safe. We all sleep safer at night because of these brave soldiers in harm's way.
As I travel the streets of Omaha, I wonder why our flags are not at half mast for this tragic loss of one of our own. Not only for him, but for his parents who taught this brave young man the value of freedom and what our red, white and blue flag stands for. Our flag flies high and proud, but during this terrible time of loss, it should be standing at half mast throughout our city in honor of this family.