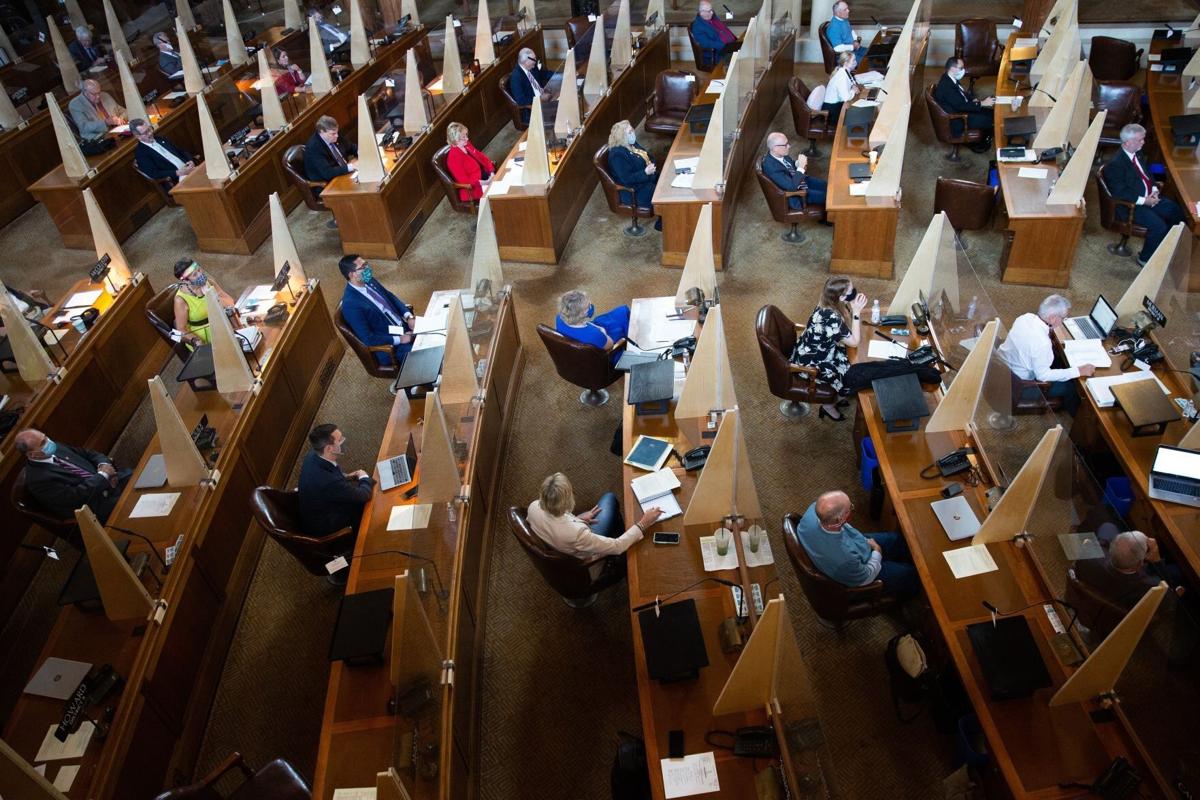 Yes to nonpartisanship
I agree with Brad Ashford (July 11 Midlands Voices), the Omaha World-Herald (July 11 editorial) and others who are calling for a return to the principles of Nebraska's nonpartisan Unicameral Legislature.
I am recalling three periods in time:
About 60 years ago my Father was a member of the Unicameral, and I can't remember any mention of political affiliation in his campaign.
About 40 years ago, I told a candidate for the Unicameral that I thought it was inappropriate for him to include his party affiliation in his campaign advertising.
In 2020, the two candidates in the general election for one of the Unicameral districts were of the same political party, and one candidate was vigorously endorsed over the other by the state organization of that party.
It's time for Nebraska's Unicameral to function as it was created — a nonpartisan body where one's political party affiliation is not a consideration in how one campaigns or how one votes.
Storm preparedness
When more than 150,000 OPPD customers were left without power because of a freak snowstorm on Oct. 25, 1997, it took more than a week to restore power.
Because of the proliferation of older, mature trees, especially silver maples, the east and north sections of Omaha were more vulnerable to downed lines and power restoration.
Now we find ourselves in a similar situation: A freak storm on July 10, 2021, pummeled Omaha with hurricane-force winds that downed mature silver maples, which resulted in downed power lines. More than 180,000 OPPD customers went without power.
OPPD crews got back to work to restore power. They are to be commended for their dedicated hard work.
But now, it has taken almost a week to restore power to the same areas of Omaha. Once again OPPD's explanation is that the proliferation of older, mature silver maples crashing into power lines made power restoration very difficult.
What steps were taken since 1997 to ensure that the OPPD power lines would not be affected in the same way?
One reason is that older trees are not being trimmed adequately or removed. This is because many property owners refuse to allow OPPD crews or contractors to do the work even though there is no direct charge to them. A possible solution is to engage Omaha City Council members to pass an ordinance to require property owners to accept liability if their trees cause a power outage after they refused OPPD help.
CASA is helping
Recently, there have been challenges and concerns held by local officials, families, services providers and community members regarding case management services for children and families involved in the foster care system through St. Francis Ministries, specifically, Douglas and Sarpy Counties.
As we read in the July 11th Omaha World Herald article reporting on the investigation by the Nebraska Legislature, St. Francis Ministries is not in compliance with caseload requirements involving the children they are responsible for and is at risk of losing their child placing license.
At CASA (Court Appointed Special Advocates), we continue to follow these concerns and do everything we can to ensure children are safe. CASA plays a vital role in advocating for these children by elevating their voices so judges can make informed decisions about their welfare. We understand that effective case management services for children and families is a vital and necessary means to accomplishing the goal of exiting the child welfare system in a safe home. CASA supports the front-line staff and case managers at St. Francis, working tirelessly to ensure no child falls through the cracks. Unfortunately, the changes needed to gain compliance with federal and state benchmarks will not happen overnight.
Citizens can and do help these children. CASA programs are independent organizations that train, empower, and inspire volunteer advocates to improve the lives of abused and neglected children. We need more volunteers to keep eyes on children, especially during this difficult time. In fact, we have nearly 1,000 children in foster care right now without a CASA Volunteer appointed to them.
CASA Volunteers are asked to make a two-year commitment of eight to 10 hours per month advocating for a child. Becoming a CASA can provide children in care stability and consistency in these uncertain times. If you are interested please find out more at www.casaforthekids.org.
Kim Thomas executive director, Douglas County CASA
Paula Creps executive director, Sarpy County CASA
Corrie Kielty executive director, Nebraska CASA Association
GOP decline
Whatever happened to the Republican Party that could win elections based on its ideas for helping and governing all Americans? I remember a time when Republicans even put Equal Rights Amendment supporters on their platform committees.
The Republican Party leadership now appears to believe they can only win elections by making it more difficult for the elderly, disabled and minorities to vote, and by campaigning with veiled (or sometimes not-so-veiled) comments that appeal to a variety of voters' prejudices.
If pleasing billionaire contributors, re-elections and unbridled power are their main goals, they do not deserve the offices of trust they hold. There is a growing number of ex-Republicans, including this one, who have decided not to support any Republican candidate who is afraid to take a stand against these anti-American efforts by Republican leaders.