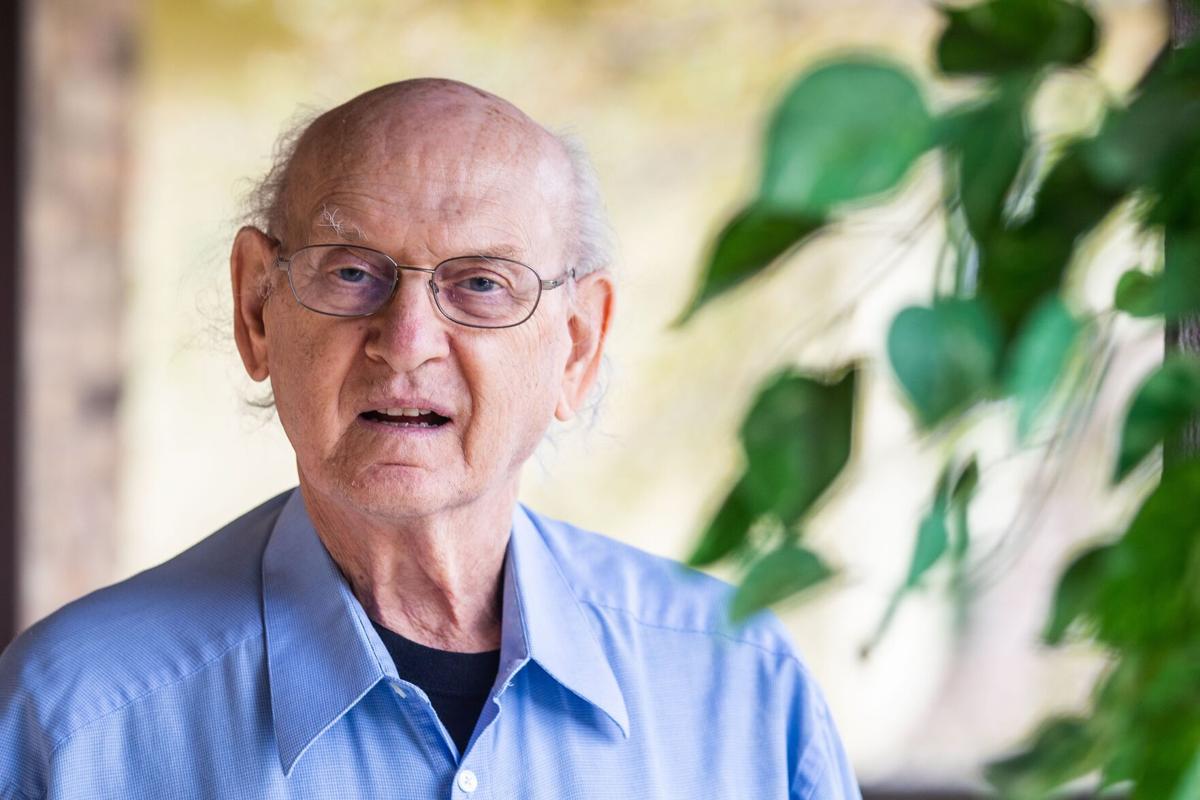 Celebrating in sorrow
Just as I grieve for the wrongness of what happened to George Floyd, I grieve for Derek Chauvin. At one time, Mr. Floyd and Mr. Chauvin were innocent and beloved little boys. Their smiles were likely beguiling and their impishness considered cute. As adults, they both were at times "outside the law." Today Mr. Floyd stands as a symbol for racial justice and Mr. Chauvin has become the recognized standard for a monstrous act of violence that — once recognized by the judicial system — will forever condemn his name. Both lost their lives — one physically and the other societally — and each of us, individual and corporate, shares in this loss of life, this shameful stain against humanity.
Thinking of the men as models and what happened to lead them to today, I need look no further than the advertised "games" on my phone to begin to understand. Many of the games are based on "save me from this pain" — a cutting saw, a biting shark, a monstrous person waiting to get me. Violence has integrated itself into every aspect of our lives. Is it any wonder that we act it out in "real life"?
Mr. Floyd was a victim — not just of the "chauvin-ist act," but of a very dominantly "sick" society that has a daily mentality of "get me before I get you." Mr. Chauvin was a victim of that same society. We set up George Floyd just as we set up Derek Chauvin.
Regardless of the skill of the attorneys, the verdict was inevitable and honest. Yet, it was, and is not, the whole story. Let us celebrate the decision but not the conviction of another life destroyed. Let us celebrate the recognition but not as a solution. Let us celebrate the opportunity for societal victory but recognize the individual loss. Let us celebrate the hopeful communal effect — after all, it takes a community to integrate change.
Important responsibility
Something important was missing from the April 22, 2021, editorial entitled "Let's seize chance for progress." The editorial states that "Individual Omahans have their responsibilities, too." A valid point. But why didn't the editorial remind individual Omahans that they should obey responsible and legitimate commands of police officers? Unfortunately, the omission makes the otherwise commendable editorial appear to be very one-sided.
Thank you, Dr. Kader
How wonderful to see the photo and story of Dr. Fred Kader on the front page of the Monday OWH! His Holocaust survival story began as a 4-year-old child in Belgium, when his mother told him to walk away from her at a train station rather than get caught in a Nazi raid on Jews. He survived thanks to the kindness of strangers while the rest of his family died.
Our family is so grateful he survived. We met Dr. Kader 33 years ago when our 9-year-old son was diagnosed with a brain tumor. In those first frightening hours and for several years after, Dr. Kader provided professional guidance, warmth and hope as we navigated surgery, radiation and chemotherapy. Our son is a brain cancer survivor today thanks to a Holocaust survivor who "decided to honor his family and become a doctor to help other children."
Dawn Nielsen, Blair, Neb.
Politicians' failure
The letter to the Public Pulse from Luca La-Fata-Hornillos (April 20) in favor of more gun control in this state was so articulate, especially from someone who is just 16 years old.
Unfortunately, he hasn't lived long enough to observe that too many politicians care about other people only if they are political backers. Based on their previous actions, the number one priority for them is, of course, themselves. Secondarily are people who will vote for their retention or perhaps advancement to an even higher office.
Chris Baker
Many professions have continuing education requirements as a condition for employment. It is unfortunate that Chris Baker had been allowed to function as a "thoughtsmith" at a radio station without any standards or comprehension of self-improvement. The claim that his insult lacked intention is absurd when he is employed as a professional communicator. Mr. Baker had several weeks during the Chauvin trial to anticipate a guilty-as-charged outcome and yet insists that his choice of meme was spur of the moment. It is unrealistic for him to expect anyone to believe that such a meme can be found with anything less than extensive and deliberate excavation. It is equally offensive that he directs fault to those with fat fingers and from the boomer generation, as if justification is implied from these features.
The only point that Mr. Baker is proving is that "ignoramus" is not an antiquated term.
Talk radio
Talk radio has become a source of communicating hate and bigotry. Getting worse all the time. It is the hateful culture wars that are tearing this nation apart.
I used to listen to Omaha radio station KFAB when I was growing up in Omaha during the 1960s and '70s. The station had classy on-the-air personalites then like newscaster Walt Kavanaugh, and of course Mr. Football Lyell Bremser, who provided many thrills for Nebraska football fans. Kent Pavelka was a classy sportscaster, too, doing both Nebraska football and basketball.
Back then you could be a Democrat, like me, or a Republican and enjoy what was on the air then. Nor anymore.
Chris Baker's remarks about the George Floyd verdict were outrageous and despicable. 
What it reveals is the extreme us-against-them mentality that is shaping talk radio and cable television on Fox News and Newsmax.
Finally, Tucker Carlson you had better watch what comes from your dirty mouth, too. You are fortunate you are not working for CNN and MSNBC. Given your outlandish remarks about the Floyd verdict and other nasty things you have said, those two cable networks would have fired you by now.