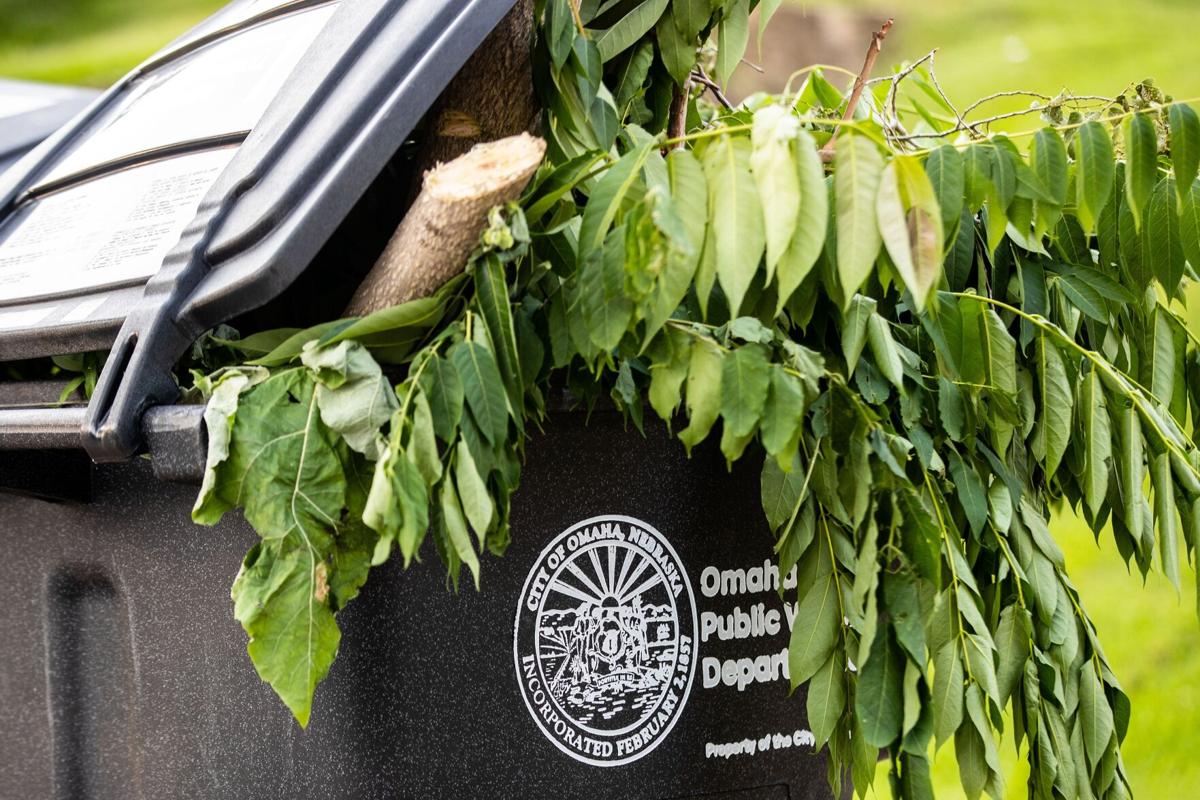 Cleanup frustration
I am a resident of the Minne Lusa neighborhood in Northeast Omaha that was heavily impacted by Saturday's wind storm. That morning, my neighbors and I began the task of cleaning up our yards as well as clearing Vane Street, as it is a bus route and heavily traveled. We created several large piles of debris, all of which came from trees located in a city right of way. This same scenario also occurred throughout Minne Lusa as neighbors came together to open up streets and help clear debris from damaged cars and homes with much of that debris and damage from city-owned right-of-way trees. My car, though parked in my own driveway over 60 yards from these "well maintained" city trees, was also significantly damaged by them.
Now, the city seems to think that we should either haul all of their tree debris to a site at our own time and expense, or somehow bundle up infinite amounts of large branches for the trash service to pick up. I, for one, don't own a truck, trailer or chainsaw, nor do I even have a tree in my yard. Many others in the area are the same way. The city needs to come clean up their own mess. Or perhaps, due to their lack of gratitude, we should just move it back out in the streets.
Editor's note: The Omaha city government announced Tuesday that city crews will collect large limbs cut to a maximum of 6 feet in length and stacked at the curb. The city will only collect debris and not provide other assistance to property owners.
Cleanup help vital
I received an email from the city "starting Tuesday, street maintenance crews will be assisting FCC with curbside debris collections. ... Only yard bags and bundled debris will be picked up. The more debris you can fit in your garbage cart, the better."
Obviously, no one from the city has bothered to drive through North Omaha all the way to Ponca. We have huge oak trees cut up and waiting to be picked up. I could easily put several hundred pounds in my trash cart and it would not make a dent in the pile but would be too heavy to lift.
I guess it's not surprising that west Omaha didn't get much damage, so there is no problem. After all, the election is over.
Our power was out for almost 48 hours and I applaud the OPPD crews and their efforts. City of Omaha, not so much.
Hard-working crews
A huge thank you to OPPD for their work getting the power restored after the weekend storm. It was impressive how organized the crews were and how well the electrical and tree crews worked in tandem to get our electricity restored. Kudos, OPPD.
Priorities
I'm so relieved to read that Omaha's priorities are to clean up parks and golf courses where nobody lives, instead of helping people that have been without electricity for four days. At least wealthy golfers won't have to worry themselves about other's suffering while enjoying an environment that has had all traces of the struggle whisked away from their field of vision.
Thanks, OPPD
Thank you very much to OPPD and all of their helpers. They are doing an amazing job getting everyone's power back on. I know some are still waiting. Sorry for those that are still waiting, but know they are doing everything they can. God bless them all.
Not a minor event
I am stunned when I read letters (such as Diane Davis, July 10) that try to whitewash the participants in the Jan. 6 insurrection at the U.S. Capitol. "None of the protestors were armed" — what were those objects they used to break glass and destroy doors? Several unexploded pipe bombs were found — those are weapons! "None of the protesters burnt down public buildings ... or committed murder." Perhaps, but not for lack of trying; we can't know what would have happened had not the House and Senate members been evacuated before the uncontrolled mob broke into their chambers.
People who pretend that the Jan. 6 event was just a peaceful, touristy visit to the Capitol must not realize that millions of Americans, as well as people in other countries, viewed the event live and were horrified. That some of the insurrectionists are being held without bail reflects the seriousness of their crimes. To equate their behavior with the kind of minor crimes that the opinion column about "cash bail" addressed requires a whole lot of self-delusion.
Patricia Ohlmann, Seward, Neb.
Guidance for children
It's official, The World-Herald has lost its mind: End Cash Bail (Steve Chapman column, July 8).
They also have a sexual abuse survivor explaining why we should not be opposed to sex education (Midlands Voices, July 8).
I know of very few opposed to sex ed. I know many opposed to teaching children that abnormal behavior is, in fact, normal. I know many opposed to the slicing and dicing of the two sexes into a pan-sexual free-for-all.
I know many opposed to sexual reassignment surgery on anyone too young to vote. I know that I do not want men who 'identify" as women sharing the restroom with my granddaughters or my nieces. In a simpler time, we warned about this sort of thing and checked the restrooms to make sure our children were safe. We didn't check for people who "identified." We checked for pervs. I don't think human nature has changed that much.
It's for all people
If the right to vote as guaranteed by the 15th, 19th, 23, 24th and 26th Amendments is to be suppressed by radical Republicans, then the call for the right to bear arms as guaranteed by the Second Amendment must be suppressed as well. You can not cherry-pick the Constitution to suit an individual's or political party's wishes! The Constitution is created for all people of the United States!
History, justice
I was happy to hear that Howard Zinn could, from the grave, bring a chill to the heart of Pete Ricketts simply by providing a viewpoint of American history from the side of those trampled on by unjust laws and centuries of racism. Freedom of speech is the greatest American gift. With it the downtrodden and abused are able to pass on to future generations their minority opinion which over the centuries becomes the majority opinion of what a just society will look like. The arc of time bends toward justice.