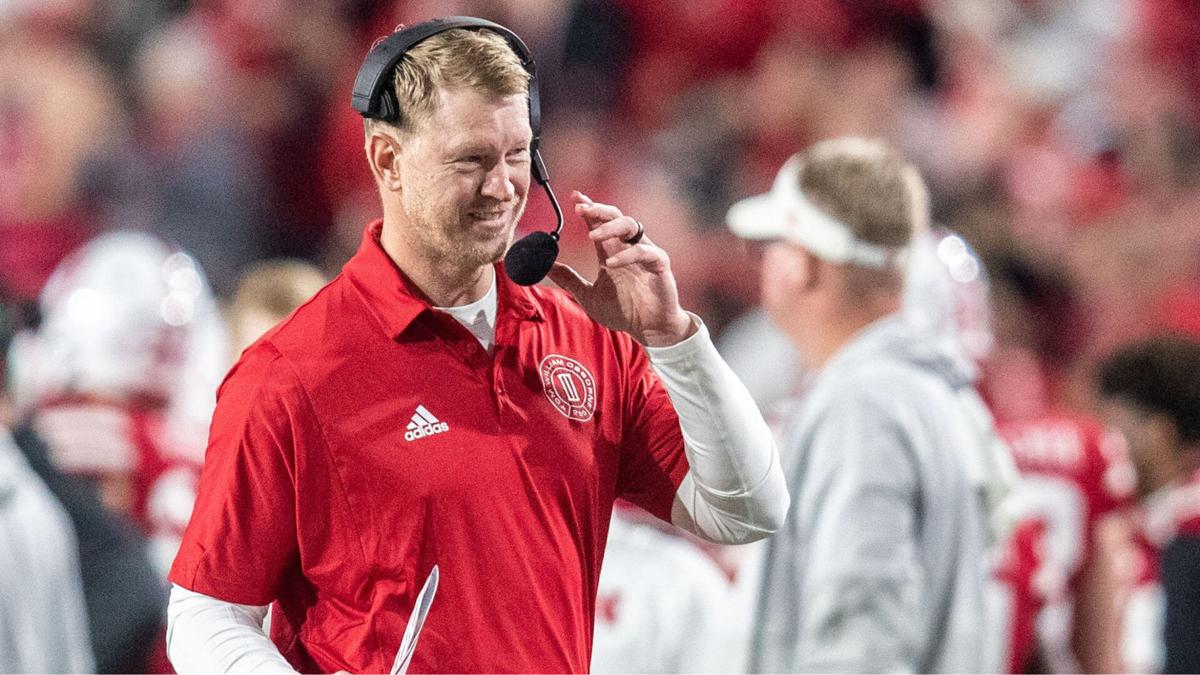 True warrior
Adrian Martinez has stood strong and tall in adversity for the Husker football team. He has done this despite so many poor play calls by his coach that have kept us from winning close games. The last four play calls against Wisconsin are a perfect example of not putting him on a position to win. Adrian, you are a true warrior for the Huskers!
A man of decency
I've been a Husker fan for as long as I can remember, much like the rest of the Big Red fans. Growing up, my extended family would gather at my grandparents' house to watch Nebraska play. Now that my Grandfather has passed, these are some of my fondest memories.
Coach Frost is obviously a kind and caring man. He loves his players and his fans. My son got the chance to meet Scott Frost this summer at Fan Day. Our experience solidified me as a fan of his. You see, my son uses a wheelchair sometimes, and his experience in how people treat him is varied. Not everyone is nice, they'll ask inappropriate questions or they're overly sweet and treat him like a baby. Which is sometimes worse.
Coach Frost treated my son like any other kid. Which was like a breath of fresh air. He respected my son. He listened to him talk about Beep Beep the bunny, who he pretends transforms into a car. More importantly, he listened to and validated my son's feelings about the recent storms in Omaha.
My son saw a man he thought was important listen to him, treat him with kindness, and felt cared for. When I think back to some of our previous coaches, I would have never taken Nikola to meet some of them. The way they behaved and treated their players wasn't something I wanted my kid to see.
When it comes down to it, I would rather have a coach who I'm comfortable with my son watching and meeting than one who is out to win at all costs. After all, most of the players on the field are practically kids themselves.
Grateful
I would like to thank the person who on Friday, Nov. 12, found my sunglasses and turned them into Hy-Vee customer service at their 180th and Pacific Street store. I wanted to thank the person in person, but Hy-Vee customer service told me the person brought them in from the parking lot and then left.
To the person who did this very nice gesture, thank you very much! Happy Holidays!
Stopping the thefts
In reference to the OWH article on Monday, Nov. 15, "Police try to put brakes on catalytic converter thieves": This is an excellent article. I especially liked the suggestion to engrave an ID number on the converter, or paint it a bright, fluorescent color. However, why can't a law be passed requiring scrap dealers to ensure the seller is the rightful owner of the converter he is selling?
I also wish a federal law would be passed, requiring vehicle manufacturers to stamp an ID number on the converter before the vehicle is sold to the public.
Carl Adkins, Plattsmouth, Neb.
Alzheimer's need
November is National Alzheimer's Disease Awareness Month. Some 35,000 Nebraskans over 65 are currently living with Alzheimer's disease, and 61,000 Nebraskans serve as unpaid dementia caregivers.
I am the executive director of the Alzheimer's Association Nebraska Chapter, and I am also a dementia caregiver. Through that experience, I have seen the need for urgent, coordinated action to address Alzheimer's disease and other dementias in our state.
Alzheimer's disease is the sixth-leading cause of death in Nebraska, costing the state more than $372 million in 2020 alone. Nebraska needs an updated state Alzheimer's plan. LB 374, introduced by State Sen. Wendy DeBoer in 2021, would create the Alzheimer's Disease and Other Dementia Advisory Council, update our state plan, and require an update every four years.
LB 374 is a fiscally responsible approach that ensures Nebraska can properly serve our growing older adult population, and positions our state to receive federal grant funding. This November, in honor and recognition of all Nebraskans living with Alzheimer's disease and those serving as caregivers, I am asking the Nebraska Unicameral to pass LB 374 during the 2022 session.