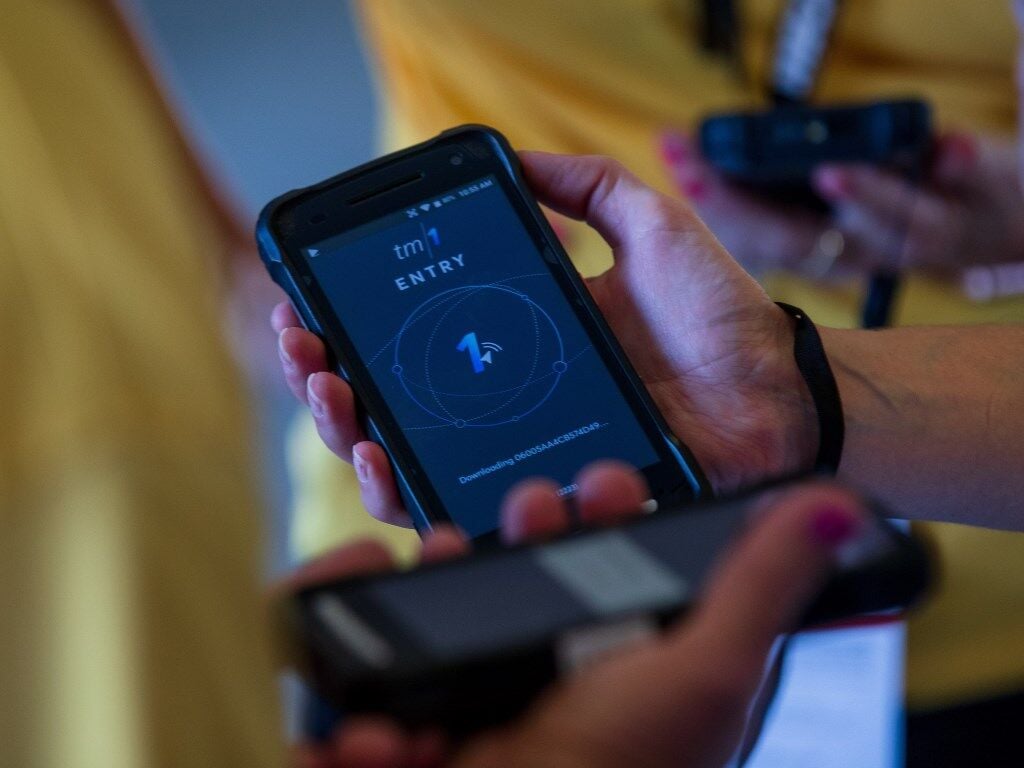 CWS ticket fairness
While some appear to be excited about this year's high-tech CWS (Sue Thaden, CEO, From Now On in June 19 OWH Pulse), I see it as the continuing trend toward total control (for profit) by MECA and Ticketmaster and others who undoubtedly profit off of the total dollars passing through their portals.
I used to be able to buy or sell a CWS ticket for face value. There were many people, myself included, who would never think of scalping a ticket. It was seen as an extension of good sportsmanship. Then the CWS moved to TD Ameritrade Park and it seemed MECA became more aggressive.
A few years ago, I remember watching a man trying to sell CWS tickets for face value at TD Park. He was chased off by the Omaha police. I asked them why they did that, verifying the attempted sale was at face value, i.e., legal. I was told that he was standing on MECA's sidewalk and even though it was not illegal, MECA was going to do all of the buying and selling of tickets. Period.
Fast forward to this year's "all electronic" tickets. I'm sure we'll be told this is for our own good and protection, and that might be partially true, but let me tell you what I see.
There is no such thing anymore like "face value" on the electronic marketplace. It is whatever the market will bear, which looks and smells a lot like legalized scalping. So if someone wants to take their kids to a CWS game and is willing to pay $55 (that's face value for a nice seat on a paper ticket from 2019), that's just a pipe dream. They have to go online and bid against whatever the high rollers are willing to pay.
Call me old and call me old fashioned, but I for one miss the days of a paper ticket that could be exchanged for "face value" between people of goodwill and under the umbrella of good sportsmanship.
It's 2021, folks
It took me 30 seconds to add my CWS ticket to my phone and 10 seconds to pull it up at the gate.
To the letter writer who thinks the experience has gotten worse: Ok, boomer.
Ricketts plays politics
Gov. Ricketts' decision to move about 25 troopers to the Texas border is not only a rank political move, but it will cost Nebraska taxpayers. The lack of presence of a law enforcement officer is an intangible loss; a uniformed officer in a marked car makes a difference that cannot be recouped.
If there are 25 troopers who can be sent out of the state for 16 days, then Omaha and other larger cities should be asking for that same amount of help in our cities, here in Nebraska. How much of a difference could 25 troopers make on the interstate system in Omaha? Or, how about working higher urban crime areas in Omaha, Lincoln or Grand Island?
Troopers have jurisdiction anywhere in the state. If Gov. Ricketts can't send 25 troopers to help other Nebraska cities, large or small, then taxpayers have just been duped!
retired Omaha police officer
Understand racial reality
I applaud the editorial in Wednesday's paper (23 June 2021). The facts you presented were irrefutable and succinct, both necessary for conversations toward real change in this country. It is important us to open up and admit that racial injustices and racial inequities have been, and continue to be, the reality in every segment of our society. Information you presented in the editorial will be a basis for me to have honest conversations with friends and family. We all have the responsibility to serve as catalysts for positive change going forward. Thank you for your voice of reason! Too bad our governor isn't.
Frankie Katherine Dissinger, Ph.D., Omaha
Catholic communion
I am a Catholic. Catholics believe that communion is the body and blood of Christ and that one who receives communion receives Christ physically into their body and soul. Catholics also believe that abortion, with certain exceptions, is a sin. Now the Catholic bishops are debating whether to deny communion to Catholic politicians who support abortions. How ridiculous! Would Jesus refuse to enter the house of a sinner? Would Jesus turn his back on a sinner or one who supports a sinner as a form of rebuke? These holy, holy men need only ask themselves: "What would Jesus do?" Maybe they need to return to Catholic grade school to find the answers to these questions.
The new Nixon
Nixon interjected himself into the state trial of Charles Manson. Sasse follows suit by interjecting himself into a ongoing Nebraska criminal trial. But he cannot find it in himself to vote yes to simply allow Senate debate on a Voting Rights Act. His self-proclaimed vaunted intellect could stand some retooling.
Drought and climate
The article detailing the drought (June 10 World-Herald) was a sobering alert and one more reason to act on climate change. It's not just crop markets that are "on the edge."
We see forecasts of lower yields in North Dakota and Minnesota, and we should be worried. Hotter temperatures mean that the drought is even more damaging. Moving corn production north is starting to sound like it might not work.
Congress must act. They should start with carbon pricing. The best plan would fully return the revenue to American households.
Members of Congress from agricultural states should be leading the way. Sens. Sasse and Fischer, Reps. Bacon, Fortenberry and Smith, please step up.