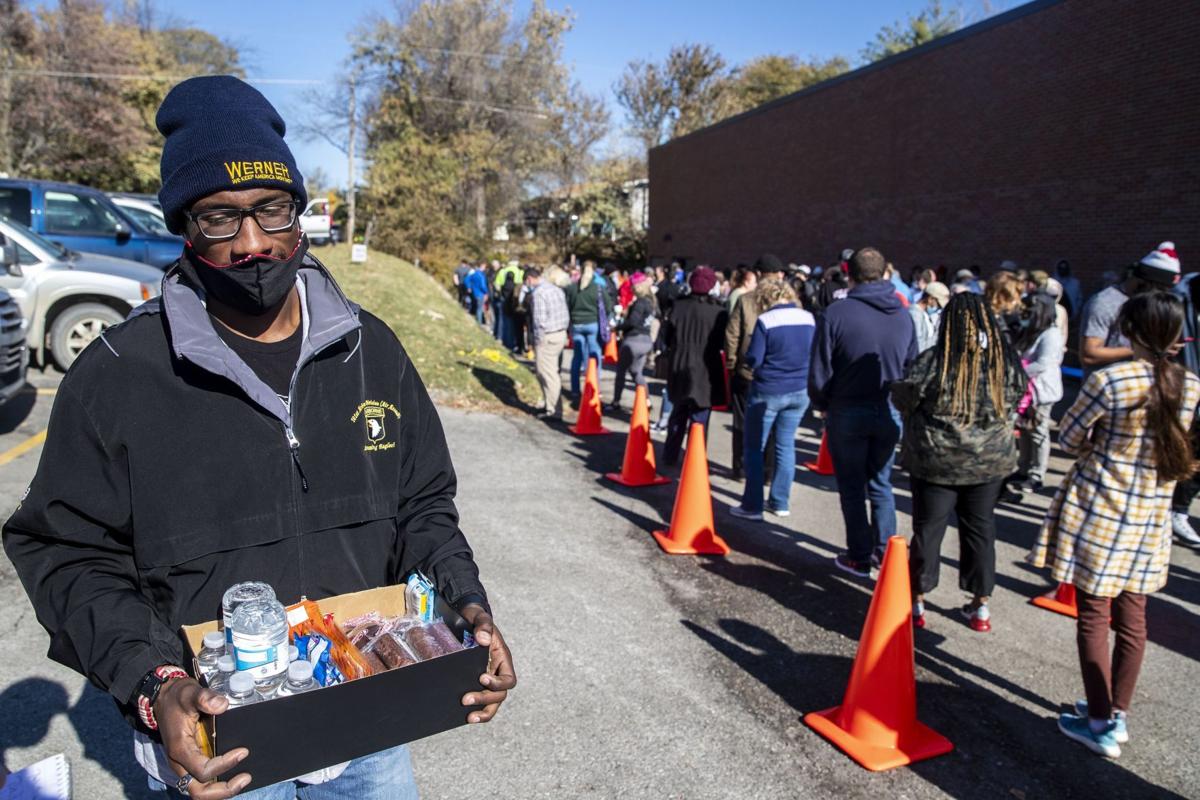 Yes to voter ID
In the July 23 Pulse, concerning legislative proposal LR3CA, which would require presenting ID to vote, Mary Ruth Stegman states "the purpose of this unnecessary constitutional amendment is to disenfranchise minority/poor/elderly Nebraskans and no other reason."
I turned 71 on that day, and I believe I am considered elderly and I am deeply offended by her statement. Is Ms. Stegman saying that because I have been on this Earth for a while, that I no longer have the capability to obtain a state ID and present it when I vote? Are minorities and people with limited income so helpless they could never manage the process necessary to obtain an ID? Her statement is belittling and insulting. I see a lot of minorities and elderly driving, cashing checks, buying alcohol, and filling prescriptions that require ID.
I voted in the mayoral election. I was asked my name and address and asked to scribble my name on the blank beside my name. All of them I saw in the book were illegible. I know of several of my neighbors who are registered voters but were not going to vote. I know their names and addresses. I could have voted multiple times if I was inclined to cheat. I am not, but we all know there are those out there who definitely are.
Safeguarding our election process is definitely important enough to protect that requiring those who wish to vote to endure the very small inconvenience of obtaining an ID is not unreasonable. Excepting, of course, those not legally allowed to vote in U.S. elections.
Troubling proposals
Many of your readers have taken the position that voter ID is OK. That's fine, but they ignore the fact that the 350-plus voter suppression laws Republican lawmakers have proposed are about a lot more than ID. Democrats have agreed with many ID laws. The real problem is the closing of polling sites, the end of the tradition of "souls to the polls" where Southern blacks would vote after church. This was started to supply transportation, safety and encourage voting during a time when you also could be physically harmed.
Why would Texas eliminate polling places in the largest county in the state? Why give officials the power to change elections if there are fraud allegations? No proof, just allegations. What's wrong with sending a mail application to someone who hasn't requested one? Many people in this state have the chance to vote by mail but choose to vote in person.
This has very little to do with voter ID or correcting voter fraud, which we all know never took place and is not a threat in the future. It's more about the Republican Party being unwilling and unable to reach voters. This is how they plan to slow down the growing avalanche of many young and minority voters.
Facilitate balloting
If our creators of the Constitution wanted voter ID, they would have included it. Imagine what those citizens would have to show for ID? We need fair and equal access to voting for all our citizens, not just one group. Laws that are made to restrict voting should be unconstitutional. We need to have easy access to mail-in ballots, voter polls, and voter drop boxes in convenient locations.
Stop ignoring crisis
I've had a subscription to OWH for over 50 years. I can't remember when I've been more disappointed with the stories on Nebraska State Patrol's deployment to the southern border. The OWH has very seldom covered the number of humans coming across the border into this country. Instead you criticize our governor and our troopers for doing the job of the federal government. This paper is as biased as the rest of the media in this country.
Thomas Turner, Fairbury, Neb.
Fantasy trip
Yes, there is a "dire situation" at the southern border. Everybody agrees on that. But the governor and the super troopers think arresting 15 people is justification for this half-million-dollar "round up the posse" cowboy-fantasy trip. But the governor sure likes to throw people in prison and call it good. Maybe we could send $500,000 worth of nurses and social workers to the border and help people?
A national problem
Victoria Cook (July 22 Pulse) thinks Nebraska shouldn't help in the endeavor to keep illegal migrants out of the USA! Yes, Texas might have a bigger tax base than Nebraska, but why should they pay by themselves for what is a national problem? Do the illegals just stay in Texas? All she has to do is look around and she should be able to answer that question herself. But, I will answer it for her: No, they don't. So, it is a problem for the entire USA, not just Republican governors.
It's the public's money
According to the World-Herald article of July 23, NSP Col. John Bolduc commenting on the NSP Team Texas, said that "If we have to eat $200,000 to $300,000, I think that would be something we could accommodate." I find it curious that we may need to "eat" something that is not palatable in the first place. Given the current state administration's handling of the recent DHHS child welfare contract debacle and the long overdue action of NDEE regarding the AltEn fiasco near Mead, one should wonder to what logic Ricketts' inner circle ascribes. It does appear that he/they do consider the Nebraska treasury an easily accessed cookie jar.
Barry Marsh, Central City, Neb.
Academic freedom
As an adjunct instructor at the University of Nebraska at Omaha, I was highly troubled by Regent Jim Pillen's proposal to chill free speech at NU through a regent-sponsored "opposition" to critical race theory. In one of my classes, we spend extensive time discussing environmental racism and the well-documented disproportionate impact of environmental harms on communities of color throughout the U.S. It is my fear that if Regent Pillen's proposal is enacted, such inquiry would be discouraged or outright prohibited. I therefore applaud the joint pronouncement of President Ted Carter and other leaders at NU, both against Regent Pillen's proposal and in favor of "vigorously protect[ing] and defend[ing] academic freedom."
I hope that the rest of the regents follow this example and reject Regent Pillen's proposal. If we stifle academic freedom, we obscure truth and diminish learning at every level.
Nebraska young people
To John Grinvalds (Midlands Voices, July 24): Nebraska does not need to retain biased, hate-filled young college graduates who have been indoctrinated with far-leftist ideas and taught disrespect. Nebraska needs to retain bright young brains who want to work, climb the ladder to success and be involved in Nebraska's conservative "political culture."
Gov. Ricketts has fulfilled his position as a conservative just as expected by those who elected him. He has done a good job and deserves to be praised and thanked.
Jane Krogh, South Sioux City, Neb.
Brain drain
I felt I had to respond to John Grinvald's Midlands Voices essay, "Nebraska's political culture spurs brain drain." I write as the parent of two children who had an excellent education at the University of Nebraska both undergrad and graduate; both had good jobs in Nebraska. The reason they both left was, sadly, Nebraska winters. Cold and snow. I might add that both are firm Democrats. One went to Florida and the other, Texas. Not Democratic territory as yet.
Claire Spillman, Bellevue
Afghanistan exit
With regard to Sen. Ben Sasse's opinion piece on the Opinion page of the July 21 World-Herald, I totally reject his assertion that, after 20 years, the U.S. should not be withdrawing troops from Afghanistan. The question must be asked: when is enough enough?
As with the Vietnam fiasco. policy makers and presidents should be aware of the immense obscenity and pointlessness of prosecuting wars of one or two decades, with the sickening effusion of blood and vain expenditure of treasure for the sake of defending or building backward nations that are apparently incapable of defending themselves.
As for Afghanistan, the term "nation state" is a glaring misnomer. Afghanistan is an amorphous mass of tribes, ancient customs and ancient hatreds; there really is no "nation" for our armed forces to "build." Welcome home, brave troops. We may need you around here before much longer.
Carbon pricing
More record-setting or costly weather events continue to occur whether at the local, national, continental or world news level. We continue to get messages that our climate is changing in ways that are more severe and more costly in dollars and human suffering. The latest storm brought 96 mph winds to Omaha and surrounding communities, knocking out power for 188,000 people.
A heat wave recently moved through Oregon and Washington to Canada, giving them record temperatures in the 100s. As temperatures rise higher, the chances for fires go up, as the town of Lytton in Canada found out after a 121-degree day.
Now the National Oceanic and Atmospheric Administration (NOAA) reports that last month was the warmest June on record for the whole U.S.
The messages are here that weather events are changing for the worst. One helpful solution is to tell our congressional representatives to pass the Energy Innovation and Carbon Dividend Act. This law puts a price on carbon and pays a dividend to families to help pay for higher energy costs. Putting a price on carbon uses a market approach to get us moving to a climate solution.
Steven Hultman, Crescent, Iowa