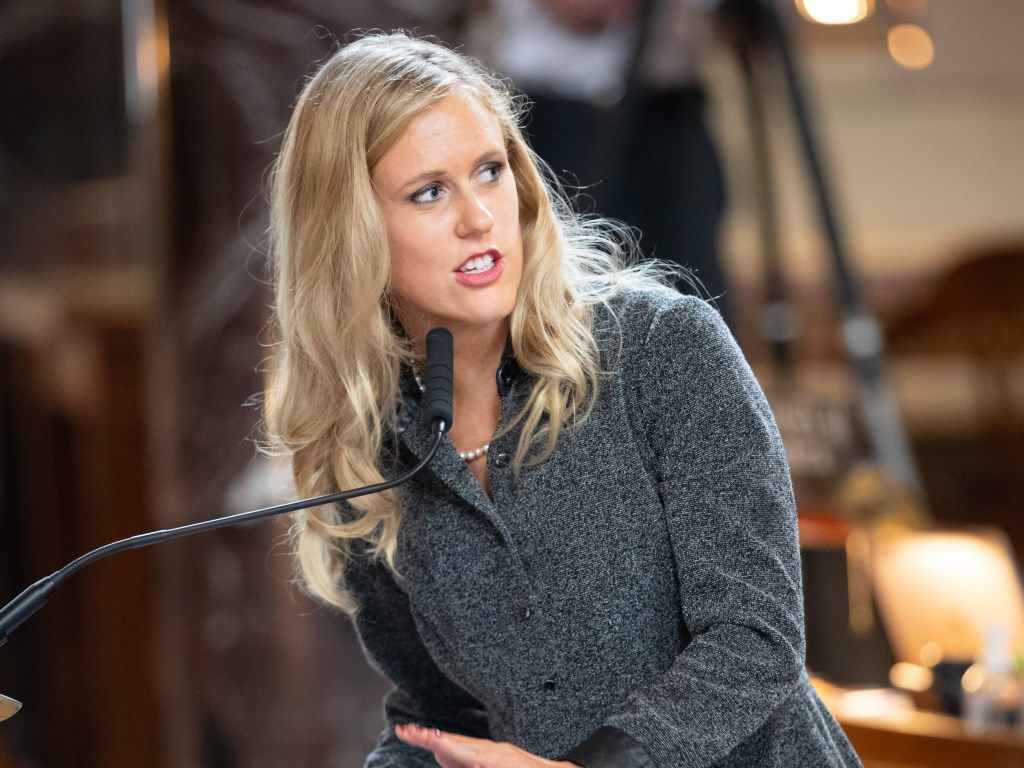 Shameful neglect
This comment refers to the legislative roundup reported on by the World-Herald on 20 May. LB 376 would have provided for services aiding severely disabled Nebraska children. Full consideration of the bill was blocked by filibuster. According to the World-Herald report, lawmakers indicated the $11.6 million, two-year cost of LB 376 "wasn't among the state's top priorities" and Nebraska "already spends $ 167 million on services for people with developmental disabilities."
I guess both of these statements are true. But I have to wonder, when the Legislature is so keen to cut taxes, including property taxes, and falls over itself giving tax breaks to corporations who "promise" to create Nebraska jobs, not to mention any number of the Legislature's questionable spending decisions, what does it take to be a "priority"? Isn't the health and well-being of our most vulnerable citizens a "priority"?
The Legislature could not even consider LB 376 on its merits? For shame, really; for shame.
Harm to these families
Shame on State Sen. Julie Slama, Gov. Pete Ricketts and the Nebraska Legislature. You have just denied 850 adults with developmental disabilities a place to live independent from their parents when they turn 21 and no longer receive services from schools. You have denied 850 families of young children with developmental disabilities desperately needed respite care so they can go to a movie or a concert or even the grocery store without taking along a person who may be in a wheelchair or one with behavioral issues that make it impossible to attend public events.
You have denied 850 adults with developmental disabilities a place in a workshop where they can spend their days performing useful tasks. You have denied 850 adults with developmental disabilities job training and job coaching so they can become gainfully employed. You have denied one person in these 850 families the opportunity for a job or a career, because there is no one to care for their child while they work. And you have denied 850 families the peace of mind that comes with knowing that, after they die, there will be a place for their beloved children to live and be cared for.
Thank God, we have saved Nebraska the worry that Warren Buffett will scam the system to get free services paid for by Medicaid.
GOP decay
Thank you, Congressmen Bacon and Fortenberry, for voting for the House bill to initiate a Jan. 6 commission. Why a thank you is necessary for doing the logical, necessary and right thing would normally seem confusing. But these are confusing times in the Republican Party.
GOP leadership is stubbornly opposed to pursuing or disseminating the truth. The party leaders in both chambers, Rep. McCarthy and Sen. McConnell, who both eviscerated the former president shortly after the U.S. Capitol insurrection for his part in the rioting, have now reversed themselves for political purposes, chiefly to save themselves and the party from embarrassment.
But this is not a political matter. It is critically important for democracy's sake to hold those responsible accountable to prevent future insurgence. Tolerating any attempts to once again revise history is unacceptable, especially when this grievance has been witnessed by the entire country. Former President Trump has already targeted the congressmen who dared seek the truth, again uncannily expecting his followers to believe him instead of their own eyes.
It will be interesting to see how Nebraska Republican voters respond in 2022. The decay inside of the Republican Party is emitting an unpalatable stench. Party leaders need to show some courage and start telling the truth.
Right vote
While I agree with Ms. Ohlmann's distain for the power-hungry leaders of the House and Senate Republicans (May 22 Pulse), I feel we should praise the principled representation of her Congressman Fortenberry and my Congressman Bacon, both righteous Nebraska Republicans who voted for a congressional investigation of the Jan. 6 invasion of our Capitol. I hope our senators will represent us equally ethically in the Senate.
ID, COVID, privacy
In response to Duane Bier (Pulse on May 21) about the honor system: Since there are no voter identification cards needed at the time of voting, then there is no need for a vaccination passport.
My health record(s) is of no concern to you.
Heavy tax burden
This year I spent more time than ever watching and listening to our state senators debate bills, hoping for a bill that would significantly reduce my real estate taxes. I heard several statements that were interesting, but one got to the root cause of the problem with real estate taxes for farmers: "Which farmers are we talking about?" Exactly.
Real estate taxes are so unfair, it doesn't matter if you make $50 or $10,000 an acre or farm 120 (like me) or 20,000 acres — you own it, by God, so you pay it. The dry land (like mine) and irrigated land are valued almost the same and taxed the same. So, has anyone done any studies? Can the small dry land farmer with a full-time job in town survive this unfair tax burden? What percent of the farm income per acre is the local government taking? What is even the earning potential?
In 2012 when the price of corn hit record highs, I didn't sell a bushel. You can't sell what you didn't grow because of lack of rain that year and no other irrigated ground to offset the loss.
I believe it's time we the people get the signatures and get something on the ballot, like we did with gambling, to significantly reduce this unfair tax burden!
Eugene Finecy, Richland, Neb.
Police, justice, statistics
I felt I really needed to respond to the May 13 column by former FBI Agent Waysan Dun.
Dun wrote that the media focus on the struggles of people of color killed by police has "created a distorted view of law enforcement that needs tempering and factual balance."
Dun wrote that the vast majority of these killings involve criminal activity, and Blacks were killed at a higher rate than Whites because "rates of crime and offending per capita are commensurately higher for Blacks than Whites." Not only that, but the person who died was resisting police and should have respectfully complied with police to not "escalate things."
Here's my distorted view from Dun's own statistics: In 2018 there were 61.5 million police encounters; 42.4 million Whites, 6.8 million Blacks, 8 million Hispanics and 4.3 million others. These encounters resulted in 162 law enforcement deaths and 1,144 civilian deaths. Of the civilian deaths, 498 were White, 263 were Black and 383 were Hispanics and others.
Thus the number of citizens killed by police per million encounters was 11.7 Whites, 38.6 Blacks and 31 Hispanics and others. In all police encounters, dealing with even minor crimes or no crime at all, if the civilian was Black or Brown they were about three times as likely to end up dead as if they were White.
I'm afraid my view is still distorted and unbalanced. Three times as likely to die at the hands of police, Mr. Dun? Join in and demand justice for victims of crimes committed by anyone, even those with a badge. That's how we regain trust in policing.
Jim Boucher, Valley, Neb.
The truth matters
The strikingly historical Midlands Voices piece written by Naser Z. Alsharif ("Middle East deserves peace with justice," May 18) captured what believers in equal rights for all human beings know to be true about the so-called "Israel/Palestine conflict" that is now in its 74th year.
The Zionist State of Israel has since its inception wanted all the land of Palestine without any of its indigenous Palestinian people.
That was not the intention of the United Nation's Resolution 181 in 1947. Please go back and read it. Also ask what country in the world would willingly vote "yes" to having their land partitioned into two unequal states with the indigenous people's section the smaller of the two? Ask why Israel, frequently praised as the only democracy in the Middle East with the most moral army in the world, has never declared its borders? Ask why it consistently breaks international law and the Fourth Geneva Convention without being condemned by the United States? Why when Israel's official records of the 1948 and 1967 wars were finally opened to its own historians in the late 1990s, did those historians become disrespected by their country because they wrote the truth of the original genocide of the Palestinians and the horrors of the sieges on Gaza, a virtual outdoor prison populated by the refugees of those two wars and their children?
Thankfully, international groups such as Jewish Voice for Peace are growing rapidly, and as Naser mentioned, Israel's own leading human rights NGO, B'Tselem, has "detailed the legal analysis of the apartheid charge and persecution."
Misleading claim
After reading Mary Ruth Stegman's opinion (May 21 Pulse) on bishops and politics, I merely want to comment on the issue of women's health care. Our current administration attempts to convince us that abortion is an advantageous and safe alternative to unwanted pregnancies, thus leading us to believe it is a prime inclusion to health care for women. Unfortunately it is delusive and hideous. It is the only "women's" medical procedure where one comes out dead and the other scarred.
Ann Kudron, Columbus, Neb.