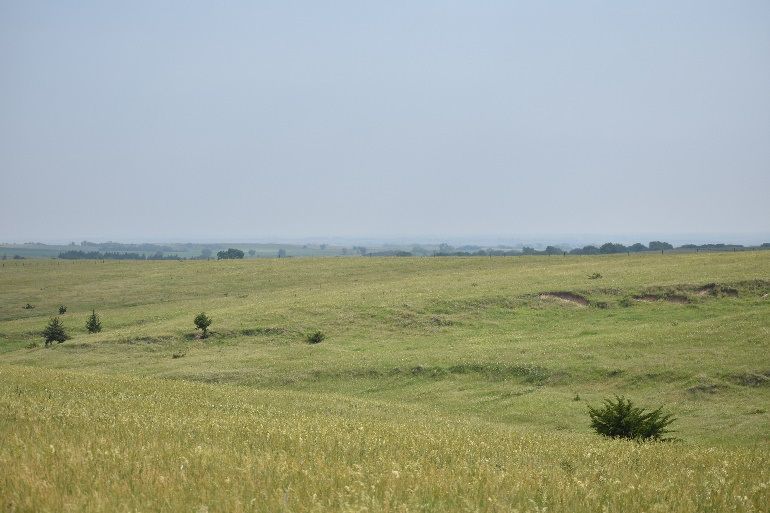 Conservation vital
Conservation has never been a partisan issue, so why is Gov. Ricketts stirring up trouble about soil and water conservation? Does he think he can tell a lie often enough that folks will believe it? Doesn't he understand that climate change is impacting our state?
Why would farmers support him? Shouldn't he be working on property tax relief? Indeed, why would business people support him? Didn't his family sell Ameritrade to a Texas company?
Ordinary people — not wealth managers — need help. President Biden's conservation plans will help farmers and ranchers who choose to use them. Our governor is working to impede President Biden's climate change plan, but has no plan of his own. Is that leadership?
Big Mac businesses
I am informing you of the hard times that has falling on small business at Lake McConaughy. When Nebraska Game and Parks decided to do the big plan on the lake, they did not think about the support businesses that serve all the people that come to the lake. The problem is no people, no business for us. By cutting the population in half they also cut our business in half. I have spoken to Mr. Swanson from Game and Parks and was told this will all work out in time. The thing that he does not understand is, we as business make our money in the summer. We cannot afford to wait till they figure out what they are doing at the lake.
Business owners around the lake feel we are helpless.
Christina Carson, Lewellen, Neb.
Artistic talent
I read with sorrow today the obituary for Gene Roncka, a great artist that we've been blessed to have in Nebraska.
We've enjoyed the many paintings by Mr. Roncka that we've seen over the years. This great talent will be missed!
A bad idea
Today I was informed of Rep. Jeff Fortenberry's intent to ask the American people to pay $22 billion to support his views on abortions. Mr. Fortenberry is proposing a bill to make each human fetus eligible for the $3,600 child tax credit. He gives no price tag to associated federal grants for the advancement of maternal housing, job training and other educational opportunities.
I am heartened that Rep. Fortenberry is finally admitting to the reality of poverty which draws some people to the need for abortion. His response is however, pitiful. Anyone who has born the costs of raising a child knows that a one-time tax credit isn't even a small drop in a bucket of the cost to supporting a child through life. A tax credit doesn't help a single mother working on minimum wage, paying for shelter, food, transportation, child care, and attempting any chance of personal education. In the case of poverty, is a tax credit even a factor?
Given the $22 billion addition to the national debt, associated federal grants and housing support funding, I find it hard to believe that Rep. Fortenberry would vote to approve this bill if it didn't have his name attached. I don't know if Rep. Fortenberry truly believes this bill has a chance of becoming law, or if he is just grandstanding? Either way he needs to stop.
Repeat ahead?
Now that Dr. Tom's boy is the new A.D. at UNL, will he get rid of a successful wrestling team like he did at UNO?