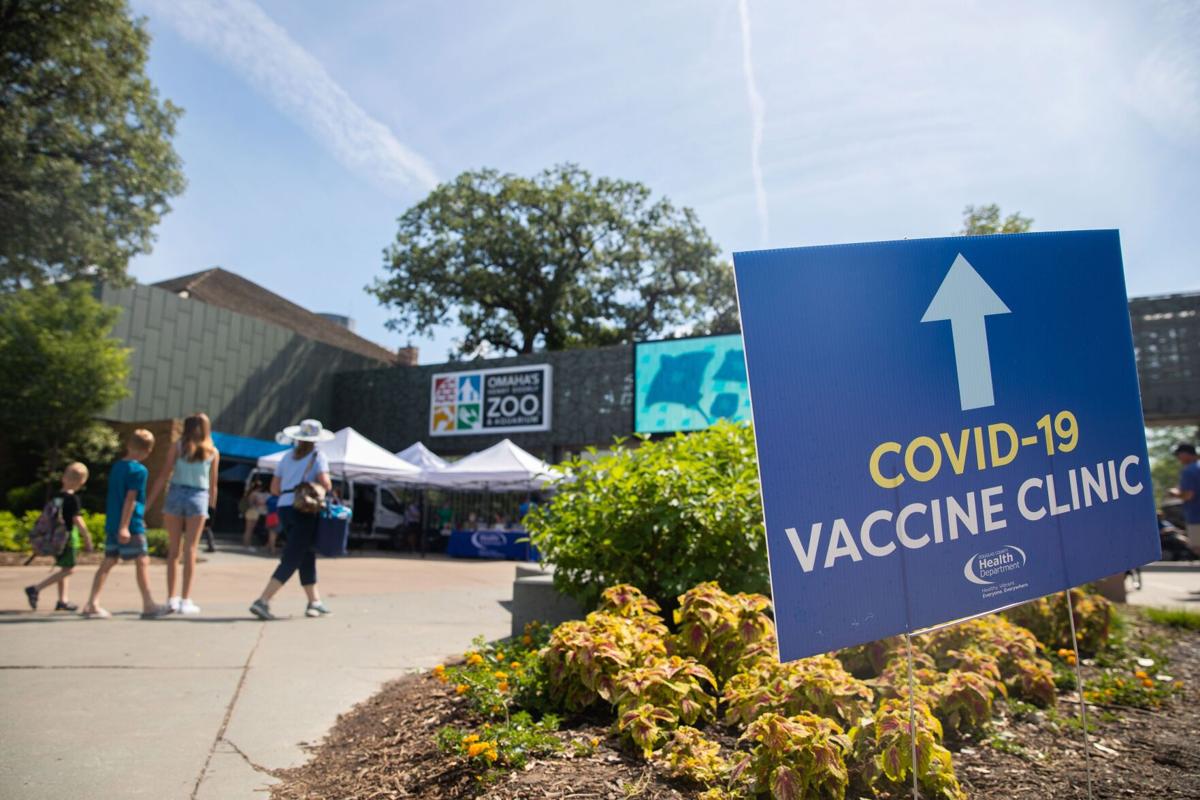 Freedom's price tag
The average cost of COVID-19 hospitalization in 2020 ran about $42,200 per patient. Will the unvaccinated be asked to bear more of the cost of treatment in terms of insurance and health care premiums? Premiums are based on risk. Non-vaccinated are at a higher risk, so higher premium.
How about a wellness incentive for those that do get vaccinated? Lower rates for those vaccinated. Insurers and companies offer discounts for things like trying to lose weight or stop smoking. Freedom to get vaccinated could also have a discount. Freedom has its rewards also.
Insanity, public health
The insanity of the opposition to face masks baffles me. Gov. Ricketts denies mask mandates for ... economics? Personal freedom? The health director for Douglas County asks for masks indoors to be safe. Why not follow the medical people? The archbishop also recommends optional masks in schools even though the rise of cases is pretty astounding. The parishes follow the recommendation of the archbishop and are swayed by parents who wave the flag of personal liberty in spite of a potential danger to students under 12 who can't get vaccinated.
It's not hard to wear a mask. The students did it last year and there were few if any problems with the students. It's the parents and our so-called leaders who substitute weak standards for safety.
What if the medical world is right? If they're wrong, all that's happened is people wear masks. If they are right, people, including young people who are at risk, might be saved.
My mind is boggled by the insensitivity and logic of so many Americans.
Decent wage needed
So, it seems President Biden's edict that nursing homes must ensure their workers are vaccinated against COVID-19 is causing a struggle within the industry. They are now challenged with requiring these workers to get shots — as they should — without driving them to better paying jobs elsewhere.
The problem is, because nursing home aides are paid only minimum wage, what will keep them from jumping ship and seeking higher-paying jobs in retail like Target or Starbucks? The fix seems fairly simple — pay them a decent wage and show them they are needed. These dedicated workers, if properly compensated, may just want to stay put and continue caring for our most vulnerable loved ones, friends and family members.
Joyce Kurtz, Springfield, Neb.
Pfizer vaccine
The Pfizer COVID-19 vaccine has been given the official FDA seal of approval. Yet, some people who have received vaccine jabs are still coming down with COVID, and they continue to make the claim it's safe and effective?
But, all the while Pfizer still has immunity from any legal accountability for any adverse effects of their jabs. Hmmmmmm!
Klaus P. Lindner, La Vista
Masks, litter
Since the pandemic last year, I noticed a lot of used masks on the ground, in parking lots and on sidewalks — basically everywhere. As a walker, I don't like to carry things if I don't have to. Masks may be a hassle to hold when you leave the place you wore it, but throwing it down is littering. The ground doesn't have COVID and doesn't need a mask. Maybe the "groundswell" toss them properly!
Biden disaster
President Joe Biden should be held accountable for the disaster that he has caused in Afghanistan. Only a completely incompetent leader would withdraw the American military before evacuating American and friendly Afghan civilians. Unfortunately many innocent civilians will now die at the hands of the Taliban thanks to our president.
It truly is a scary thought that this man is the commander-in-chief of our armed forces.
Lou Totilas, Kimballton, Iowa
Wrong prediction
On March 3, 2020, Chuck Hagel proudly announced his support for the presidency of Joe Biden. Mr. Hagel went on to state, "I think Joe Biden, for this time in our country, with the challenges that we have, I think he's the right person."
Given his vote for Joe Biden as president of the United States, Mr. Hagel must now also acknowledge that he is part owner of the humanitarian disaster unfolding in Afghanistan at this very moment.
Crucial workers
The COVID-19 pandemic has punctuated the crisis in care in this country, but for people with disabilities and their families, this crisis was decades in the making. Pre-pandemic there was a nationwide shortage of direct care workers, those who support people with disabilities in their homes and communities. For people with disabilities, those direct care workers make all the difference between a life in the community, and a life without opportunity.
But their wages on average are less than $12/hour, and there is more than 50% turnover annually, making it difficult to provide continuity in services, and threatening the quality of care.
This important workforce, disproportionately women of color, does critical tasks to support people with disabilities to engage with their community, work, and be healthy. Direct care workers do everything from helping with personal hygiene to supporting employment, and yet their value is not reflected in wages. A raise is long overdue.
We need Sens. Deb Fischer and Ben Sasse and Congressmen Jeff Fortenberry, Don Bacon and Adrian Smith to support the Better Care Better Jobs Act that includes the $400 billion investment in the Medicaid HCBS system to create more direct care jobs to meet the growing need and increase wages for the current workforce. Without this investment, this critical workforce and people with disabilities lose.
Michelle Johnson, Lincoln executive director, The Arc of Lincoln