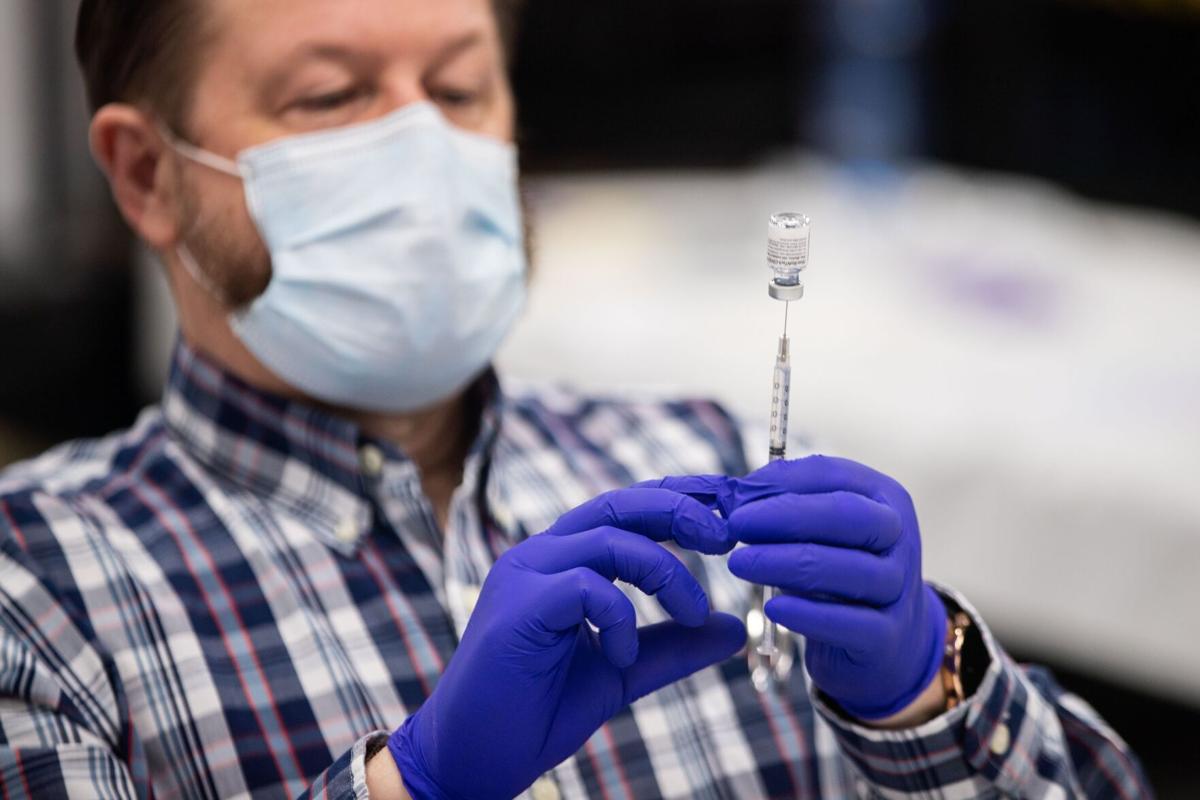 Get a grip, America
Who are we kidding? So six women of almost 7 million Americans who have received the Johnson & Johnson COVID-19 vaccine have had clotting problems. Have any of those six people died? How many Americans have died of COVID-19? How many have died of gunshot wounds?
Why are we panicking over six people with clotting problems and ignoring the fact that we are killing each other with guns, with misguided police officers, with high-powered rifles, with 100-plus mph speeds on the interstate and so much more?
Ricketts pro-life?
Republican Gov. Ricketts has again proven his innate ability to raise hypocrisy to a high art form. He proclaims that Nebraska is a "pro-life" state yet when children need help after they come into the world, Ricketts is AWOL. Lately, he has chosen to refuse to aid migrant children on the southern border, calling the Biden policy to help these children, "failed."
Rickett's excuse is he wants to help the children of Nebraska. Really? This is the same governor who refused CARES money to low-income students for pay past due lunch charges in public schools. Ricketts was the only governor in the United States to do this. He put abused children taken from their families in Douglas and Sarpy county at further risk by awarding a HHS contract to St. Francis, a failed low bidder who continues to hold the state hostage for additional funds, and is under further investigation from the Legislature.
Pro-life? Only when it is politically expedient. Once born, you are on your own, especially if you come from a poor, family of color. Hypocrisy is alive and well, nourished by Pete Ricketts.
Respect is earned
On Wednesday, April 14, the Omaha World Herald and Lincoln Journal Star gave their joint opinion in an editorial saying the governor is wrong in not giving news credentials to the "NOISE" organization for his news conferences. The OWH went on to headline their article "News site deserves respect." I have always believed that respect is something that is not deserved or a right or a privilege. Respect is something that is earned.
All news articles need to be questioned, especially with all of the fake news going around today. If you have read the NOISE, you will notice four or five real news articles, but you will also notice three to four biased/slanted news articles as they promote their agenda and their ideals.
If you follow the OWH's logic on who should credentialed, then everyone on Facebook with two likes should be a "respected" media outlet. The Nebraska Media Association will really be busy giving membership to everyone, whether they "deserve" it or not.
If NOISE wants to be a credited news outlet, then let them work for it and earn it.
Science proves it
In her April 13 letter, Lynne Frees asks in reference to school-based interventions, "Liberals try to make a connection between this type of curriculum and a reduction in SIDs (sic), suicides and bullying. When have any of these connections been proven?"
In answer: Many times, in some cases going back many years. There is a robust scientific literature showing that all three of these scourges can be reduced by properly designed curricular interventions. I have supplied references which I doubt The OWH has space to print, but I will be happy to place them in the comments section when this is placed online.
Science does not have, as Paul Krugman wrote, "a liberal bias." It is, rather, a way to cut though the tangle of political bias to get to the truth.
Philosophical diversity
Commissioner Blomstedt and State Board of Education elected leaders need to understand that parental involvement has been noticeably missing in the development of the health education standards. This lack of deference to the parents of Nebraska has been a cause of great concern, frequently commented on by those who attended the April State Board of Education meeting, and to those I continue to regularly encounter, both in person and via technology.
There is no parent representative, no one specifically named as a parent representative, who is currently serving on the advisory committee for the standards. Where is the so-favored diversity and inclusiveness? Are there any members of the advisory committee who differ in their approach to teaching children comprehensive sex education and critical race theory? Are there any advocates for Sexual Risk Avoidance education? How can you promote diversity and inclusion as a standard if you fail to follow it yourselves in the development of the health education standards?
Please right this wrong, and help allay the concerns that many Nebraskans have already begun expressing. Before the advisory and writing groups gather again to work on the first draft, add some parents from across the state to the advisory group, especially those who might have differing ideas, experiences and educational philosophies.
Maris Bentley, Plattsmouth