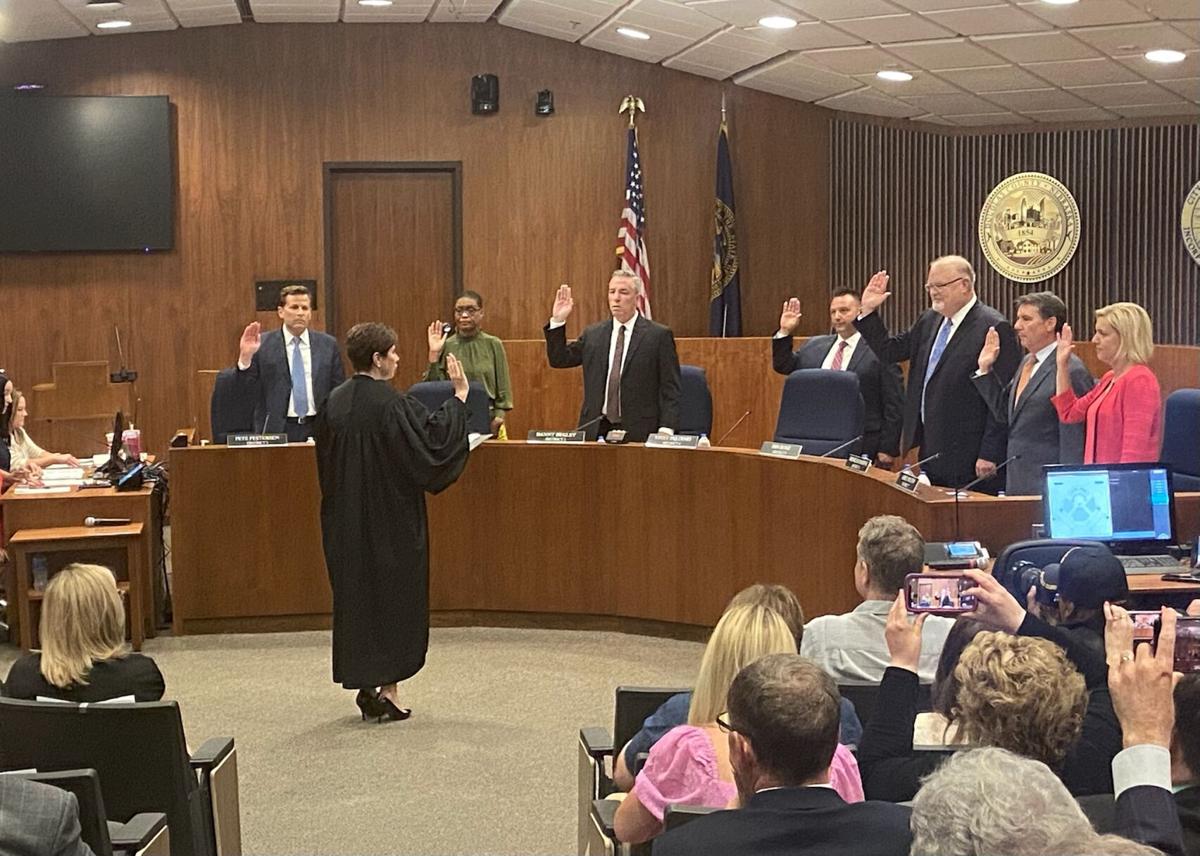 Great decisions
This week during the 2 p.m. meeting on Tuesday at City Hall, the Omaha City Council made some noteworthy accomplishments. With the help of city staff and feedback from the public, they made public bike trails more like our streets. Through a slight change in the rules of order, they took a baby step toward allowing individuals to speak at a public hearing without first announcing their home address to the world.
Then — and without changing the budget — they authorized the Omaha Police Department to hire a mental health coordinator, a mental health crisis team lead, and four mental health crisis co-responders "to ensure that the citizens of Omaha and responding OPD officers have a dedicated team of leaders, advocates, and liaisons." (Wow! Do other cities do that?!)
Perhaps most importantly, when an agenda item generated some passionate public testimony and heated debate, council ultimately voted to lay it over for two weeks and reassess the situation. Good work.
Afghan realities
Trudy Rubin's recent column is obscenely misguided. Her assertion that Afghan military morale is eroding because our troops are leaving is simply wrong in terms of causality. Military morale is usually defined as willingness to attack the mission and fulfill its requirements. So if the Afghans are tasked with holding an area, running away at the first sign of the Taliban hardly qualifies as mission ready. This is evidenced by the rapid pace of increasing Taliban territorial control.
Rubin ignores one profound point. Afghanistan is not a nation. It is at best a tribal federation. Afghans will fight for tribe, not some mythical nation. All our blood and treasure has not, and could not, create a battle-ready Afghan national army. We would have been far better off to have equipped the tribes with weapons to defend themselves from the Taliban.
Finally, on a purely human note: Rubin speaks very casually of leaving 3,000 troops in country. Would she be willing to send a daughter, son, niece or nephew to be one of those 3,000?
Will pay it forward
There are so many letters of complaint written these days, that we would like to inject something good to counteract them.
On Saturday, July 10, we were on our way to Mahoney State Park to a memorial service and we developed a flat tire. Before I could even get my phone out to call AAA, a wonderful couple drove up and offered assistance. I would like to give a shout out and thank you to Greg Bowden from Gretna, who changed the tire and sent us on our way. Unfortunately we missed the memorial service but were able to get our tire fixed.
Since Mr. Bowden would not take any money or share his address or phone number, this is the only way we have of thanking him.
We hope to pay this good deed forward in his honor.
Arnold (Tuffy) and Helen Epstein, Omaha
Race, exploitation
I am a born and raised Nebraskan, and I find it offensive that our current governor and some of the gubernatorial candidates are opposing critical race theory.
I have the privilege to work remotely for an organization where I have racially diverse colleagues scattered across the country — from the beaches of California to the mountains of Colorado to just outside Washington, D.C. and down to Appalachia. This provides insight into different lived experiences — based in both economic and race. For example, one of my colleagues and I each have a son the same age. I have never had to worry if my son will come home alive because of the color of his skin.
The thing about white supremacy is that it was never intended that all white people would be supreme, only certain white people. Critical race theory can help us explore where the systems and institutions have upheld inequity, both racial and economic, and if we could achieve racial equity, we would achieve equity for all. That's what the white supremacist class wants to keep under wraps. They fear that if you learn how racist structures actually make it hard for everyone, then we might expect more and they will no longer be able to have their foot on our proverbial, or in some cases their actual, necks.
Traci Bruckner, Wayne, Neb.
Today I was informed of Rep. Jeff Fortenberry's intent to ask the American people to pay $22 billion to support his views on abortions. Mr. Fortenberry is proposing a bill to make each human fetus eligible for the $3,600 child tax credit. He gives no price tag to associated federal grants for the advancement of maternal housing, job training and other educational opportunities.
I am heartened that Rep. Fortenberry is finally admitting to the reality of poverty which draws some people to the need for abortion. His response is however, pitiful. Anyone who has born the costs of raising a child knows that a one-time tax credit isn't even a small drop in a bucket of the cost to supporting a child through life. A tax credit doesn't help a single mother working on minimum wage, paying for shelter, food, transportation, child care, and attempting any chance of personal education. In the case of poverty, is a tax credit even a factor?
Given the $22 billion addition to the national debt, associated federal grants and housing support funding, I find it hard to believe that Rep. Fortenberry would vote to approve this bill if it didn't have his name attached. I don't know if Rep. Fortenberry truly believes this bill has a chance of becoming law, or if he is just grandstanding? Either way he needs to stop.
Most of the arguments I hear against voter ID and other voting laws sound racist to me. The July 2 Los Angeles Times news article made the argument that the law in Arizona, making it illegal for anyone other than your immediate family or postal worker to deliver an absentee ballot, is racist toward Native Americans. To me, it sounds like the writer is making the assumption that Native Americans are inferior in that they cannot deliver absentee ballots without political activists going door to door collecting ballots for them. It also distracts from a real concern that a political activist collecting ballots may "lose" some ballots on the way to the polls. This is wrong and a poor argument.