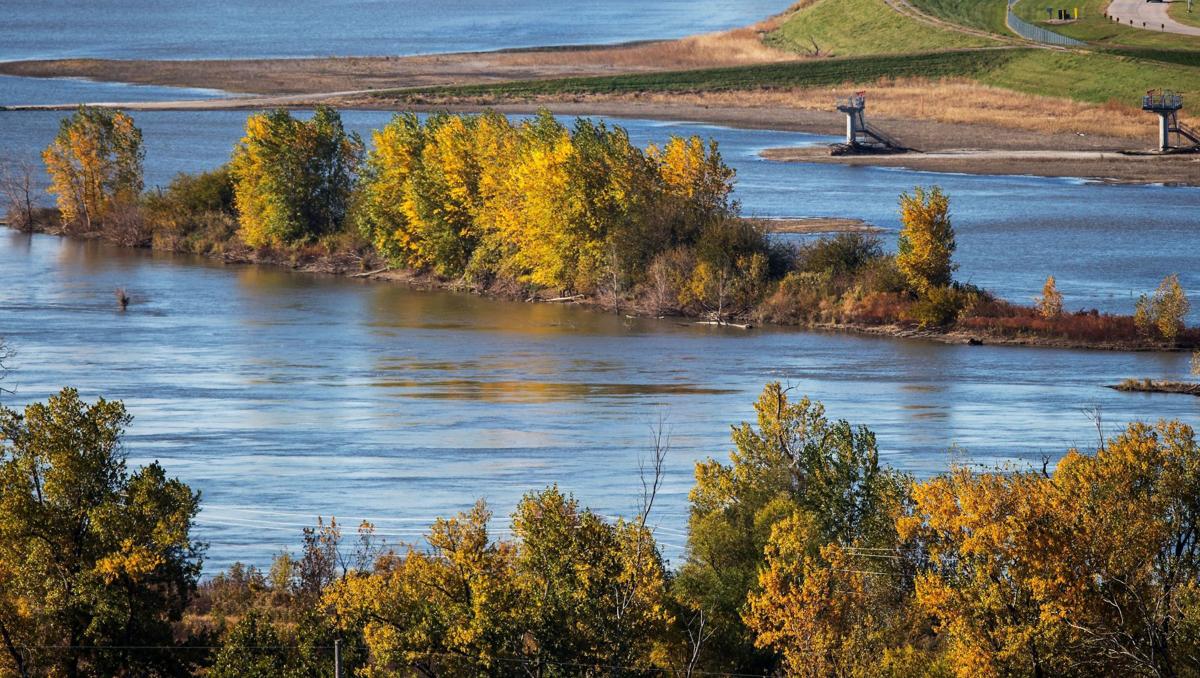 Flood-control benefit
Each year along the Missouri River, anxiety can be high as winter turns to spring. High-water events year after year result in the loss of homes, businesses and cropland. That's why in 2019 after the devastation of the flood season, we chose a different path forward in Atchison County, Missouri, when the water receded.
The levee district board and landowners agreed that a new strategy was needed to protect the community from the continued devastation of repetitive flooding. We agreed that a levee setback — providing more space inland for the water to move — was the best path forward.
Large-scale levee setbacks provide many benefits in addition to reducing flood risk up and down the river. They reduce levee operation and maintenance cost, improve water quality and create fish and wildlife habitat. It's never easy to give up land, but after looking at the facts, I came to the realization that the destruction caused by the 2019 flood didn't allow us to keep doing the same thing again and again.
We moved this project forward, partnering with the Missouri River Recovery Program and utilizing the emergency floodplain easement program offered by the Natural Resources Conservation Service, along with state departments and the convening power of the Nature Conservancy.
As we enter the spring season, I am relieved to know that this project will protect the cropland and community I am so proud to call home.
Max Peeler, Rock Port, Missouri
Korean community
The murders of six Korean women in Georgia and the aftermath require an acknowledgement by our society of the tremendous patriotism that our American-Korean community exhibits on a daily basis. The Koreans that have come here, and those born here, have instilled in their children what American values are and how to live them.
At a time when America's values are being assailed from within, you will find no greater group who appreciates and demonstrates their love of America than the Korean community in Omaha. They know too well what America stands for, and show their gratitude for the loss of American lives in order that Korea may become a worldwide economic and democratic force.
America is a better nation with these patriots among us.
president, Korean War Veteran's Assn.
Forgiveness
The March 16 Public Pulse referred to forgiveness in two separate entries.
I'm hesitant to write about Simon's comments on forgiveness in the Rauch family tragedy, but it seems Steven Rauch has chosen to make that aspect public.
Forgiveness of the Muskogee, Oklahoma, police for killing Farrah Rauch seems inappropriate. Based on limited details I have seen, the police did nothing wrong. Officers were obligated to use lethal force because of the child's actions. Empathy for these officers would be good, but I doubt any would seek or accept forgiveness for an action they must now live with. Including this forgiveness in her funeral also seems inappropriate. A funeral is a celebration of life. Hopefully she had many events in her short life that were celebrated. May she rest in peace.
Anthony Schieffer, Columbus, Neb.
Marijuana helped her
I was born and raised in Nebraska, and I love my home state. I am a retired educator. I'm not a user of marijuana. I never liked it myself. However, I am a proponent for medical marijuana.
When my mother was suffering through chemotherapy, she was miserable. She continued working the job she loved as best she could. However, the treatment was so debilitating that finding any joy in life was nearly impossible. My brother and his family were caring for her. I flew home from California to help out. Also, I brought a THC-infused chocolate bar. I explained what I had brought. Being a law-abiding citizen, she understood it could be therapeutic but said no. On one particularly horrible day, she relented.
I could sneak it into something, but only a small piece. I gave her a tiny piece in a shake. Soon, she was asking about food. She was more engaged in conversation. She suspected I had put it in her shake and kiddingly claimed it had no effect on her. For the next several days, she had a small piece in her shakes. She ate better. Her mood was improved. She had more energy. It got her through those last few rounds of chemo.
Medical marijuana can ease the pain and side effects of so many illnesses and medications. There is no doubt about that. Nebraska needs to ignore the inhumane hysteria Gov. Ricketts is promoting. Nebraskans are better than that.
Kevin Tierney, Claremont, Calif.
Win-win for Nebraska
I would like to applaud The World-Herald for its editorial regarding the legalization of marijuana. That our governor, with his blinders on, cannot see the potential economic impact of the legalization and taxation of this commodity is baffling to me. To continue to say that it is dangerous is a moot point, as other legal products, tobacco and alcohol, are also considered dangerous.
The people who do not smoke or otherwise use marijuana now are unlikely to rush out and start to use it. The people who use it now, other than in the places where it has been legalized, have to acquire it through the black market. It is what is commonly called a win-win situation. The governor continues to sing the song of property tax relief. Well, sir, legalize marijuana in the state of Nebraska and you will get your wish.
Welcome help
My wife had a health issue while dining out this evening. Many thanks to all those who helped, especially the Omaha Fire paramedics, Chuck (owner of Jerico's restaurant, where we were eating), his servers and the doctor seated next to our table, who was a calming influence. Thanks again to everyone for making it a little less stressful.