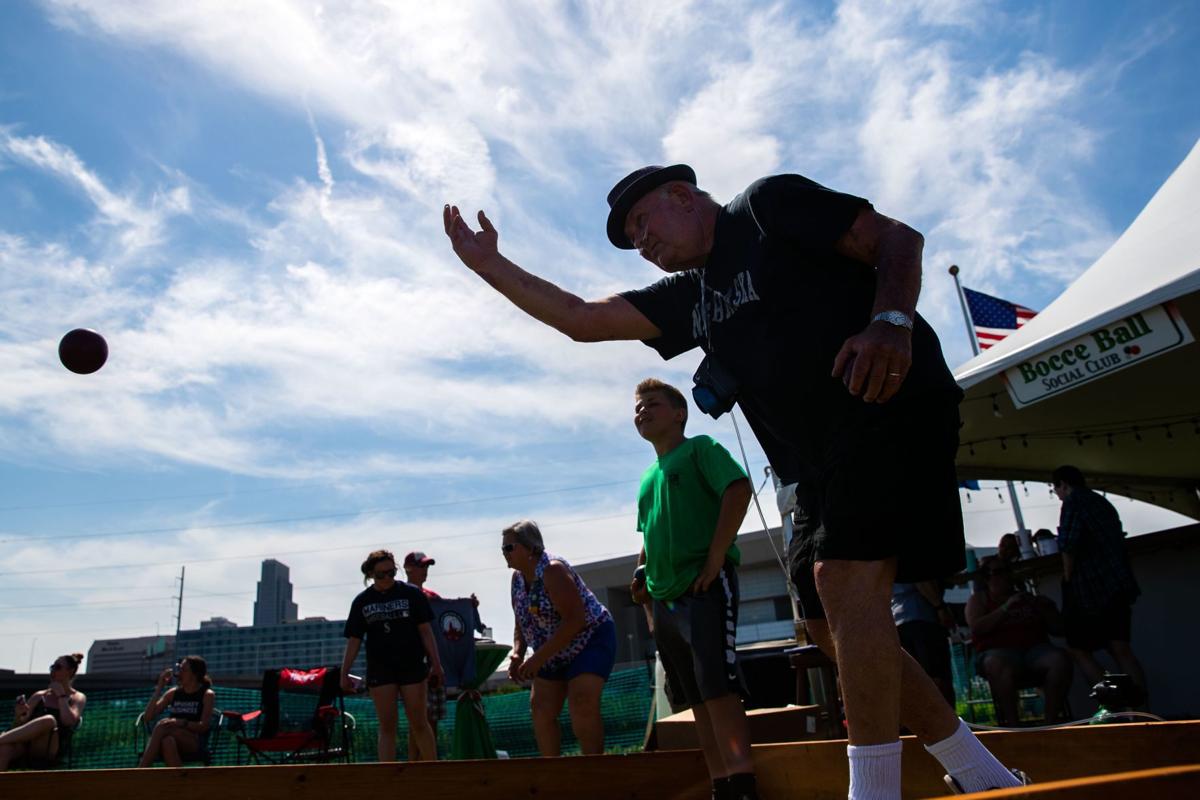 Great heritage groups
This has been another good year for continued support of Italian heritage in the Omaha community. The American Italian Heritage Society, Order, Sons and Daughters of Italy in America Grand Lodge of Nebraska, and the Santa Lucia Festival Committee benefit from civic involvement with gratifying success.
A new organization, the Sicula Italia Foundation, organized this year to not only concert, complement and reinforce existing missions of "The Big Three," but primarily to "strengthen the longstanding bonds between Omaha, Nebraska and Carlentini, Sicily through technology, citizen and youth exchanges, cultural events, education and travel opportunities."
Together, these four outstanding organizations endure to "honor" the ancestors, remembering the old ways blending with the new, sharing pride as Italian Americans during October Italian Heritage Month and all yearlong.
Grazie Mille Molto, Omaha and to the news media, its people, our way of life, the perseverance of Omaha as a world-class city, and one of the best places to raise a famiglia.
You all make me feel very blessed, honored and proud. Keep up the good work! Amen.
Dangerous Democrats
I totally agree with Rick VanRoy (Oct. 2 Pulse letter, "Biden Failures"), but I ask Rick one question, what more can be said that hasn't already? Joe Biden is not only a failure — a complete incompetent is a more appropriate adjective. Furthermore, his vice president, speaker of the House, and senate majority leader are cut out of the same cloth. Whom do we turn to?
You're correct in your analogy, Rick; our God-given freedoms are slowly being taken from the citizens of this country. Ten months of a Democratic radical agenda and the word "insanity" is putting it mildly. Loss of jobs, loss of energy independence, higher cost of fuel, food and raw materials along with projected rises of taxes, spending and inflation: "Mortal sin" takes on a new meaning.
Let's take a long look in our own backyard. Nebraska's "good time" law has taken another innocent life just recently. A senseless murder. A family torn apart. I have written in opposition to this law, but who listens? "Insanity," Rick?
I hate to wish my remaining years away, but November 2022 can't get here fast enough.
Sound ideas
Tom Hoegemeyer's essay (Midlands Voices, Oct. 2) envisioning a bold new kind of agriculture was filled with exciting insights. It is true that there are wonderful benefits to be had from healthy soils practices (better food, better resiliency in the face of extreme weather, cleaner water, and sequestration of a significant amount of carbon in the soil).
Besides the work of the Unicameral's Healthy Soils Task Force, we also have a bill making its way through Congress. The Growing Climate Solutions Act has been passed in the Senate, with the support of Sen. Deb Fischer. In the House its companion bill has been cosponsored by Congressmen Bacon and Fortenberry. The legislation assists farmers in using existing carbon markets to promote healthy soils practices.
Solutions like this could be included along with the other climate measures in the budget reconciliation bill. It could even include payments to farmers for the three to five years that it would take for the healthy soils practices to pay for themselves. The bill now includes these provisions, among many others, that Nebraska's ag sector needs:
$824 million for ag-related climate research.
$2.6 billion for Rural Energy for America Program.
$1.25 billion for rural forest markets, and $1 billion for wood innovation grants.
I am also dreaming big that Nebraska's Republican congressional delegation will recognize the importance of the legislation for Nebraska farmers and foresters and work to include the Growing Climate Solutions Act in budget reconciliation, and vote for the bill.
Frances Mendenhall, Omaha
Abortion issue
In response to Msgr. Paul K. Witt (Oct. 6 Pulse letter, "Conception"): I assume he is a man. Therefore he has no uterus. Because of this fact, he and all males should be disqualified to give any opinion with regard to abortion. One more thing: I also assume the Msgr. is a Catholic priest. If so, he is ordered by his church to abstain from having sexual intercourse and must practice celibacy, which in my opinion, is a form of birth control.
Biden energy policy
The Sunday AP article on natural gas prices was quite interesting as far as it went. However, the article missed two important factors which help to increase the cost of natural gas, especially to the homeowner.
President Biden has shut down drilling on government land, including the Artic Reserve, and off shore. Secondly, environmental actions to shut down construction of compressed natural gas production and energy pipelines including the TransCanada pipe line sends a message that we shouldn't use any carbon-based fuels. Of course, oil from Alberta still moves at higher risks and higher rates on rail tank cars.