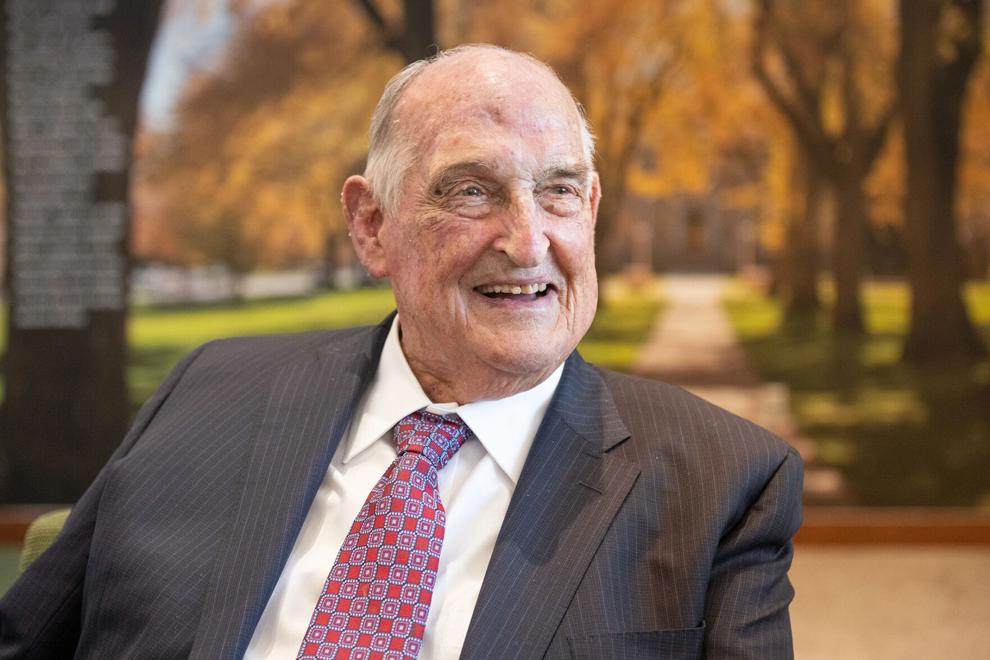 A local hero
In a recent letter to the editor, Jeffry A. Simet expressed the need for heroes — "ambassadors of hard work, ethics and strong family values." Unfortunately, Omaha recently lost just such a person — Walter Scott Jr., who, according to a tribute published in the Oct. 3 edition of the paper, "was a man whose fierce belief in the care for his community and the commitment to give generously and cheerfully will forever remain his legacy."
Mr. Simet, you can reassure your 9-year-old grandson that real life heroes do exist and that he would do well to emulate the life of Walter Scott Jr.
Sharon Dunham, Waterloo, Neb.
Please donate
Every 15 seconds, someone with a chronic disease or cancer needs a donation of platelets to stay healthy and alive. As platelets last only five days, a steady stream of donations is necessary. Due to the recent surge in the delta variant, the Red Cross has wisely required that platelet and blood donors wear masks during their donation period.
As a donor, I was disappointed to learn that this mask requirement has been the cause of a reduction in donations. Donors, who must sit for one to three hours with a needle in one or both arms, care about people and find joy in knowing others will benefit from their generosity, yet the mask has become the inconvenience that prevents them from participating in this life-saving work?
Please do not let patients down. Please put on your mask and donate!
Outstanding talent
Adding to the OWH review of the "Cats" musical Sept. 29, the performance by Paul Giarratano (Mr. Mistoffelees) was spectacular in every sense. His expertise in pirouettes and fouettes in rapid succession shows the results of his serious dance studies for more than a decade.
Thank you to Omaha Performing Arts for bringing such great talent to the Midwest.
Julie Hamm, Norfolk, Neb.
Conception
The Sept. 30 Pulse letter by Trey Coley Lusk and others stated, "there is no moral consensus regarding when life begins." But there is scientific consensus, namely, that human life begins at conception, when the sperm penetrates the ovum (egg). At that point everything is determined, such as our eye color, our height, shoe size, the color of our skin, being bald at 40 (hopefully males only!) etc.
All the fertilized egg (zygote) needs to be born is time and nourishment. The Supreme Court in 1973 did not rule when human life began, because if it did, human life, from conception, would be protected by the Fourteenth Amendment.
The Roe vs. Wade decision by that Supreme Court was a terrible one because it deliberately excluded that scientific, biological fact that human life begins at conception. World War II killed around 73 million people. Abortions in America since 1973 have killed over 60 million human beings. Those figures are equal to 811 and 666 of our Nebraska football stadiums, respectively, filled to capacity at 90,000 fans a game.
Creation starts at conception, not at implantation, not at six weeks, not even at birth. Life is more than just a "moral consensus." It starts with God and science. We need to put both of them in charge! Are they?
Msgr. Paul K. Witt, Valparaiso, Neb.
Rush was right
After many years of listening to Rush Limbaugh, one of the things that really stood out to me was his ability to understand and let his listeners know all about the Democrat Party. One area he talked about that came to me over these last couple of weeks are the four things the Democratic Party stood for: 1) Higher taxes, 2) Higher spending, 3) Soft on defense and 4) Blame others.
Even though Rush has been gone for sometime now, he was right all along.
Poor ruling
Federal Judge Trevor McFadden apparently believes by giving a Jan. 6 rioter probation, he's somehow getting even with someone or something because some anti-racism protesters weren't prosecuted. The judge apparently sees no difference between someone who participates in an anti-racism protest and a Jan. 6 rioter who was participating in an attempt to overturn a presidential election.
David Buddenhagen, Springfield, Neb.
Dangerous proposal
I was raised knowing two things: "Nothing is for free" and what Albert Einstein said, "The definition of insanity is doing the same thing over and over and expecting different results." Joe Biden is trying to sell his $3.5 trillion socialism program claiming it won't cost anything. Nothing is for free. The fact is, all these free programs Biden says he will give will devastate the middle class and the poor the most.
The Democrats have played this game over and over with the same results. They claim it will be paid for by making the rich and corporations pay their fair share of taxes as they write in tax loopholes for the rich donors. The fact is, these higher taxes are forced on the consumers by higher prices on goods. Also, businesses will move their factories overseas to countries with a lower tax base, destroying America's economy.