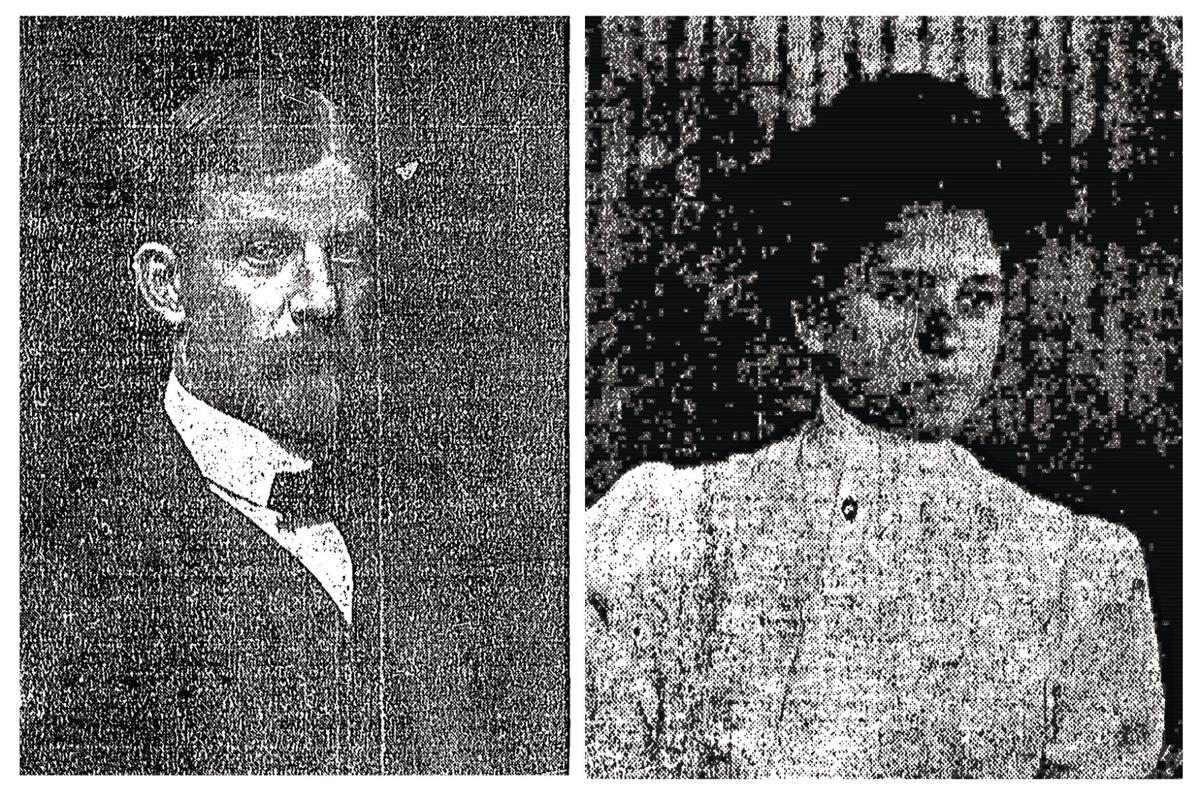 Bob Marks' history
On Sunday morning, I skipped the front page and headed directly to read part 2 of Bob Marks' Omaha History column on the Rustin murders.
What an entertaining writer who enthralls the reader with glimpses of Omaha's past and its people. No boring history story here. I can't wait to see what's Bob writes about next!
Is this justice?
An article in one of last week's editions stated a 45-year-old truck driver ran a red light, mid-morning, and hit a motorcycle, killing the 24-year-old driver. He pleads guilty and faces up to a year in jail and could be ordered to pay $1,000. Does anyone else find this totally wrong?
A young life was taken for the small price of one year in jail and a $1,000 fine. It just saddens me when I know this type of sentencing happens more frequently than not. My heart goes out to his family and how this must add more hurt to something already unbearable.
Take needed action
Gun control is a touchy subject for so many people. When the Second Amendment was enacted in 1791, I wonder how many of our forefathers envisioned what "arms" would be used in 2021. I think they would be shocked. I also think they would be appalled at all of the mass shootings that we have had over the last several years, which actually seem to be increasing in number.
I don't pretend to know what the answer is; however, I think we can all agree that something needs to be done. When I hear about Second Amendment rights so shortly after another mass shooting, I wonder what those Second Amendment rights activists would say directly to those families that were so affected by the shootings. Would they still feel the same way if one of their own family members were killed? Other than keeping the laws just as they are, what would those gun activists propose as a solution to this ongoing slaughter of human life?
I'm tired of only hearing "Protect my rights as a gun owner." It has already been shown that if some of the proposed legislation were actually enacted, some of these mass shootings would not have happened. As far as I'm concerned, if gun control legislation was fully enacted and it stopped just one mass shooting, wouldn't that be worth it?
Parents' duty
In regard to Teddy Blaylock's opinion (April 10 Pulse): What they teach in school is sex education. It is in regard to the science of sex. Have it be with man and woman or same sex. They also teach of the consequence as well. Now to the other information they want to include. That is preferences, and that isn't the job of the educators. That is the job of parents!
Parents need to stop pushing off their responsibility to the education system and be more active with their children. I have two children of my own. One is an adult and one is in high school, and I have one of both genders. I have spoken about sex and sexual preferences with them both. I've always told them, whatever makes them happy I will support. There are some things that need to be taken care by the parents. We need to be better parents these days and stop thinking that our kids are our friends. That's not how it works. That's just my opinion.
Matthew Richman, Valley, Neb.
Jane Roe case
The State of Nebraska had a perfect opportunity to practice the doctrine of the lower magistrate. With federal Judge Joseph Bataillon presiding over the Jane Roe case, our governor and attorney general could have said, "No, we are a pro-life state and we are going to abide by our rules. Jane Roe will have her baby." The lower magistrate has that power. I pray even at this late hour, our leaders will make that decision.
Stop dividing us
I read the coverage this morning of the recent shooting in Minnesota, and the headline read in part "Black Man Fatally Shot ...". All the media is doing is perpetuating the great lie in our society that everything is racially motivated. Headlines never state "Black man dies in motor vehicle accident" or "White woman arrested ..." . I think the point is obvious.
We are all human beings, created by God. We all have the same basic genetic structure, we all bleed red blood. Quit making everything a racial issue and encouraging the division that has become so terribly polarizing!
Baseball, racial issues
So, MLB is moving out of Atlanta, Georgia, under the guise of caring more about Black people than the rest of the United States, other than the people of the City of Denver, who will make billions off the backs of many minorities. Last week, I especially loved the last paragraph of the letter from Randy Lenhoff pointing out that Denver has a very low minority population whereas Atlanta is over 50% minority. David Harsanyi's commentary came a few days later with basically the same statistics in more detail. This means more minority people will no doubt be out of jobs that support baseball in hundreds of ways.
And then, Monday's World-Herald has the article that South Korea plans to make batteries in Georgia. Since Atlanta has a large percentage of minorities, I assume many employees of this business will be of our minority population. Does this mean that South Korea does or doesn't care as much about our minority population as MLB Commissioner Rob Manfred? Doing business in Georgia of all places, for shame, for shame! Almost as bad as doing business with China's oppressive government.