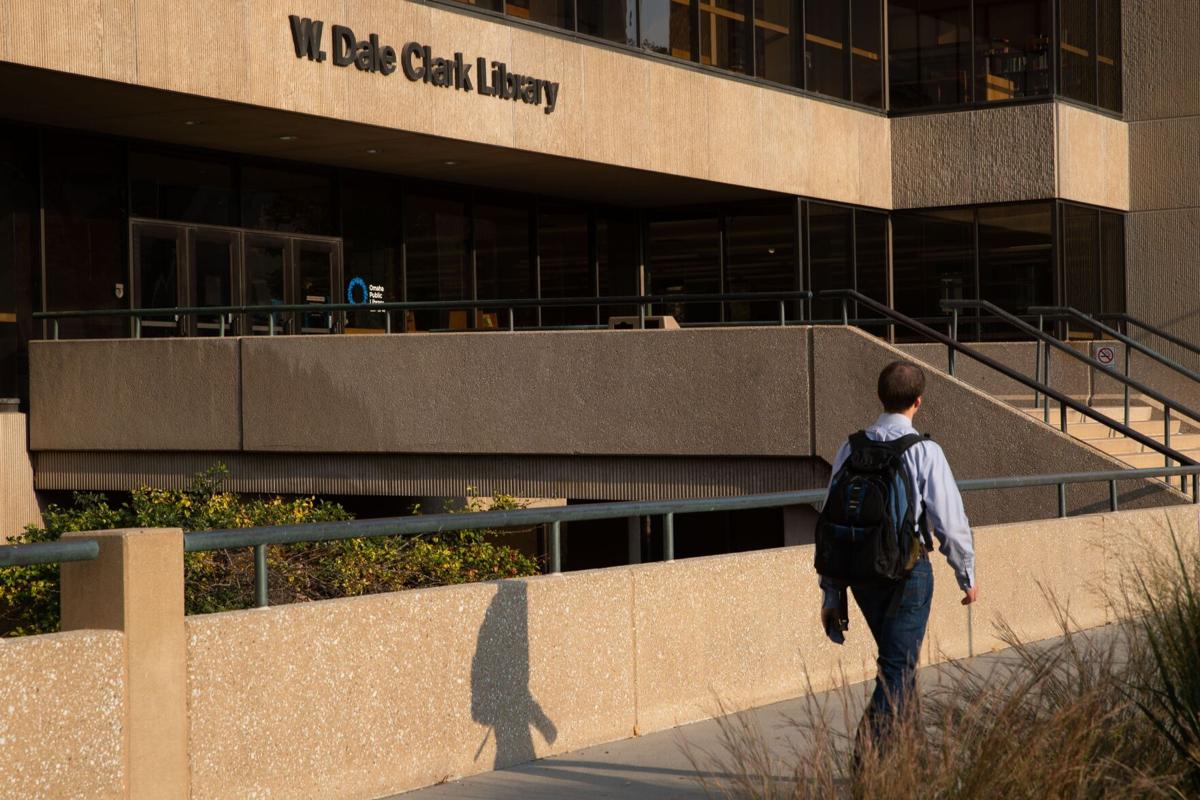 Library's importance
As one who utilized the original Omaha Public Library, without understanding how architecturally significant it was to Omaha, I have difficulty grasping a possible move of the main branch to strip-mall-congested Dodge Street.
Updating library resources to meet today's technology is a given and can be achieved through rebuilding the W. Dale Clark branch in its current footprint.
Such a move seems completely compatible with the stated objectives of unifying community through the riverfront revitalization project. The completed project would provide nearby aesthetic value and perhaps increased foot traffic to the new building that 72nd never will.
The libraries have many partnerships with valued sources like the Henry Doorly Zoo, the Lauritzen Gardens and the Omaha Children's Museum, all located near the current site.
When I return to my hometown to utilize the facilities of the superior Genealogy Reference Room, I like parking once. Following my library visit, I enjoy walking to nearby sites like the Old Market. I would like to include the nearby revitalized riverfront on future visits.
Marsha Holden, Hudson, Neb.
Omaha philanthropy
Pete Fey, in his Oct. 2 Public Pulse letter, seems to favor coercive means of funding community perks over voluntary, philanthropic giving. Pete and I might agree on public safety being overfunded when it comes to the city budget, but public safety is a must-have, not a nice-to-have like parks, libraries and pools. Reduce the OPD budget? Sure, we can probably enjoy as much safety with a lower police budget, but don't keep my tax burden the same or raise it just to redirect it to optional amenities.
Philanthropy is a win-win. The donor gets to fund something which matches their vision for the city, and the taxpayer is not compelled — at the point of a gun — to pay for a vision that they may not share. Case in point, the riverfront revitalization. I thought the past designs were fine and warranted only minimal improvement, so I don't agree with the direction of the total overhaul. It's better that private donors, who share that vision, foot the majority of the bill.
Civic giving has value
I never thought Walter Scott's death would inspire such vitriol as expressed in a Pulse comment. My feeling is that Omaha is a much better city than so many others because we have generous people who care to support initiatives that city budgets would be strapped to do. Mr. Pete Fey in his Pulse letter of Oct. 2 appears to be one who wishes to defund our police. High blown phrases such as "blasphemous inequality" and "uninspired imagination" are empty, as they express nothing concrete as to what Mr. Fey proposes to be changed in terms of civic and governmental changes in Omaha.
Troubling appointment
County election commissioner should be a nonpartisan office. The last few years have shown that this office is integral to a free and fair election and results.
Instead, Gov. Ricketts has appointed a GOP operative to oversee the Sarpy County Election Commission. Even if she were qualified for the position, her past activities have made her appointment suspicious. How can we trust that she will act in the best interests of the citizenry and not in the best interests of the GOP?
This is an appointment that needs close scrutiny.
A necessary action
Raising the debt limit is a government action to be able to pay already incurred debts, many of which accumulated when Trump gave large tax breaks to the very wealthy and large corporations. The debt limit was increased on a bipartisan basis three times during the Trump administration and, as a comparison, 18 times during the Reagan administration.
The fact that none of our Nebraska congressional members will vote for it tells me that they value Sen. McConnell and the party over their own constituents. It is sad and discouraging that they value us so little and are willing to let our country default on debts, send it into a recession and let our retirement and savings become devalued.
Reckless government
Once again we see the politicians advocating spending money we can ill afford. The idea that you can spend your way out of debt and into prosperity is ludicrous! In our house we have a budget and we follow it. If we have a shortfall, we cut anything that is unnecessary rather than spend part of next month's budget. That is sound fiscal policy that prevents debt.
Here's another idea: Since President Biden states the spending plan is "paid for," spend $1.5 trillion but still raise the "paid for" to $3.5 trillion. Take the remaining $2 trillion and shore up Social Security and Medicare.
We keep hearing how Social Security and Medicare are going broke. Then, quit spending money on stupid ideas and fix them! If we are so broke that we have to keep printing money and borrowing it, then stop sending money all over the globe and invest in America first! Seems like a no brainer to me.