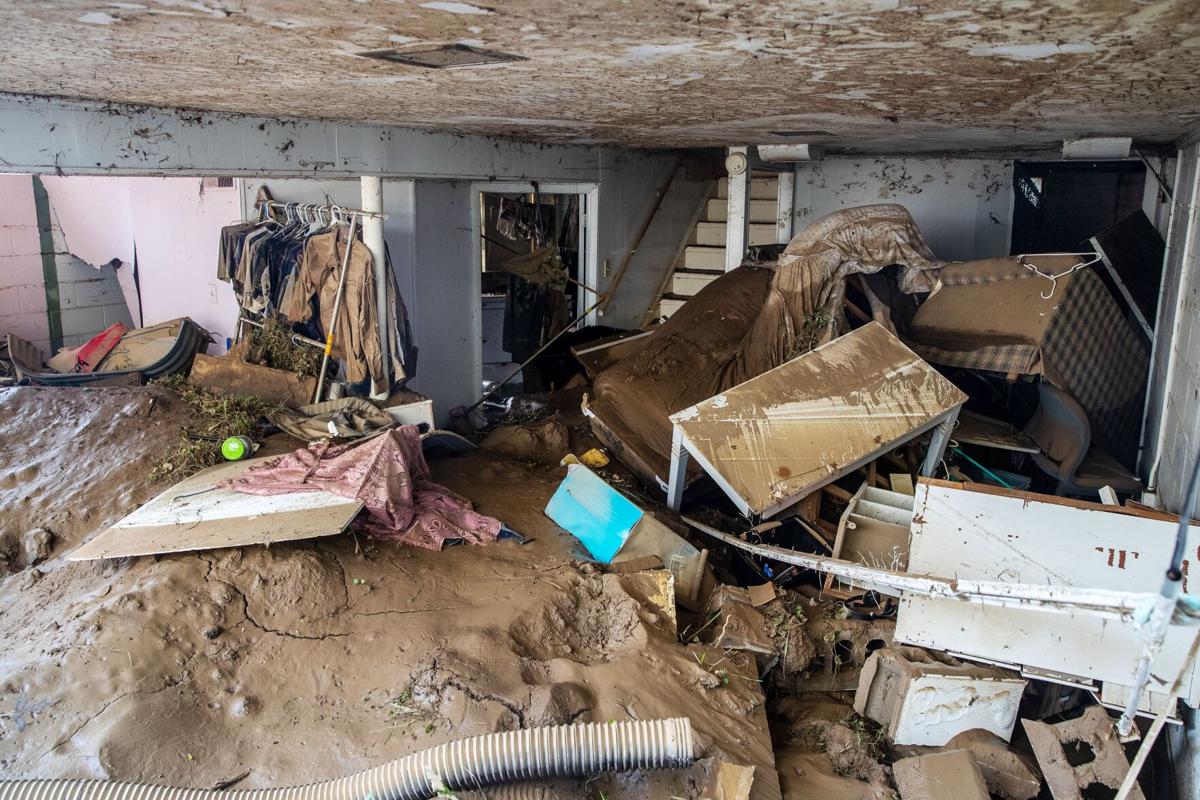 Insurance travesty
It seems like homeowners should be able to adequately protect their home from "natural disasters" — tornadoes, hurricanes, lightning, rain and associated ground water destruction. This wasn't floodwater. It was heavy rain that saturated the ground so much it collapsed basement walls. How in the world can insurance companies weasel out of coverage?
The homeowners lost their home and life investment, the mortgage company gets stuck with a worthless property, the neighbors and city get stuck with a vacant house.
Insurance rates are based on perceived risk vs. monetary rewards. Why can't a homeowners have the option of paying for full coverage against natural occurrences?
Bill Van Haaften, Bellevue
Omaha sewer woes
I am wondering just how good our sewer system is in Omaha. I have seen more than a half dozen plumbing (Roto Rooter-type) trucks in the last two weeks just in my neighborhood alone. Sure, I live east of 72nd Street but I have friends who live in west Omaha who are also having problems.
The sad thing is, we are all stuck with the bill to get it fixed since the problem is backed up on our property. Something needs to be done to help us homeowners. Some are retired and on a fixed income; we cannot afford $20,000 to fix it.
The once in every 200 years flooding that plays havoc on our sewer systems may be more often than we think.
Heat stroke danger
I am a family doctor in Schuyler, Neb. I want to start out by saying how sorry I am about the recent death of the high school student in Omaha. It was a very sad thing to happen. We are all praying for this family
I also know about heat stroke. My 15 year-old-daughter two years ago suffered from very severe heat stroke, with a core temperature of 104.5 F, while running in a cross-country meet. The outdoor temperature was 93 F, the course was in an open cornfield, and the meet was at 4 p.m. There was no consideration in canceling the meet or moving it to a later time. No cooling stations or submersions baths were available. If not for the grace of God and my wife (who had to rush her to the hospital in a private car), my daughter would not be here today.
Why do coaches continue to hold athletic practices midday when the temperature is the highest? Why is there no universal education to all athletes about heat stroke and how to recognize? Why the push to hold a practice in the afternoon when a morning or evening practice would be better?
For our children's health, it is time to change!
John Jackson, Schuyler, Neb.
Afghanistan
With the fall of Afghanistan to the Taliban, I submit the below thoughts.
The women, not the men, should have been trained to take down the Taliban — they have the most to lose.
Our mission was completed in 2011 after Bin Laden was killed — not to nation build for 20 years.
In a 2019 article from the Washington Post entitled "The Afghanistan Papers, part 5: Unguarded Nation," by Craig Whitlock, this excerpt sums it up best: "But in a trove of confidential government interviews obtained by The Washington Post, U.S., NATO and Afghan officials described their efforts to create an Afghan proxy force as a long-running calamity. With most speaking on the assumption that their remarks would remain private, they depicted the Afghan security forces as incompetent, unmotivated, poorly trained, corrupt and riddled with deserters and infiltrators."
We failed to learn the history on what happened with the British and Russians there. Was the exit botched? Yes. But was it from bad advice or President Biden's insistence? Other presidents talked the talk, but never acted. At least President Biden finally got us out.
Schools, moral teaching
It seems to me that one essential question has not been asked about the CRT-in-the-schools debate. That question is, "To what extent should we turn over moral education of children to public school teachers?"
CRT is a theory with a moral basis that relies heavily on identity politics and group responsibility for the past. The United States was founded on assumptions such as individual responsibility and the innocence of those accused. These foundations are at odds.
To teach CRT to children as if it were true is an attempt to teach a moral basis upon which the country as a whole is very far from agreement.
Teachers in the public schools have no business teaching anything other than substantially agreed-upon facts to children, plus the minimum necessary behavioral restrictions required in a classroom. Moral education is the job of parents. We should not turn over the moral education of our children to teachers who should have no such mandate.
Pillen is right
The lead letter ("Need for inclusion") in the Saturday Pulse began, "Jim Pillen, in my opinion, embodies everything that is wrong with politics today."
I teach early childhood education at Central Community College in Columbus, and vehemently disagree!
I have known Dr. Pillen and his family, basically "forever." He and his brothers were born and raised on their family farm west of Platte Center. He is a devout Christian and family man.
Unfamiliar, controversial subjects or ideas such as CRT are fine to be introduced to students (of any age) by some, such as a guest speaker. But to imbed it, possibly by force of law, in the curriculum would be crazy anywhere, if not criminal — especially in Nebraska!
Did anyone actually read, and understand, the word "imposition" in the resolution? My dictionary says "to force ones self, or an idea, upon others — possibly by deception"!
Lisa Brestel, Columbus, Neb.
CRT concerns
The Aug. 12 World-Herald Midlands Voices opinion essay regarding CRT (critical race theory) reminded me of why I did not pursue a Ph.D. The article certainly came from an author or authors who no doubt have taken too many graduate courses. The essay kept discussing CRT, and emphasizing its value, without ever bothering to define CRT.
One thing I learned during my J.D. program was to summarize in an informative way. The authors spent four columns in the newspaper article vigorously extolling the virtues of an idea that they didn't bother to define; possibly they are not able to do so. It is so easy to praise a "duck" when you never say just what a "duck" is.
Another glaring deficiency of the article is that it asserts that CRT is a unifying force. I make no judgment as to the veracity or usefulness of CRT, but how can we just state without proof that CRT is a unifying force?
Another part of the article states, "we worked to recognize the expertise that all students bring in their nuanced and diverse racial identities." Again, the authors presuppose that students somehow identify themselves relative to their racial identity. We have the right to contest the assertion that we necessarily define ourselves that way.