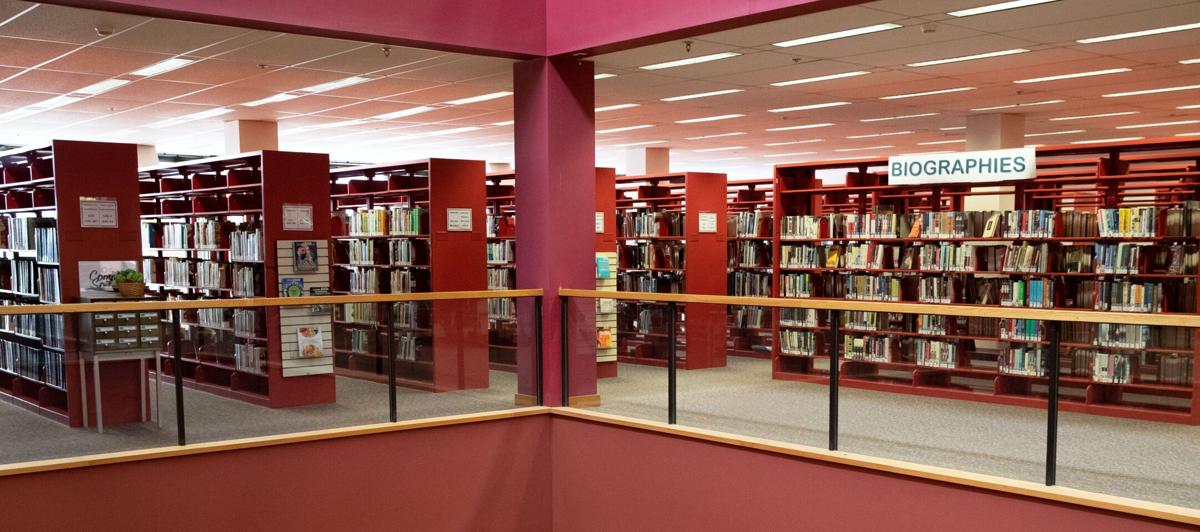 Archival priority
Among the many critical resources that a library provides to the community, it is a city's repository of memories, history and culture. This is not an abstract ideal, but one that the Omaha Public Library fulfills admirably with its impressive collection of historical photographs, maps, newspapers, records, local books and other primary source materials.
It is with great distress that I read Mayor Stothert's announcement that the Omaha Public Library Archives and resource materials currently housed in W. Dale Clark Main Library will be distributed to other branches. I've researched enough archival material, both institutional and otherwise, to know that when things move, they get lost, tossed or forgotten. I am especially concerned about this possibility in the current proposal that would have our library's archival collections broken up and scattered to the four winds. Further, if collections are dispersed to other branches, the critical component of professional research staff to assist patrons is severely limited at best and completely absent at worst.
While I find nearly every aspect of the W. Dale Clark Library relocation plan deeply troubling, at the very least, I plead with the Omaha City Council and the Omaha Public Library Board of Trustees to find an alternative plan that would allow the library's archival materials to remain in a single location. History connects us with our past so that we can better understand the present and so chart a path for our future.
Look west
I have been selling residential real estate for 30 years. I know Omaha. Moving the main branch of the library to 14th and Jones and the administrative offices to the 84th and Center area is a bad idea.
In my opinion the main library should be moved to where it will serve the most households possible. Where might that be? How about 192 and Dodge? There are thousands of new households in the Millard North and Elkhorn suburbs that would be heavy users. Think of all the young families with children! 192nd and Dodge has plenty of land for a new library too. And, with the introduction of the ORBT buses, transportation from all points could be made available at a very low cost.
You say Elkhorn already has a library. Move the administrative offices to the Bess Johnson branch. Utilizing existing assets would save hundreds of thousands of dollars.
There are very few families in the downtown core! Move the main branch of the library to where the families are — suburban West Omaha!
Food insecurity
I was happy to see the article "Military families face food insecurity" on Nov. 26, yet also very disheartened. Many people who have never served, especially in enlisted ranks, are not aware of the fiscal and food insecurity that our younger troops face daily. Perhaps this article will encourage people to contact their members of Congress to tell them this needs to change.
Our servicemembers do not join the military to get rich; however, they should not have to worry whether they can feed their families when they are the small percentage of Americans who answered our nation's call to service.
As a retired Air Force enlisted senior noncommissioned officer, I recall facing the same insecurities decades ago. I felt it was wrong then and even more today.
Let's take care of our men and women in uniform, especially our junior enlisted who face food and financial insecurities.
Multiple Biden failures
Kyle Rittenhouse testified and told his side of what happened. He was judged by a jury of his peers. The president judged him a white supremacist before the trial and again after the trial. Unfortunately this president does not believe in our legal system!
Biden's Build Back Better is again partisan. I note from The World Herald that his legislation provides a raise in the cap on state tax deductions from $10,000 to $80,000. The big winners are California and New York, heavy Democratic states. So, there's no intent to make everyone pay their fair share?
Finally, why is he letting unvaccinated illegals in our country, not even requiring vaccines after he settles them in our communities?
So, he does not represent American taxpaying citizens!
Transitory?
This administration is telling us that the current spike in inflation is "transitory."
Well, what exactly is their meaning of "transitory" when they're speaking about inflation? They never explain.
What they won't say or, more importantly, can't say is that this current "transitory" spike is actually just the transition phase from a recent period of low inflation to one of hyper-inflation.
Biden signed a $1.2 trillion bipartisan infrastructure bill, thanks to the help of a number of RINO Republicans. Now, the House passed Biden's $1.7 trillion spending bill.
That's why the economy is picking up — people are out buying basic necessities which they know they won't be able to afford in the very near future, no matter how much paper money the Fed is printing.
Restore the GOP
Nearly every day there's a letter on this page griping about Joe Biden and the left turn Washington has taken. Those writers have one man to thank for the current situation, Donald J. Trump. Given the choice between a liberal and a madman, frightened voters chose the liberal.
There is hope but only if the Republican Party grows a collective spine and stops groveling for endorsements. They need to put their favorite demagogue and his big lie in the rear view mirror and develop some constructive ideas.
I signed up for the party of economic growth, small government, low taxes and smart regulations. I didn't sign up for conspiracy theories, QAnon, the Proud Boys or a coup attempt. If our GOP leaders would move from the fringe to the center right where most of us live, voters would follow and work could get done.