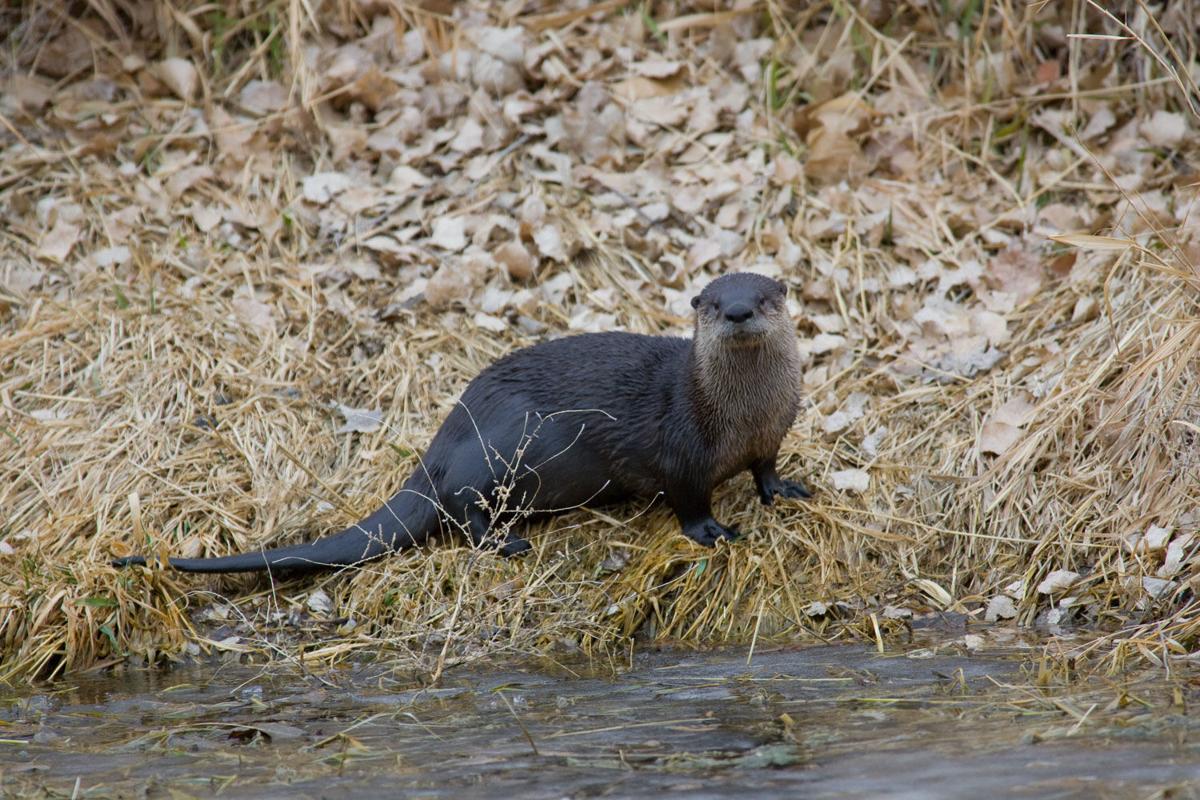 Keep the otters safe
I am not an anti-hunting advocate. My entire large family are avid hunters and fishermen. However, I am appalled that the Nebraska Game and Parks Commission would even consider opening a hunting season for river otters!
Estimates that there are now 2,000 river otters in the entire state, Which seems like a trivial number spread out across our rather large state. The only encounter I have had with river otters, other than at a zoo, was a delightful time watching a family of otters with babies. They were playing in a small river in Missouri while I was canoeing. I have never seen one in my 80 years (most of which I hunted, but not so much now) fishing in the streams and rivers of our beautiful state.
There is absolutely no reason to hunt otters, which are most likely not good to eat, unlike other species of hunted animals; do no harm to other species or the environment; and are relatively hard to find. Also, they are a real treat to observe for the lucky person who gets to view their sometimes fun and entertaining antics. Even my 18-year-old grandson, who spends every minute when he's not working or in school either fishing or hunting all over Nebraska, says he would never kill an otter because they are so rare.
Carole Thrasher, Bellevue
Take COVID seriously
Please respect the seriousness of COVID. Just received news that the husband of my daughter's best friend in Florida passed away. He was about 64. He was hospitalized four weeks with COVID. Had received vaccine six days before. He was recovering but suddenly took turn for worse and moved to ICU. Died two days later. He had delayed receiving vaccine because he did not believe he needed it. A husband, father, and grandfather is needlessly gone.
Virginia Davidsaver, Omaha
Facts on 30x30
I believe the governor is running for president (but will settle for vice-president) in 2024. The governor was complaining about President Biden when Biden was merely three weeks into his presidency. The governor tells the participants of Ricketts-organized 30x30 Nebraska-wide tour that they should fear and not believe the federal government.
"This fight is now in our own backyard. We are on the front lines. We are in the trenches." What is the governor fomenting with words like that?
The governor is creating fear and anger against an unfinished federal program that he hasn't even read because, as I said, it isn't finished.
Here is part of the Biden plan Gov. Ricketts does not present to his tour crowds: "Principle 6: Honor Private property Rights and Support the Voluntary Stewardship Efforts of Private Landowners & Fishers. ... There is a strong stewardship ethic among America's fishers, farmers, ranchers, forest owners, and other private landowners. ... U.S. working lands and waters give our nation food and fiber and keep rural and coastal communities healthy and prosperous. They are also integral to conserving functioning habitats and connecting lands and waters across the country. Efforts to conserve and restore America's lands and waters must respect the rights of private property owners."
President Biden has recognized and honored the leadership role that farmers, ranchers, forest owners and fishers already play in the conservation of the nation's lands, waters, and wildlife, and has made clear that his administration will support voluntary stewardship efforts that are already underway across the country's lands and waters. This commitment includes a clear recognition that maintaining ranching in the West — on both public and private lands — is essential to maintaining the health of wildlife, the prosperity of local economies, and an important and proud way of life.
Lee Hazer, Council Bluffs
The real problem
In Sunday's OWH Jonah Goldberg wrote that conservatism went wrong by going populist or listening to the great unwashed mob. Mob? Does the conservative side have any group like antifa or BLM? Does the conservative side have a group that has caused violent riots in which people were hurt or killed and businesses looted and burned? The problem that conservatives have is that people that were once trusted like Goldberg and Mona Charen have seemed to joined the Democrats.
Richard Cunningham, Omaha
Trump's achievements
To Patrick Brennan, Public Pulse June 10, who criticized Donald Sutton's Public Pulse letter for writing that bringing up Jan. 6 over and over again is "beating a dead horse," then what else is it? For those who simply don't like Donald Trump, why not rather take a good look at what he did for the growth of the economy, more jobs, and what he did for farmers, for the military, for those struggling from floods and fires and tornados and for banning illegal immigrants? By the way, Patrick, are you sure about Trump, the loser of a free and fair election?
Biden's border crisis
Kamala Harris has been in Central America, searching for the "root causes" of the border crisis. She need not have left Washington, D.C. The root cause of the border crisis is at 1600 Pennsylvania Avenue. Things were fine until Jan. 21 of this year. This border fiasco could have been avoided had Joe Biden done nothing.
He purports to be a practicing Roman Catholic, yet he has opened our border to untold misery and heartache. Daily, we see small children abandoned in the desert. Immigrants are robbed, raped and murdered as they come north. Some die in the desert. What kind of a man let's this happen? Plus, the fentanyl, heroin and cocaine sent here to kill our young people.
I hope that when Joe Biden approaches the altar rail, he reflects on the human tragedy he has caused and he alone can fix. As you have done it to the least of them ...
Frederick Carter, Lincoln