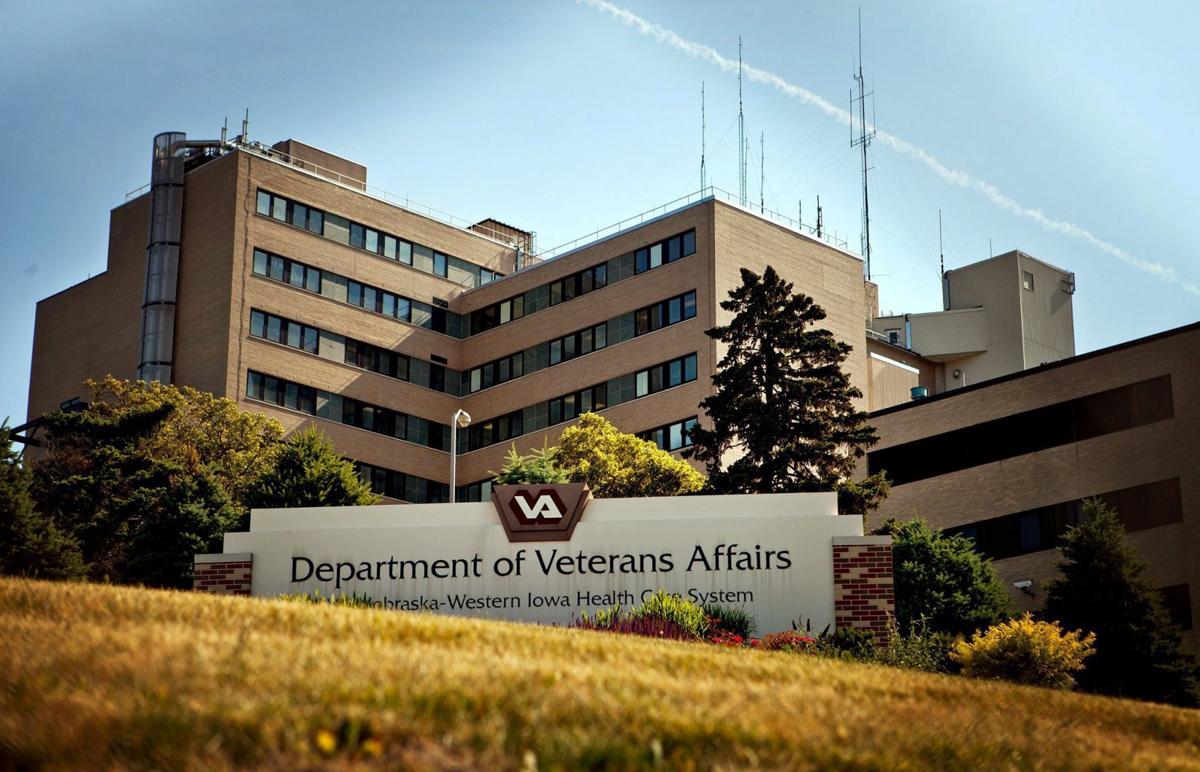 Playing God
I noticed in the letter from Doug Arthur to the Public Pulse on Friday, Sept. 10 that he uses a qualifier for patient no. 1, that this individual did not receive a vaccination. What if we had qualifiers for patients Nos. 2 and 3?
What if patient No. 2, who has a heart attack, has a qualifier that he is 350 pounds and has refused to follow his doctor's recommendation that he lose weight by changing his diet and exercising? And what if patient no. 3 was riding home on his bicycle from the bar at night with the alcohol content of .12, impairing his ability to ride safely?
Who deserves to "get the ICU bed and probably live"? No one? My point is that there may be many factors to be considered when you're going to "play God."
Salute to Cpl. Page
On Friday it was an honor for me and a number of other people of similar conviction to stand along Omaha streets while displaying the American flag as the procession for Cpl. Daegan William-Tyeler Page passed by us. The family, friends and world will never know what this young man may have accomplished if his life had not been cut short. As I was observing the crowded street, my head was swirling with emotions and ideas. I was reminded of Sept. 11, 2001, when I shed a number of tears for people whom I had never met.
Cpl. Page has been described as a fine young man in articles printed by the OWH. I am sure that the gnawing ache of loss will be permanent for his many family members and friends. I felt that gnawing on Friday and shed some tears for a life that ended much too quickly. As I stood waiting for the procession to pass by, I did not look at my watch one time as President Biden had done at the most inopportune of times. Biden acknowledged that the buck stops with him regarding Afghanistan. The problem for Cpl. Page is that the problem also started with Biden and the president will neither acknowledge it nor learn from it.
Rest In Peace, Cpl. Page! I will never forget the sacrifice that you made for me and my fellow Americans.
Yes to Texas law
Words matter. For too long our culture has used phrases like reproductive rights, pro-choice, women's health and yes, even liberty, to soften and sanitize the killing of pre-born babies. You don't even have to be religious to know that a unique human being exists at conception with unique DNA. Following the science also shows fingerprints at nine weeks and hearing at 18 weeks after conception, in addition to a heartbeat at about six weeks.
The editorial takes issue with individuals reporting the crime of abortion instead of leaving it to the state. Yet, should we witness crimes such as a robbery or a murder of someone outside of the birth canal, we are encouraged and in some cases obligated to report it.
It seems that the new Texas law has simply made clear what has been scientifically known for some time. Abortion is murder.
Reckless law
In drafting their new abortion ban, Texas lawmakers deserve higher grades in marketing than biology. To tap into emotions, Texas SB 8 is marketed as a fetal heartbeat bill, although it applies to embryos that will not develop hearts until the ninth through the 12th weeks.
To seem more reasonable, the law is marketed as a six-week abortion ban, but is actually a two-week ban. It applies six weeks after the last menstrual period starts, so the clock typically starts ticking two weeks before fertilization and conception even occur, and four weeks before implantation occurs. This leaves the woman or girl two weeks following implantation to realize her period is spotty or late, obtain a positive pregnancy test, make her decision, raise money, make arrangements and undergo an abortion.
With no exceptions for rape or incest, the ban empowers violent rapists, statutory rapists and child molesters, while the state further traumatizes their victims. Texans should expect more teen mothers, school dropouts, homeless teens, teen suicides, child poverty, and foster children.
Finally, if this law withstands constitutional challenges, Texas courts could be clogged with frivolous and malicious abortion-related lawsuits. Texas hospitals and clinics could suffer further staffing shortages, as doctors and nurses refuse to engage in such state-mandated malpractice. It is appalling that Gov. Pete Ricketts would support such a law in Nebraska.
Irony
Ironic that the mask and vaccine mandate debate has turned progressives pro-life and conservatives pro-choice.
Responsibilities
Yes, we all have the rights guaranteed to us by the Constitution. But with those rights come responsibilities. You have the right to own firearms, but you must pass a background check, take gun safety classes, and properly secure your weapon and ammunition when not in use. That is the responsibility of having the right of gun ownership.
In the same way, we have the right to determine if we want vaccinations or not. But the accompanying responsibility is to do what is best for everyone when faced with a lethal virus, not just a few. By getting vaccinated, you are promoting herd immunity and making it safer for everyone in our community. Everyone benefits when we are all vaccinated. Not doing so means that the virus will always have hosts to infect until it mutates enough to become immune to the vaccine.
I wonder, if COVID caused huge pus-filled lesions on our faces and bodies, would anybody not get the shot? So what's the problem?
Contradiction
Liberal logic on these topics:
1) Abortion — "Don't tell me what to do with my body! My body, my choice. Anyway the thing inside of me (by the way, it's called a human fetus) isn't really life yet, so it'll be aborted."
2) COVID vaccinations — "Do as I say and get the vaccination! It's not your choice or decision. We have to save lives because all lives matter."
You just can't make this stuff up.
Stick with Huskers
As my family and friends sat in our assigned seats that we've had for many years we all could see and sense how the times have really changed with NU football.
OK, we get it. Our teams have not had the winning ways of yesteryears, and for many years it's been that way. Sure, we bring in new coaches at every position and new players and we see many leave the program. Why? we wonder, year after year.
Its just a game, but it means so much to NU fans. Way too much. Watching coach Frost get animated on the sidelines more and more each game reminds us of a coach from years ago, Does he realize he has a very good chance of not winning another game this year? Look at the schedule. We hope the new AD gives him the chances he needs to continue on by working with him and with passion. Coach Frost, please, give Connor Culp and Cam Taylor-Britt the extra chances they need to prove they are the right person in their respective duties on kicking and punt returns. We as "The Good Life" Nebraskans can handle their mistakes, and you should too.
Our family is donating our remaining home game tickets to the American Legion in Omaha, since they have vehicles to get to and back from the games the rest of the year. God Bless America.