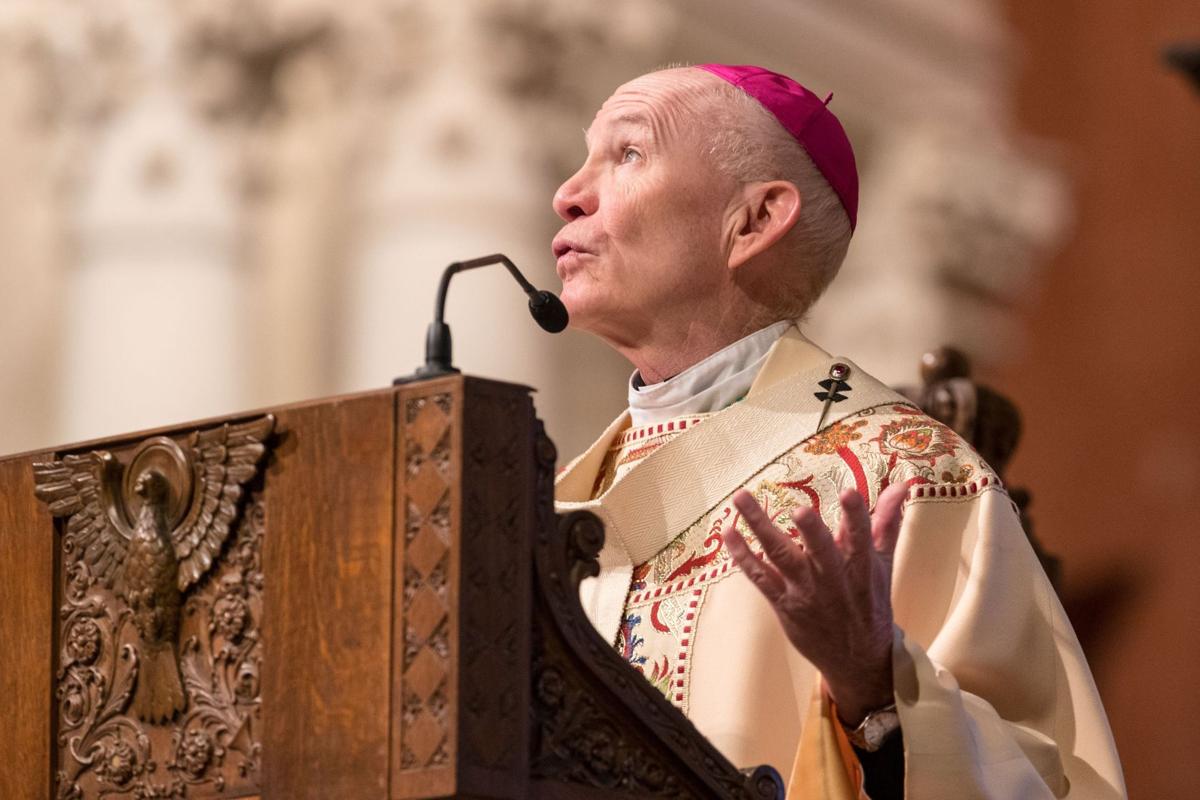 Sound Mass policy
Jean Anderson ("Wrong mass decision," April 9 Pulse) recently wrote that Nebraska Catholics have a grave obligation to return to in-person Sunday Masses in May, per the bishops. It was insinuated that there is no choice and it was irresponsible of them to state that we have to attend due to the continuing dangers of the COVID virus and variants.
Archbishop Lucas recently sent out a letter in which he stated that while the responsibility to participate in Sunday Mass rests with the individual, there are people who consider themselves excused under certain circumstances. Those who are prevented from attending due to advanced age, sickness, disability or some other serious reason are excused for the foreseeable future. Those who feel they are at heightened risk of contracting COVID are excused.
This doesn't sound like they are being irresponsible, selfish or crazy (Jean's adjectives) to me.
Unfair attack on senator
The Omaha Young Republicans' childish and shameful attack on Sen. Machaela Cavanaugh should draw an apology from the Nebraska Republican Party but probably won't, and perhaps it is that organization and Gov. Ricketts who someone should check in to see if they are OK, as they suggest someone should do for Sen. Cavanaugh.
Why does our "nonpartisan" Legislature allow a committee to be set up to investigate the St. Francis child welfare fiasco without the person most knowledgeable about the issue to be on it? Why would Sen. Clements, who is against the investigation altogether, be placed on the committee? The answer is Gov. Ricketts would love to see this St. Francis child welfare embarrassing waste of taxpayer money go away, to the point of keeping Sen. Cavanaugh off the committee and trying to deny access to his press conferences by any news organization who might question him more on it. The World-Herald has done a good job covering this debacle with St. Francis, but more media attention should be given to asking questions about not only the child welfare issue but also the deplorable overcrowding state corrections facilities issue which is no better now than when Ricketts first came into office, and all the other wasteful expenditures of the Ricketts administration that the World-Herald has reported on.
president, Nebraska Alliance for Retired Americans
Racism, realism
Ms. Lorraine Chang and Krystal Wegner's contention (in Midlands Voices, March 24) that Asian Americans have been invisible, as has racism against them, is long on speculative fancy and short on facts.
Invisible? Please clarify; don't merely assert.
They state the Atlanta perpetrator murdered his victims "as a direct result of white supremacy and misogyny." Isn't it proper to let the criminal justice system interrogate the criminal, investigate the circumstances and try this case before jumping to conclusions? He killed a Caucasian man and woman and injured a Guatemalan male as well as murdering the six Asian-American women. The New York Times reported the perpetrator confessed he was repeatedly unchaste at the massage parlors employing the Asian-American women, was ashamed he violated religious strictures and struck to remove temptation. Unlike most bigoted killers, he denied racial animus. His family and friends confirmed this.
Is he a "hypersexualizing, objectifying, misogynistic white supremacist," or a lonely, religiously addled, involuntarily celibate misfit? Why not park the metaphysical mumbo-jumbo, investigate and see to it the murderer pays the price for his evil deeds?
Ms. Chang and Wegner maintain "the immediate centering of the perpetrator exposes a culture that excuses the violence." Is that intersectional patois for "If a society doesn't adopt the critical race theory narrative that individual intent is immaterial when investigating a crime, as the true problem is oppressive structures, said society is racist and excuses violence"? This criminal will be tried. We'll try to learn lessons. Our flag flew at half-staff across the nation for five days. Excuse the violence?
Prison reform
I fail to understand why more prison space is needed. After reading the book "The New Jim Crow: Mass Incarceration in the Age of Colorblindness" by Michelle Alexander, I see that our criminal justice system needs overhauling, not additional space. I encourage legislators to read Alexander's book and relook at look at other options and solutions to incarceration.
Sr. Claudette Schiratti, RSM, Omaha
Reelect Stothert
Mayor Jean Stothert won every city council district except one, where she trailed by only 159 votes. The power of incumbency had little to do with her decisive victory. She won because she is an outstanding mayor who has the interest of our city at heart. She represents Omaha with leadership, knowledge and the ability to understand what needs to be done to improve the city in the future. She is not afraid to tackle important issues.
Mayor Stothert is the best person to represent Omaha at conferences and various events. She has the graciousness, intelligence and style to make us proud! Omaha's voters know what a strong leader she is! That is why her victory was so decisive!
First responders flag
Our golden first responders include police, deputy sheriffs, state troopers, firefighters and their medics. They risk life and limb 24/7 protecting the lives and property of those they don't even know! That makes them golden! Today, when you fly their flag, you "make their day." Tomorrow, their actions could "save your day." It's time to proudly show your appreciation for the sacrifices of our courageous first responders and their families by flying "the golden first responders flag."