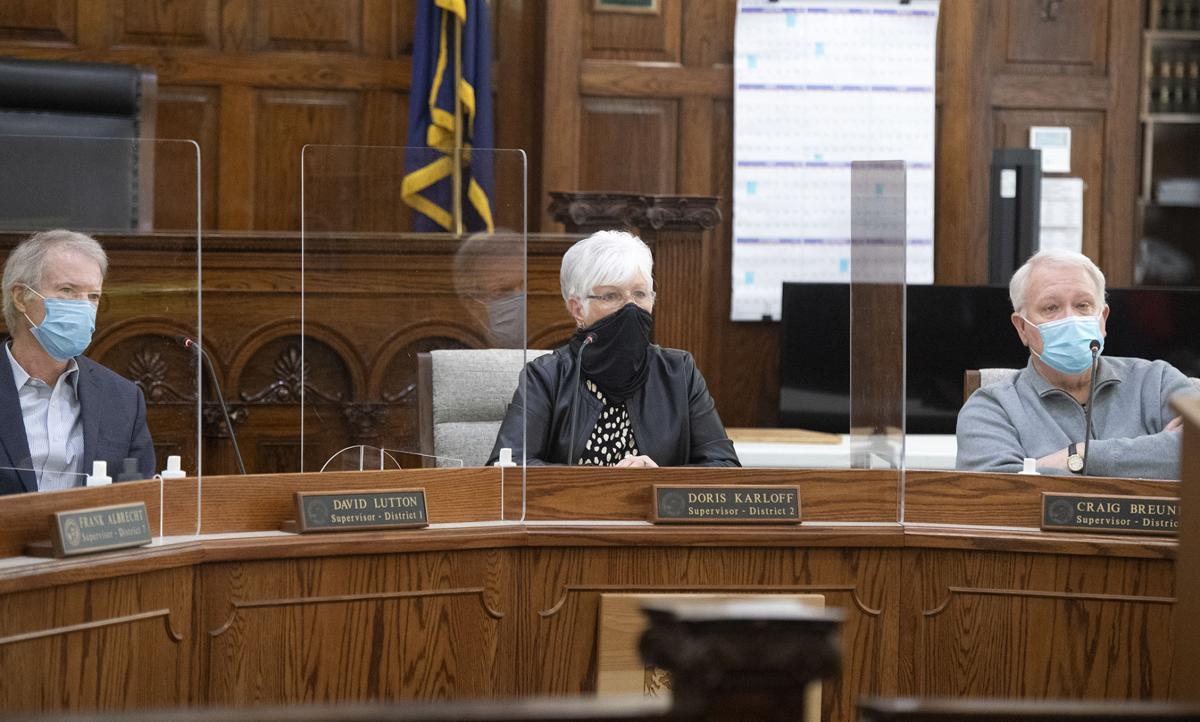 Mead is abused
Mead, this little gem of a community in eastern Saunders County, has been dumped upon (and into) for generations.
Not too many years ago, the groundwater around the old Nebraska ordnance plant, located right next to Mead, was found to have been poisoned by the U.S. military's dumping of toxic bomb-making chemicals. This resulted in a years-long hauling away of tons of polluted soil, with dubious efficacy.
Now along come easy-profits-blinded ethanol plant people, who dumped millions of tons of insecticide- and herbicide-treated corn and left it to rot, reek and spread poison above and below the village. All of this right under the ignorant noses of governmental health regulatory agencies.
Won't someone finally come to bat for the coughing, retching, long-suffering Mead residents?
Hopefully, before the ethanol plant's settling ponds start hatching three-eyed mutant fish?
Bob Copperstone, Wahoo, Neb.
Scholarship fund
In response to Wendy Leitch in the Public Pulse on March 31: Your concern that LB 364 will give special tax credit for donations to private and parochial schools scholarship funds, because most who use charitable contributions are wealthy, couldn't be farther from the truth. Most are patents who sacrifice to send their children to private schools, in addition to seeing half of their property taxes go to public schools. That's a fact, not a complaint; it's a choice we made.
You state that State Statue Section 788-734 is a textbook loan program that requires school districts to buy books for private and parochial at the cost of $500,200. There are 48 private high schools in Nebraska, maybe 100 or so elementary schools. If those schools closed their doors tomorrow, the cost would be far more than $500,200. So isn't it a little petty to complain about a charitable tax deduction?
Cancel culture
Cancel culture is not censorship, as right-wing media would have us believe. Nobody's way of life is being threatened. But all of us need to show more respect for minority populations. It is not re-education, but education.
Coach McDermott may have had no idea that he may have been talking to some Creighton basketball players whose ancestors actually were slaves on a plantation. But he learned a lesson. And he got an education.
To use racial or ethnic slurs and to be called out, been reprimanded, been fired is not censorship. Nor does it mean that our freedoms are diminished or that it's a communist takeover. It means that our society will not tolerate human degradation and name-calling. It is a way of preventing a reinforcement of prejudices that has been with us for many years. It's about time that this changes!
Whether you like it or not, our country is becoming more diverse culturally and racially. The adult thing to do is to put away your usual stereotypes and learn why some Dr. Seuss books were not published and why they had parts that were considered offensive. Don't just look at those sections and say, "Well that's not offensive to me." Try to understand this from the perspective of the offended.
Learn about the "Lost Cause" and how many in the South rewrote history concerning slavery. This is why having Confederate statues in town squares is offensive to many African Americans.
It seems such a small price to pay for checking our biases and making an effort to understand and respect those who are different from us.And anyone who still thinks it's OK to call COVID-19 the "Kung flu" really didn't get my point — and should be ashamed!
Charlotte Shields, Papillion
Give Trump credit
As my wife and I got the first of two COVID-19 vaccine shots, I had to pause and reflect on how this was possible. In my lifetime, vaccines usually take years to develop, but through a modern miracle of science and tremendous efforts by our previous president, we have these vaccines in less than a year after the pandemic broke! I believe a typical politician would not have achieved this. Our previous president produced results like this with a business-focused, "think outside the box" mentality.
I doubt a typical politician would have gotten Mexico to support our efforts to stem the tide of immigrants crossing our border under our previous president. The means to do it were unconventional, yes, but it was effective. That's because a businessman seeks to produce results, and the worst of politicians seek to stay in power.
Religion, politics
I read with considerable dismay Dale Monsell's letter of March 30 in which he says that President Biden having (gasp!) a picture of himself with Pope Francis was somehow in violation of church and state separation. I certainly did not expect to read such bigoted hogwash.
If President Biden had a picture of himself and Queen Elizabeth II in the Oval Office, would Mr. Monsell claim President Biden was looking to have this county revert to being an English colony? If it were Donald Trump with the picture of himself and the Pope, would Mr. Monsell make such an objection? Of course not. Donald Trump isn't a Catholic. I am sure Donald Trump had pictures of himself with evangelical leaders about. I don't recall Mr. Monsell making any suggestion of that violating the separation of church and state. He seems to focus his consternation on President Biden's Catholicism. And that is bigotry.
I thought this country got over this nonsense 60 years ago when John F. Kennedy was in office. Obviously, I was incorrect.
Biden, Catholicism
Dale Monsell does not need to worry about President Biden appearing to join together with the Church of Rome. Mr. Biden has taken a number of policy positions that are contrary to the teachings of the Roman Catholic Church. Abortion and same-sex marriage are two examples.
Charles Drew excellence
My mom and I received our vaccines at Charles Drew's site at Omaha Home for Boys.
It was incredible how quickly they got us out of there, a well-oiled machine, indeed. Could not have received any better service and want the city to know what an efficient organization they are.