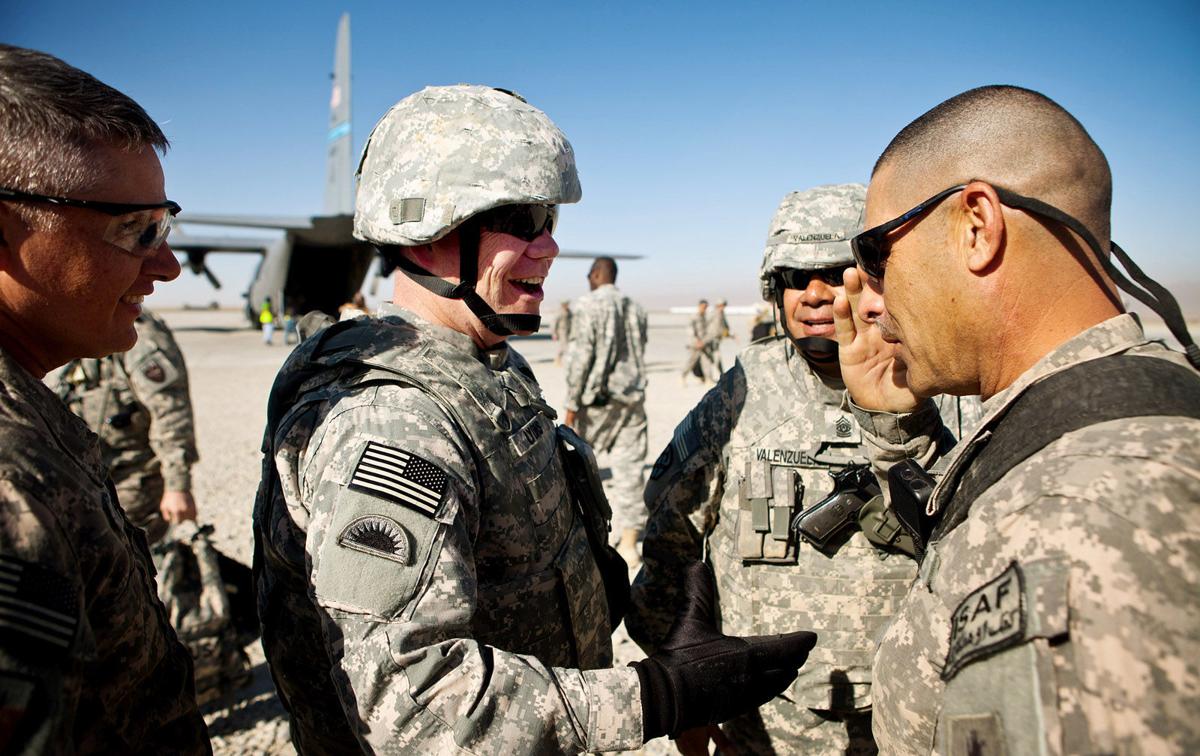 They counted on us
Certainly one of the most tragic and unforgiving actions of the U.S. botched and bumbled withdrawal from Afghanistan is the betrayal of the thousands of Afghan interpreters and translators who put their lives at risk on a daily basis to work with the U.S. military government. These brave men and women, who are now in immediate danger, counted on us and staked their lives and future on our promise to help them from possible attacks by the Taliban. It is well known and documented that the Taliban have been ruthless in their retaliation of Afghans who assisted U.S. forces.
It is also well known, admired and greatly respected, that one of the great enduring values of our military on the battlefield is to leave no one behind. However, that is exactly what we as a country have done to the Afghan interpreters and translators.
We have a chance as a country to help right a terrible wrong. I call on the Nebraska congressional delegation to demand that the U.S. State Department and the Department of Homeland Security take immediate steps to help save the lives of those Afghans who pledged their loyalty to the U.S. and who now find themselves running from retribution by the Taliban.
retired district director,
Learn the lesson
Let the blame game begin! Finger pointing between the R's and the D's is another one of the consequences of a mission gone bad!
One more "invader" from the West trying to impose its culture and democratic system onto a country that is just not ready to be set up as a carbon copy of who we think we are. What this debacle in Afghanistan reveals is that everyone, from Bush to Obama to Trump and now Biden, is to blame.
What lesson are we missing from our own history in this country? King George III was run out of this country by an army of patriots who used every means known to them at the time to rid themselves of a foreign ruler. They had something in common with the VC, the Taliban and others who simply don't want and don't need a foreign power to interfere in their political destiny.
This is a harsh lesson. But there's enough blame to go around. This nonsense that "we" can win in Vietnam and we can win in Cuba and we can win in Afghanistan is pure, unadulterated BS!
Not world's policeman
I proudly served America for over 20 years as an Air Force officer and then another 20 years of government civilian service to our DoD. I never thought I would be embarrassed or ashamed of the greatest country in the world.
We were totally energy independent with a robust economy, record employment of women and minorities finally getting our border secured, low inflation, and low taxes. Now, in just a few months, we are begging our enemies to open up their oil fields.
Our latest embarrassment is the Middle East. Getting out of our untenable military operations should have been done decades ago when we realized we can't force other countries to conform to our ideals. We are not the world police, and one day we might even learn that we don't take on conflicts around the world unless we have the intent to win, not sustain, actions in foreign lands. Don't put American lives at risk if you have no intention of winning that conflict.
Chris Darrell, Plattsmouth, Neb.
Graveyard
Afghanistan, the graveyard of empires — as we limp away from it in a perfect rehash of our Vietnam disaster, White House spokes-jugglers are dancing as fast as they can to pretend that someone knew, but couldn't be expected to know, but that now we know and will certainly know better next time.
But I did say, three months ago, to anyone who would listen: "evil does exacerbate stupidity. Thus Hitler studied Napoleon's campaigns and still invaded Russia in the winter. And thus America colluded closely in the 1980s with insurgents who later became the Taliban, and who rose from dusty nothing to defeat and seal the downfall of the Soviet empire, and still we invaded Afghanistan, where the season is always wrong."
Scott Hartley, Fairfield, Iowa
Failure in Afghanistan
So, the United States military has been in Afghanistan for 20 years training the Afghan military how to defeat the Taliban. Close to 3,000 lives of our military personnel were lost in this endeavor. Countless lives of contractors and civilians were also lost.
With the hasty withdrawal of the military, it appears there was no plan to remove U.S military equipment — that has now become the property of the terrorist group, the Taliban. So now, instead of driving around in beat up pick-up trucks, the Taliban has the use of U.S. military Humvees and who knows what other equipment. Oh, I almost forgot, within one week the Taliban has taken over the country of Afghanistan.
And our president has been on vacation.
Bacon, Big Pharma
Recently a collaboration of large drug companies calling themselves "American Life Sciences Innovation Council" bought a half-page full color ad in our World-Herald stating Don Bacon wins their "Champion of Health Care Innovation Award." Give us a break! What an extremely misleading thing to say that Mr. Bacon will oppose "Importing socialized pricing policies."
Importing? They very well have enough already obscene profits to do whatever it takes to stop we the people, Medicare, from being allowed to negotiate drug prices with Big Pharma!
I am sure nearly every Republican congressman and senator is eligible for this special" award, as they will certainly vote for/with the large drugmakers as well as big insurance, big oil & gas, etc.
I will never understand how through their ignorance, working and middle-class people continue to consistently vote against their own best interests!
Masks, hospitals
I am a firm believer in the efficacy of the various COVID-19 vaccines.
If all of the major Omaha and Lincoln health care systems believe so strongly in the efficacy of the vaccines as to require that all employees and providers be vaccinated, then I should hope that they will also stop requiring us to wear masks in their facilities as well.
Michael J. Coffey, M.D., Omaha
NU policy wrong
The University of Nebraska's COVID digital passports procedure and data collection are both unnecessarily intrusive and unethical and present a peril to those who are COVID recovered (risking unnecessary vaccine side effects for no improved immunity in COVID-recovered individuals). It is brazen, disingenuous and unscientific. It cannot be rationally defended.
So, what should the university's policy be? Unless previously recovered from COVID, students and staff are encouraged to get vaccinated with one of the emergency vaccines. The vaccines are available free of charge at university clinics.
Fight prejudice
The Omaha World-Herald served its readers well regarding the controversy over CRT produced by Jim Pillen's resolution to the Regents of the University of Nebraska.
Mr. Pillen's point of view was published, as were various responses pro and con on the opinion page. Friday's paper gave readers the OWH's thoughtful position regarding the matter. Moreover, intentionally or not, the controversy alerted us to the beginning of the gubernatorial election campaign of 2022. Clearly, Mr. Pillen has introduced a red herring into the campaign to stir up the populace to an issue that doesn't exist.
What is Mr. Pillen's problem with the truth about our history? Racism is a serious issue in every state of this great country. Nebraska needs a governor who will help all Nebraskans to understand racism and lead the fight against racism and prejudice here and nationally.