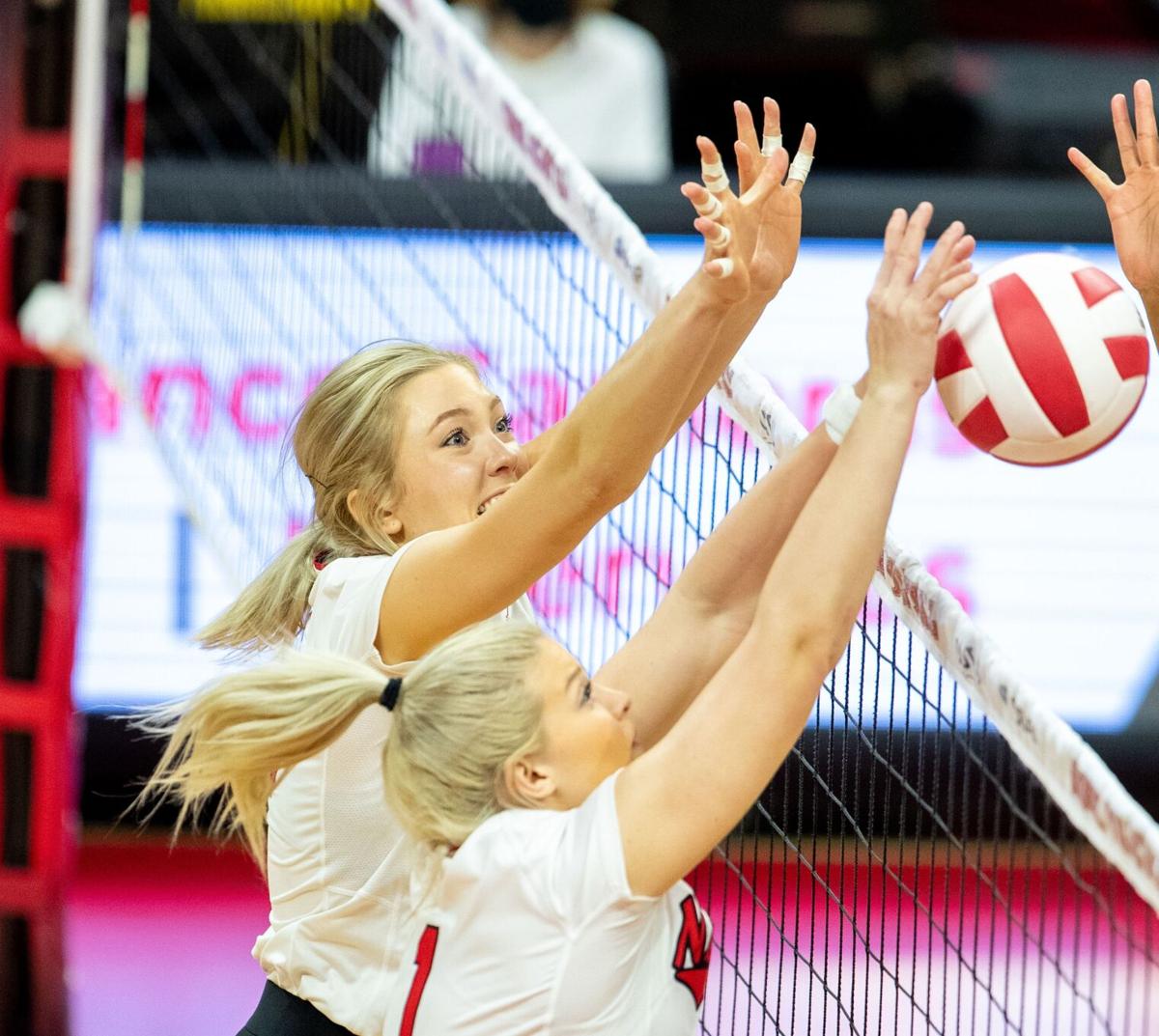 NCAA shows disrespect
Kudos to the teams who made the field of 48 for the upcoming NCAA women's volleyball tournament. A big thumbs down to the NCAA itself for the mismanagement and bad planning of this tournament. Per The World-Herald, all matches will be played in the CHI Health Center. The TV coverage, however, is abysmal at best (per the OWH, no cable TV for first- and second-round matches, and only four of nine semifinal matches on cable TV).
The reason heard is that close quarters at CHI make it hard to accommodate TV crews. My read is that the NCAA could have opened up the purse strings and, similar to Indiana (men's basketball) and San Antonio (women's basketball), used multiple venues (e.g., also CU and UNO) to allow for more room for fans and TV crews.
In my mind this again smacks of the NCAA's unfair and discriminatory treatment of the players and coaches of a women's sport.
Georgia election law
The new 100-page Georgia voting law is a classic textbook case in political interpretation and presentation at its worse.
One thing that will not change is the Election Day. The polls will continue to be open from 7 a.m. to 7 p.m., and if you are in the line by 7 p.m., you will be able to vote.
Early voting access has been expanded. Many large counties are already from 7 a.m. to 7 p.m. Now it must be available across the state at least eight continuous hours a day, from 9 a.m. to 5 p.m.. This is even in small rural counties with part-time staffs. Several counties have always expanded hours beyond those minimal hours. All counties must offer at least one Saturday from 7 a.m. to 7 p.m.; counties also have an option to also include up to two Sundays.
Drop boxes were permitted for the first time in 2020 because of the pandemic and were not to be continued. The new law now makes the use of drop boxes permanent. An elector with an absentee ballot may use a drop box, mail or post office, or personally deliver their ballot. There is also a specific list of 20 relatives who may deliver the ballot along with others specifically listed.
Voter ID is another hot button even though it is estimated that over 95% have suitable voter ID. Alternate identification can be provided at no charge.
Just because someone says it, prints it or posts it does not always mean it is true.
It ain't broke ...
I write to support and amplify your (horrendously titled, but good-hearted) Tuesday editorial about voting rights.
I wanted to make a point many folks don't realize. In a busy election, like 2016 or 2020, checking a voter's ID will make voting lines longer and slower. Election clerks work as fast as they can, but adding a step that takes between 30 seconds and a minute for every voter will inevitably slow things down and make long lines longer.
Yes, I know practice makes things faster, but remember that clerks are your neighbors and probably do this only a couple times every few years. They're not pros.
No one (well, except for some sore loser candidates) is saying the process is broken, and "if it ain't broke, don't fix it." People must recognize bad-faith arguments when they see them.
Guns, birds, humans
Paul Trout (Pulse, April 3) pointed out that Donivan Humwaldt (Pulse, April 1) was "misinformed" about Nebraska having a law limiting a shotgun's capacity of three shells for hunting pheasants. Mr. Trout is technically correct, as the law limit pertains to "migratory birds," not pheasants. (See U. S. Fish & Wildlife Service; Office of Law Enforcement.)
However, the point that Mr. Humwaldt was making was that in Nebraska, there is a shell limit in guns for protecting birds, but not humans. Even mentioning limiting the shell capacities in guns, even those used exclusively for shooting targets or people, seems to bring out the age-old Second Amendment rights criticisms. The Migratory Birds Association must have had a powerful lobby 75 years or so ago to get this law passed.
Wrong Mass decision
So, the three Nebraska Catholic bishops have decided that the Nebraska Catholics have a grave obligation to return to in-person Sunday Masses in May. Unbelievable! The fourth surge of a national pandemic is rearing its ugly head, and dangerous variants are spreading rapidly. This decision is so irresponsible, selfish and absolutely crazy. What are they thinking? My guess, donations must be down!
Mr. Excitement
Is there anybody out there that wonders why our President Biden hasn't held a "State of the Union" address? I just can't wait. It'll be breathtaking.
Gun policy
In response to Dennis Swanson's disingenuous argument (March 31 Pulse) against gun control, I say bravo. Wayne La Pierre, NRA's disgraced president, would be proud of your effort. You deliberately ignore the reality that the Boulder law is a municipal one. Leave the municipality and the law does not apply. Also, you left out that a Colorado court ruled the law unconstitutional. Still, that said, you offered a fine example of misinformation and unintentionally made the argument for federal gun laws.