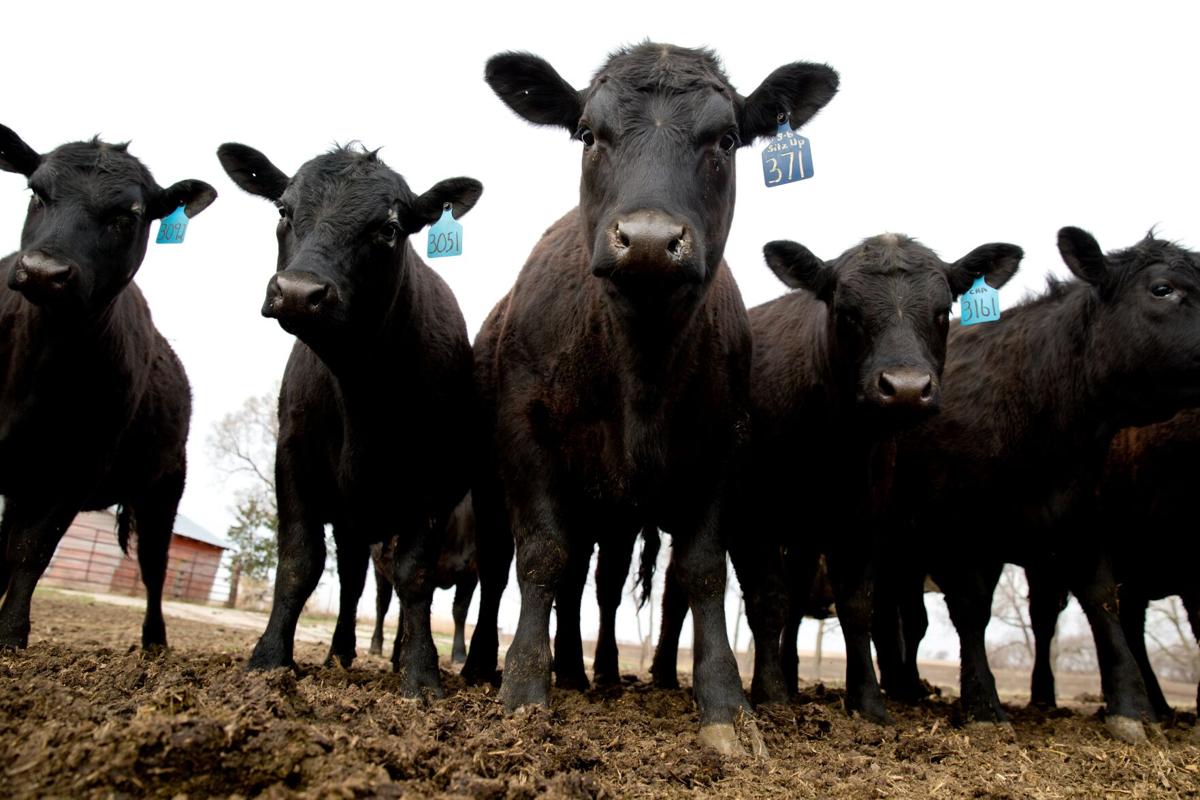 Cattle and climate
Thank you to the World-Herald for more great reporting on our changing climate and how it affects our $10 billion cattle industry in Nebraska and how this same industry can be part of the climate solution. From your articles on "Maligned cattle" to "Incentives for the beef industry," there are some takeaways that I hope our congressional delegation will note:
The Great Plains is on track to be 5 degrees warmer by mid-century, with increasing numbers of 100 degree days, and heat stresses cattle. Ranchers now understand the need to take action and are ready to be part of the solution. Sixty percent of rural Nebraskans recognize that action must be taken to stop the worst of climate change. The National Cattlemen's Beef Association has stated a goal to be climate neutral by 2040.
Sens. Sasse and Fischer, as well as Reps. Fortenberry, Bacon and Smith can earn increasing support from rural Nebraskans — and from the rest of the state as well — by boldly working to stop climate change. They would also do well for the majority of Nebraskans that want to see action on climate by putting a price on carbon to mitigate CO2. They can protect Nebraskans from the rising energy costs with a carbon cash back payment.
And now the schools
The recent closing of Black Elk Elementary School in Millard Public Schools behooves me to make one more passionate plea: if not vaccinated, please wear a mask. It protects others and you from the disease as well as keeping us from having to close classrooms and now, even schools. It also helps mitigate the anxiety of finding child care for families with two working parents, etc.
Putting aside political differences and uninformed conspiracy theories that keep us from doing the right thing would be so very constructive.
Kids, vaccination
I hold a doctoral degree in pharmacy. I am one of fewer than 1,400 board-certified pediatric pharmacotherapy specialists in the country. I have spent the entirety of my 25-year professional career working in pediatric intensive care units.
In the last two years, I have watched children in my units die of COVID. I have seen children put on ECMO, a machine that acts as the heart and lungs when COVID ravages their bodies. I have cared for kids with MIS-C, a syndrome that occurs after the COVID infection that can cause long-term complications like heart failure. I have seen these conditions happen in kids with complicated medical histories, and in kids who had previously only met their pediatricians in well child checks.
My kids, aged 12 and 16, were both vaccinated against COVID on their first day of vaccine eligibility.
I am completely comfortable with our decision to have them vaccinated. The vaccines are safe. They are effective. They save lives.
The vaccine is soon to be available to kids aged 5-11. If you have children in that age group, please consider vaccinating them. If you have questions about the vaccine, please reach out to a trusted health care professional or a reliable news source for answers.
Frost is capable
Sam McKewon's contention in his recent article is that the reason for Nebraska's football woes is that opponents have figured out how to defense their high-octane offense. According to him, opponents try to control the clock and sit back and wait for NU to self destruct-
For the record, every college football team knows their opponent's offensive and defensive tendencies. Coaches watch endless hours of film and based on what they see devise a game plan to counteract the opposing teams strengths. During the week before the game, a scout team runs the opposing teams plays in practice so players are ready to read and react on game day. They also prepare their kicking game.
Bottom line: The team that makes the fewest mistakes and executes their game plan best usually wins. (The exception being a team with superior talent). Underlying McKewon's critique was a hint that Frosts offense is too risky. Let us not forget that in '94 and '95 the Huskers went undefeated running a highly explosive, yet risky, option offense. A QB by the name of Tommy Frazier ran it to near-perfection and the result was two national championships.
Coach Frost's offense philosophy is solid, as he proved by his undefeated season at UCF. The Huskers have been competitive in every game including games against rated opponents. Frost is doing a good job. All he needs is time to recruit the players best suited for his offense. When that happens, look out.
Medicare help
I refrained from answering Alice Klein (Oct. 27 Pulse) about her concerns with Medicare enrollment, until I saw the post from Chhanda Bewtra (Oct. 31 Pulse). One had a Ph.D. and the other is a retired physician and thought that because of their education the process would be simple. It makes no difference on education if that is not what you are trained in, whether you are a college or high school graduate.
Because Medicare can be confusing, the federal government funds a SHIP, or senior health insurance assistance program, in every state. This is a free program with volunteers which have been trained to educate people so they can make informed decisions. They have a list on their computers with more than 50 insurance companies, their ratings, and their premiums based on your age and other details you provide.
Depending on your situation, they can advise you on whether a supplement insurance vs. a Medicare advantage policy would be better, the premiums you would pay or if those would be paid up front or deducted from Social Security. You can bring a list of all your medications and, again, they would have a list of the companies and their premiums.
When it came time for us to choose, we were bombarded by all these mailers on Medicare coverage. We attended a few seminars and had a couple of agents over to our house. They all had one thing in common. They represented the company they worked for.
SHIP is not affiliated with any insurance companies. They give you all the detailed information, plans, companies and premiums, and you make up your own mind. Only took a few minutes, and voila! Peace of mind.