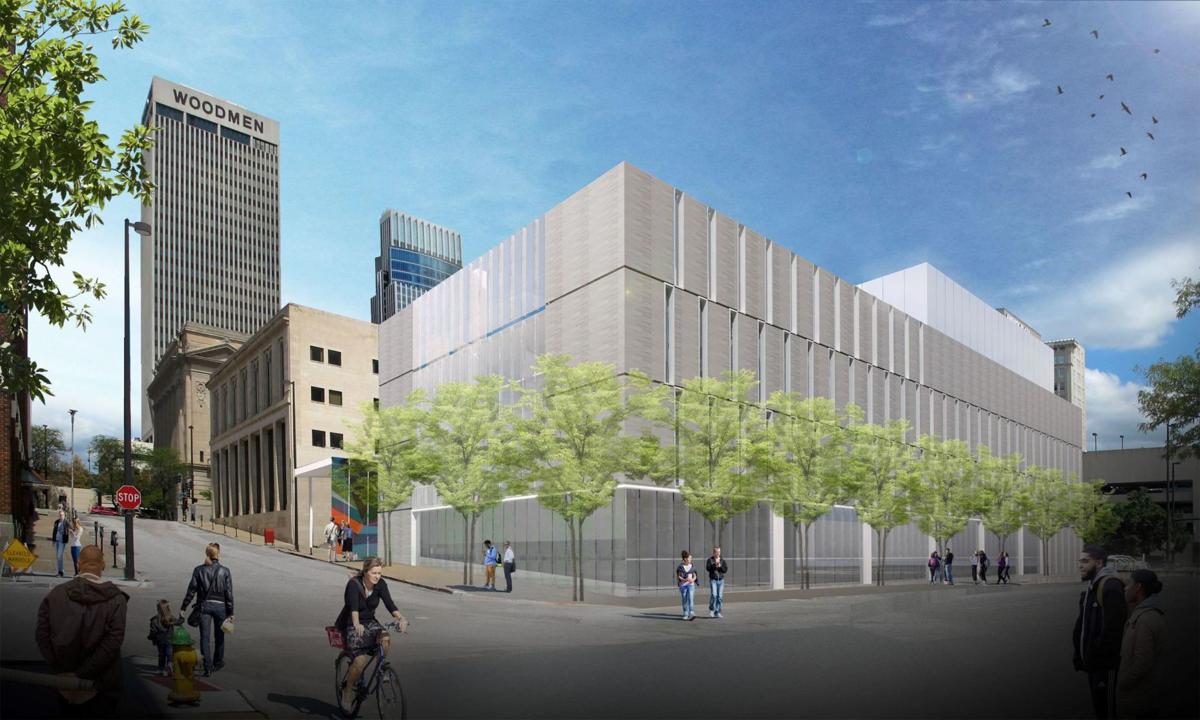 Kids deserve better
Douglas County is building a downtown kids' jail without even meeting state and federal guidelines. From the day it's built, it will have insufficient kitchen, laundry services, natural light, recreation space and too few beds for our average daily population. This jail is being designed around a solitary confinement model whether or not the youth is detained for murder or for simply stealing a pack of gum. These problems were foreseeable, and taxpayers have actively opposed this undemocratic process designed to line the pockets of developers. Private, for-profit corporations should never dictate public policy. All public bonds that raise our taxes should go to a vote of the people. This did not happen.
The Omaha I was raised in would never put a child behind bars in a room without windows. There are bathrooms bigger than the 77-square-foot cells that Douglas County is designing for our youth. Young minds don't need to be punished; they need to be healed with compassion and empathy and given hope with windows to the outside world. Today's policies shape future generations.
The Nebraska Jail Standards Commission has pointed to these deficiencies, yet the project continues. This construction project is not only bad for our children, but is a flagrant abuse of the taxpayer, who was never given the chance to vote on the most expensive construction project in Douglas County history. Several of the elected officials behind this project have been voted out of office with hopefully more to come.
Bad for youths
After living in Omaha for 60 years, I am saddened to read the Douglas County Board is still trying to force the relocation of the Douglas County juvenile detention center from its current location on 42nd Street to downtown, contrary to the wishes and desires of the people of Omaha. Omaha 's population is growing and the county board members want to build a detention center in midtown with 9X10-foot rooms for only 64 kids. The maximum capacity will be 64 kids, versus 100 at the current location. The county board members have been pushing for this bad plan for many years, and they refuse to recognize the will of the citizens living in Omaha.
George Parkerson, Lansing, Mich.
A fragile planet
Thank you for the April 22 story, "Google Earth's new Timelapse shows 40 years of climate change in seconds." We can now see the damage from using fossil fuels with our own eyes. Watch the glaciers shrink; they supply major rivers worldwide on which 2 billion people depend for water. As the rivers dwindle, millions will be displaced or die.
The climate crisis hits us on many fronts. Warming is decimating pine forests by spreading Pine Bark Beetles, and the millions of acres of dead trees fuel wildfires, while Brazil's rainforests, "the lungs of the planet," are cut down for profit.
Our oceans take up carbon dioxide, forming carbonic acid and changing the pH balance on which ocean ecosystems depend. The warming waters expand, endangering coastal cities, while the rise in temperature kills off coral reefs.
Desertification spreads in northwest China, in the Middle East and across Africa. Droughts alternate with floods across the U.S.
The challenges are immense, but political inertia prevents us taking the actions necessary for survival. Sensing that we may not make it, we go nuts instead. "When people are unable to control events with science and technology, they revert to magical thinking and behavior" (W. T. Jarvis).
At least as far back as the 1996 speech by John Deutch, CIA experts have been warning us that the climate crisis endangers our national security by spreading chaos and irrational mass movements. We already have ISIS abroad and the Trump cult science-deniers at home.
I'm old enough I won't see the worst part of the collapse; I'll be spared that grief. But my family ... .
Dangerous for our democracy
Since President Biden has been in office, many of us are collectively breathing a sigh of relief. But to anyone who is actually concerned about a continuation of democracy and truth: Don't get too complacent! The ouster of Liz Cheney from her House Republican conference position is a clear indication that the Republican Congressional Caucus has chosen to support the bogus assertions of Donald Trump, rather than the conservative ideology of this traditional party.
These members are not interested in governing, but are continuing to support the "big lie" for their own political gain. Recall that the 2020 Trump campaign had no platform. Why? It is because they don't care about ideology. They care only about keeping power through slavishly worshiping a liar who thinks he should be king despite voting results and 60 thrown out court cases.
Ms. Cheney's record is more in line with conservative principles than the House member who has taken her place, Elise Stefanik. The only reason Stefanik got this job is that she is willing to go along with Trump's lies.
What does all this mean? It means that the Republican leadership is unwilling to speak truth, is unwilling to democratically tolerate differences in the party, is unwilling to subscribe to the rule of law. This is extremely dangerous for our democracy!
Charlotte Shields, Papillion
They'll believe anything
OK, Republicans. You're ignoring the Constitution. I respect Liz Cheney. This a country where we value free speech. You are Donald Trump puppets who believed everything he said.
The need for ID
Hypocrisy is alive and well in 2021 America. Consider the people who have no problem with American citizens being required to show vaccine cards before being allowed in stores, sporting events or any other public or private venue. These are probably the same people who oppose anyone from having to show a valid photo identification before being allowed to vote in any local, state or federal election. If that is their view, it leads to this question: Who was really elected president of the United States on Nov. 3, 2021?
Bradley Wardell, La Vista
Remember this pattern
There seems to be a lot of concern for the Afghanistan interpreters and other Afghanistan people who helped the United States in our fight against the Taliban. They worry that if we pull out of Afghanistan these people that were loyal to the U.S. will be murdered or otherwise persecuted if the Taliban regain powder. People need to shove these ridiculous worries aside. We are the United States of America. There is nothing we value more than than a friend and ally and we would never pull out of a fight and leave a loyal friend to suffer harm. If you don't believe me, just ask the Montagnards in Vietnam.
Bruce Sprain, Glenwood, Iowa