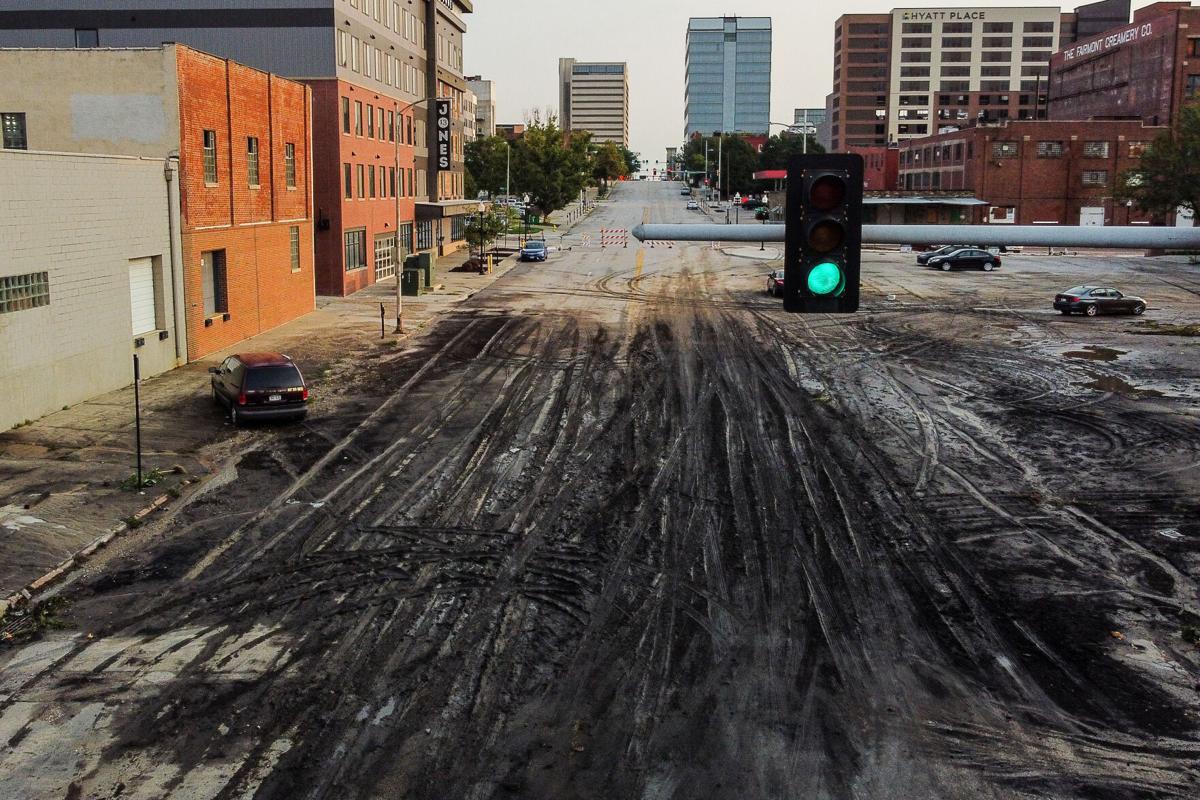 An ongoing challenge
Steve Andersen, director of sewer maintenance for the Omaha Public Works Department, estimated that the heavy rainfall that fell downtown Saturday night was "somewhere near a 100- to 200-year recurrence" (World-Herald, Aug. 10). Unfortunately, his estimate is way off. I've seen a number of similar or heavier rainfalls in eastern Omaha, and I'm not nearly that old. The worst was on Aug. 6-7, 1999, when the airport received 10.48 inches of rain, and flooding was widespread.
Climate change will make heavy rainfall and flooding even more frequent, because warmer air can hold more moisture, and the occasional slow-moving storm system will dump it on the area. Instead, we need to recognize that paved-over streams such as Saddle Creek will still sometimes flood. So will developed floodplains that appear to be protected by levees, as many people found out in the 2019 floods. These areas remain dangerous. Even if no lives are lost, the task of mucking out a home or once-successful business is heartbreaking.
Also, modern vehicles are computerized marvels, but don't dunk your car if you wouldn't dunk your cell phone.
Exchange of ideas
I had to smile at a sentence written by Jim Pillen in his explanation for not exploring critical race theory (Midlands Voices, Aug. 11). The sentence read "Academic freedom is not one-sided; it demands a free, fair exchange of ideas between instructors and students without fear of consequence for voicing a different opinion." So what is our problem with exploring this theory?
Donivan Huwaldt, Uehling, Neb.
Threat to freedom
To those who still believe we live in a free country and can make informed decisions about our own bodies, I highly recommend you celebrate your freedom of speech, practice your freedom of religion and be thankful for your right to bear arms. Continue to defend those rights because, I can assure you, the "powers that be" are feverishly working to take them away.
Voter ID
The World Herald reports that something called Citizens for Voter ID is launching a petition drive to require voters to show photographic identification. The "sponsors" named in the story are all Republicans. The website of this anti-democratic outfit shows only State Sen. Slama — the Ricketts ventriloquist puppet. So, here is a question for the next Ricketts press conference: "Governor, in light of the fact that the Ricketts family gave $300,000 to restoring the death penalty after the Unicameral had abolished it, I would like to ask whether you or any member of your extended family are contributing money to this petition drive designed to make it harder for people to vote? Just asking."
Foundation of truth
Growing up in the UK, I had to come to terms with some terrible parts of British colonial history. To understand that uprisings in the British empire were about freedom and autonomy, not destructive rebellion. That the history I had been taught was only part of a more painful truth, and that I had benefited, at the expense of others, from living in an imperial nation.
I am now a white American, and I know that a country led by white people has done things that were not only heroic but were also oppressive and damaging. This does not mean that our nation is less than, or that we should no longer be proud of our achievements — it means we are beginning to take responsibility and learn from our past.
Critical race theory allows us to build a foundation of truth, no matter how painful.
"Justice and Liberty for all" cannot be that truth if we do not acknowledge reality, correct the damage and build a stronger future together.
Georgie Scurfield, Papillion