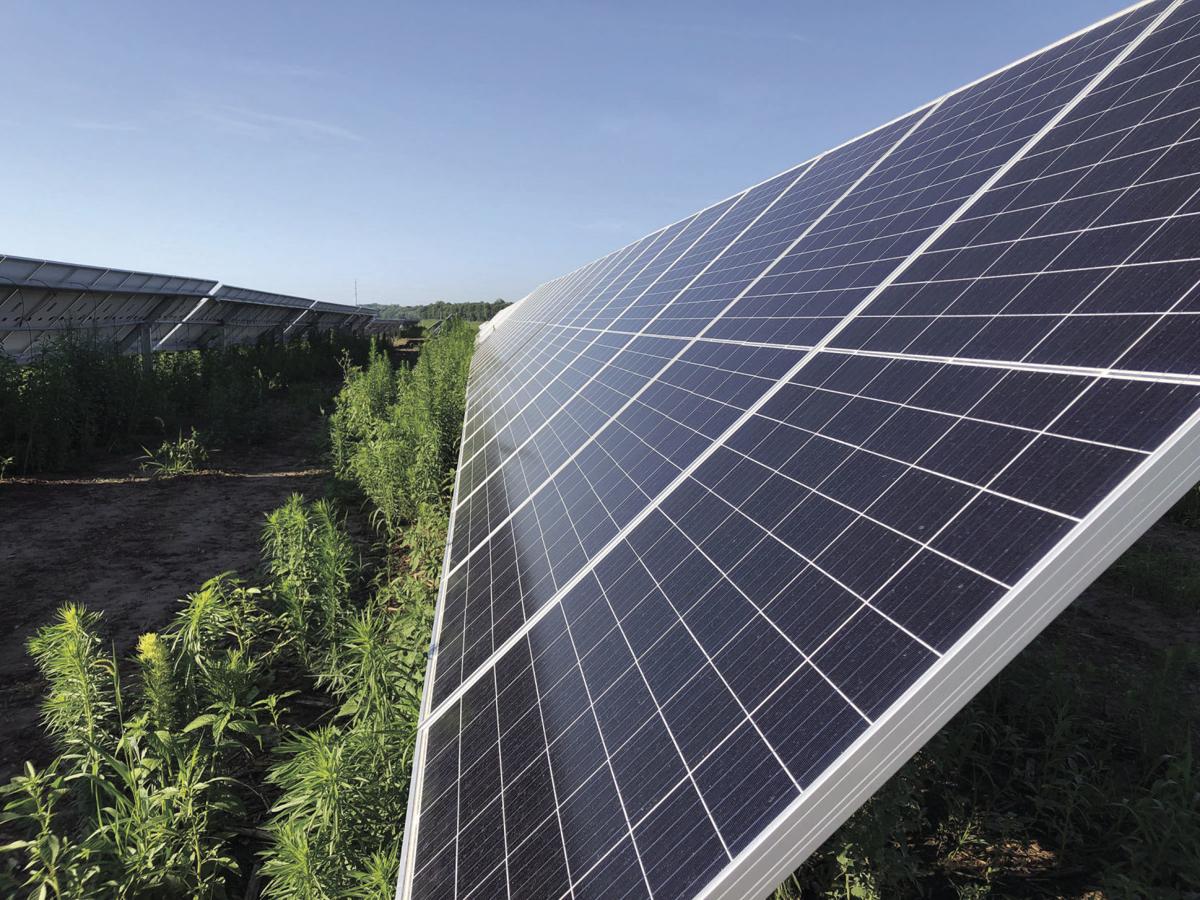 Pass OPPD resolution
I urge member Mary Spurgeon of the Omaha Public Power District board to support SD 7 and advocate about the worsening climatic trends currently being experienced. OPPD must recognize the "scientific consensus" of the role humans have played on climate change.
Ms. Spurgeon, as a recent Creighton graduate with a bachelor of science in environmental science and one of your constituents, I care about advocating for the environment. Your lifelong concern for environmental stewardship is something I share with you. As a member of a younger generation, I worry about my future and the future of my younger siblings. Change needs to occur within our city and you are the key to doing it.
According to NASA, 97% of climate scientists agree that climate change is due to humans' use of fossil fuels. According to NASA, human activities have caused an increase of 1.02 °C in the global temperature since the Industrial Revolution, from 1880 to today. These changes will create more frequent severe climatic events, like what our community experienced within the flood of 2019.
I urge you to continue to advocate for public policy issues like you did while you were a member of the leadership team of Omaha Together One Community to uphold justice within our community. I hope you recognize the importance a vote "yes" to SD 7 has not only for Omaha but also the state of Nebraska.
Gabrielle Baker, Papillion
Election procedure
Sandra Kent in her May 13 Pulse letter accusing Republicans of attempting voter suppression was mistaken about what happens when you vote at the polling place.
The clerk with the book of eligible voters asks each voter for his or her name, and after finding the name in the book asks for the address. If all is fine, then the voter signs the book, and clerk 1 gives clerk 2 the voter's serial number and ballot number. Clerk 2 writes the voters' name in book 2 along with the serial number and ballot number, and clerk 1 writes the line number in the book of eligible voters. If that book shows a voter was sent an early voting ballot, the voter can only vote provisionally after stating that he or she either did not receive one or it was damaged.
The clerk does not compare the voter's signature with one on file. There is no signature on file at the polling places. I know this because of my experience as a clerk/judge for Douglas County Election Commission.
Yes to Arizona audit
Thanks to Jayne Bruck (May 14 Pulse) for her excellent, logical opinion on the Arizona audit. It is very interesting to search the term "Arizona audit" on YouTube versus the new upstart Rumble. In fact, it is amazing how much our big brother friend is not allowing the comrades to see! Check it out and pray with me that the "big lie" will be exposed.
Relief for sewer charge?
On my MUD bill each month is a $48 sewer charge. It is my understanding that this fee is to pay for the project of separating sewage from storm drainage, a federal mandate. I contacted the mayor's office and was told that COVID relief funds could not be used to pay off this debt. I would implore the City Council to see if there is some work-around to this issue.
What greater monetary relief could be given to the citizens of Omaha than to lower their utility budget by $50 a month? To me, this would truly be COVID relief for everyone — a $50-a-month stimulus.
Best tax policy
This Tax Day our elected leaders need to finally do right by our community and economy by passing tax policies that lift up working families, women and communities of color, not the super wealthy and mega-corporations. It is long past time for those who have the most to pay their fair share!
The super wealthy and mega-corporations are flourishing more than ever, while working families are struggling with unemployment, lost wages and the ravages of a public health crisis. Rather than cut supports that families turn to when times are tough, we should raise revenue to invest in our shared success by making the super wealthy pay their fair share in taxes. Passing President Biden's American Recovery Plan and American Family Plan would go a long way to start to fix our unfair tax code and provide the funding we so desperately need for programs like universal child care, paid leave for all, health care and nutrition programs.
Struggling families need these programs and need money in our pockets, which is why Congress must also make the improvements to the Child Tax Credit and Earned Income Tax Credit (EITC) passed in the American Rescue Plan permanent. These temporary improvements to the Child Tax Credit alone cut child poverty in half! We need to keep that momentum going so our families can thrive. This isn't just the right thing to do, it's how we boost our economy for everyone
Bernardo Mujica, Sioux City, Iowa