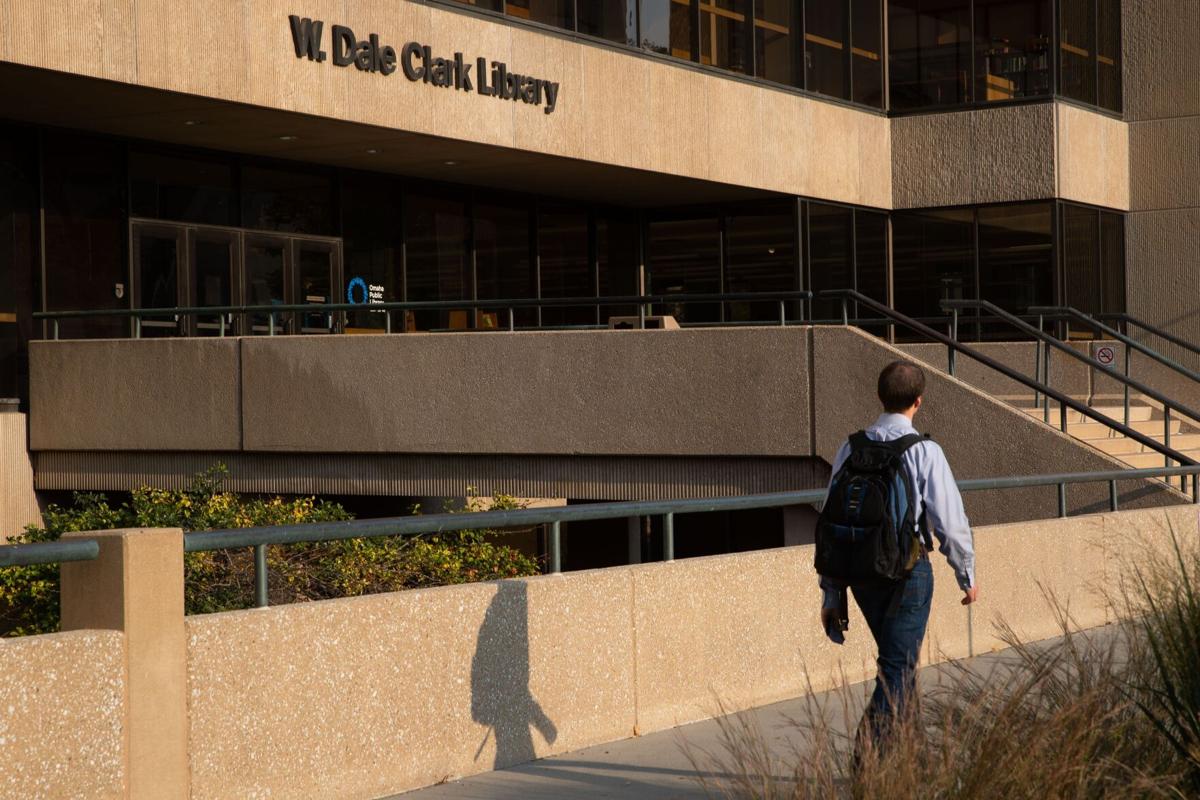 Preserve materials
I read with interest and much concern the article in Wednesday's W-H about the proposed destruction of the W. Dale Clark Library in downtown Omaha and moving all its contents to a new, as yet to be finalized location. I understand the need for progress and newer, more up-to-date facilities. What concerns me the most, however, is that a treasured room and section on the third floor — the genealogy room and microfilm/fiche area — could possibly end up getting the short straw at any new location.
While most every book, journal, magazine, etc. in the library could be considered valuable, materials in this particular area are invaluable. They contain histories of many famous Omahans and other Nebraskans and a plethora of information on other people and families across America and around the world.
It would be an absolute shame if any of the books and materials in this area would not all "make it" to a new, and hopefully larger, area in any newly constructed "main" Omaha library building. I urge all who use this area of the W. Dale Clark Library for genealogical research to stay on top of this upcoming change and make your opinions known to those in charge.
U.S. bullying abroad
With the 20-year anniversary of Sept. 11 approaches, it's time for some brutal honesty:
The absurd War on Terror (war on a method?!) has been a colossal failure. It has actually increased the number of "terrorists" and "terrorist" organizations many-fold. It has cost the U.S. an astounding $8 trillion, swelling the pockets of "defense" contractors as well as the national debt. It has resulted — thus far — in 900,000 deaths, a total which will surely grow as PTSD and suicide set in.
It led to shameful torture, "black" sites, death squads, massive surveillance/spying on Americans, Islamophobia. One would like to include the loss of moral standing in the world, but that was lost long ago.
With the ignoble defeat in Afghanistan, the U.S. has now lost three of the past four wars (Vietnam, Iraq II, Afghanistan)!
Each of these wars resulted in horrific devastation; each war resulted in no U.S. officials held to account. Far from being an "exceptional" nation, we are a frightful, imperialist bully.
The most recent disastrous defeat in Afghanistan came after a 20-year presence, in which lie after lie was told — by the White House, Congress, State Department, Pentagon, CIA, the establishment media.
A personal decision
"The Handmaids Tale" may well become a reality for many women in this country if the current momentum in Texas continues beyond that state's borders.
I am writing, in total despair and terror, in response to the absolutely insane abortion ban (SB 8) that Texas lawmakers recently passed. Gov. Pete Ricketts tweeted last week that he is looking forward to coordinating similar legislation here in Nebraska, and I would like to take this opportunity to sound the alarm to our residents: This law is not pro-life; it is pro-birth. There are no exceptions for rape and incest. Any women in our state could be forced to carry and deliver a child conceived out of incest or rape, against her will. Abortion is health care. Abortion is safe. Abortion is a personal decision.
I am calling on every single elected official in Nebraska to stand up for the rights of women as strongly as they've stood up for the rights of our citizens to not wear masks.
Editorials' history
A letter Wednesday from Rebecca Richards labeled "Stop editorializing" included her wish to "go back in time where a newspaper would only give us the news" because The World-Herald had "no right to give an opinion." I don't know how far back Richards wishes to go, but I can assure her newspapers have been expressing opinions for over 200 years in this country.
As a UNL journalism major in the early 1960s, I studied the history of journalism, learning where news appeared and where opinions occurred in a newspaper, a traditional placement established from our earliest days as a country. I also learned how to distinguish between news and opinion, both by placement and by attribution. Additionally, I was taught that an unsigned editorial in the left column of the opinion page represented the position of the newspaper's entire editorial board.
The rationale for this time-honored placement of the board's collective opinion reflects our founders' belief that a democracy cannot thrive without an informed citizenry and an unbiased press, which they labeled the Fourth Estate. I appreciate that The World-Herald accepts its responsibility for the privilege of informing its readers by daily processing the news, analyzing every nuance, and then sharing its collective opinion on the opinion page.
That the page is entitled Opinion in at least 60-point type should leave no doubt in any reader's mind that the pieces appearing on that page are exactly that.