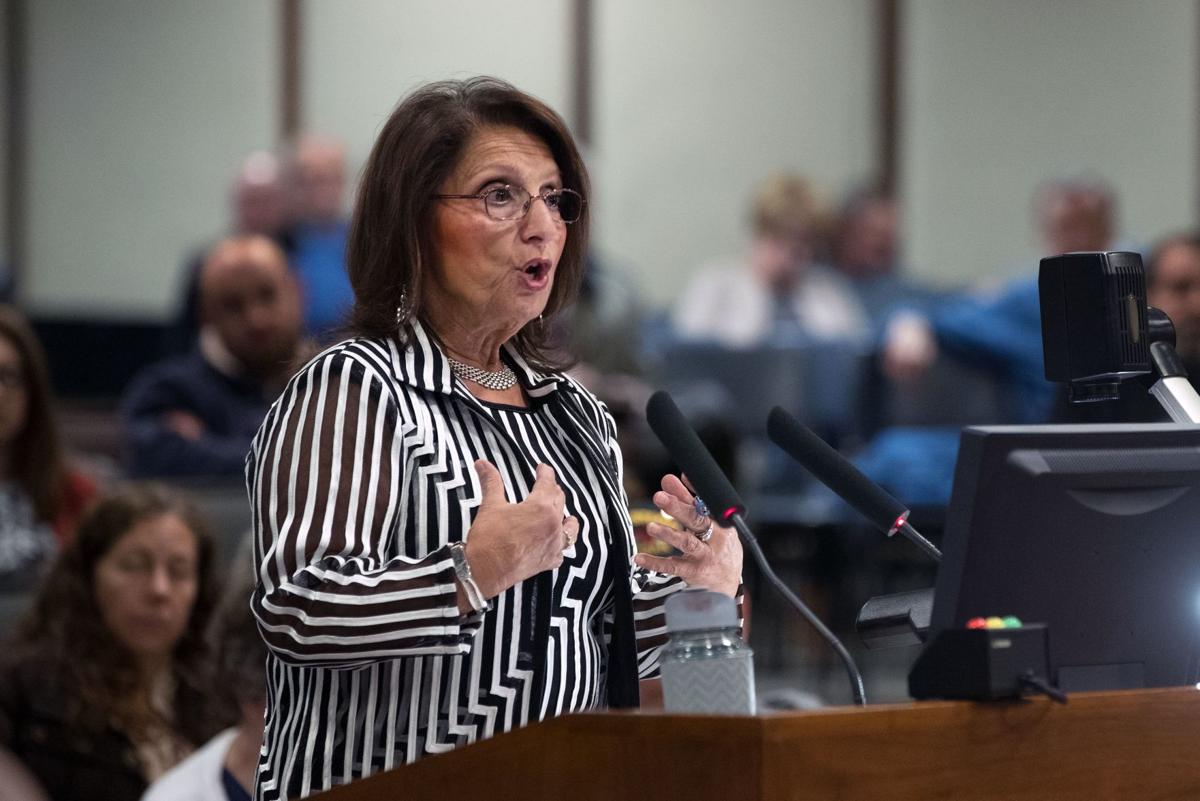 Tax accountability
I read Pat Welch's Public Pulse letter, "Property Tax Burden," dated June 6, with great interest. This time, yearly, my office receives calls and letters, sees social media posts, etc. from property owners who are upset because they believe their property has been valued too high and that their property taxes will increase.
The Assessor/Register of Deeds office is required, by state statute, to value property yearly. Our goal is to assess property efficiently in order to arrive at a fair and equitable value. We use a mass appraisal method to do this, taking into account various influencing factors, such as sales and market conditions. Values are driven by sales and market trends — i.e., what a willing buyer pays a willing seller.
Regarding property taxes, the Assessor/Register of Deeds office does not determine taxes, ever. The tax rates of the political subdivisions control the dollar amount of the taxes you pay, not the Assessor/Register of Deeds office. Levies are established by those political subdivisions such as the city, county, school districts, etc. — after they have created their annual budgets. These political subdivisions, via their budgets, determine how they will spend public dollars and whether taxes will increase. When values increase, rather than accept the "revenue windfall," political subdivisions should produce a frugal budget and lower the tax rate. This would level the playing field, somewhat, for homeowners' out-of-pocket tax payments. However, only those political subdivisions can make that decision.
If a property owner is concerned about high or escalating taxes and wants to affect change, he or she should "go local" — talk to board members of the political subdivisions about their budgets, attend your local political subdivision's public meetings, ask about their budget and how they plan to spend your money, ask about the ongoing "windfall" of dollars that have occurred in the past few years and why they haven't lowered their tax rate to help homeowners, and equally important, voice your opinion.
assessor/register of deeds
Civic duty
In a recent letter a writer suggested that Nebraska should have a vaccination lottery for getting a virus shot. I find it unbelievable that people need to be given prizes for doing their civic duty; the term civic duty refers to a responsibility expected from all members of a society. It follows the principle that citizens have an obligation to serve their society. In return, they receive certain rights and protections. Instead of looking for a prize for doing what is expected from someone living in a free society, how about just doing what is right?
Librarians' importance
The latest consideration of the Nebraska State Board of Education to relinquish librarian positions to those not certified would be to ignore their contribution of the past year. A librarian's duties far outpace the old view of just someone who checks in and out books. Many are unaware of the evolution of this profession, so I encourage you to look into it. The position of librarian has evolved, utilizing methods of communication and technology to empower students and communities. It is a lifeline in many school districts, and dismissing this position as something casual, whether eliminating it or failing to uphold certification of librarians, would be detrimental to our children. We have not been afforded much time to provide our feedback.
So, please, let the Nebraska State Board of Education, our representatives and governor know that this consideration should not be adopted. It is not the right thing to do for our children's future.
David Phipps, Columbus, Neb.
Alzheimer's effort
More than 6 million Americans are living with Alzheimer's, including 35,000 in Nebraska, as well as more than 61,000 unpaid dementia caregivers.
Last month, I joined 19 advocates from across the state of Nebraska in attending the 2021 Alzheimer's Impact Movement Advocacy Forum. Held virtually this year, thousands of Alzheimer's advocates from across the nation met with members of Congress on Capitol Hill. During the virtual event, advocates met with Alan Feyerherm from Congressman Jeff Fortenberry's office and Dustin Ervin from Congressman Don Bacon's office to explain why Congress must continue to prioritize legislative action against Alzheimer's. Specifically, they urged the congressmen to cosponsor the bipartisan Alzheimer's Caregivers Support Act (S. 56/H.R. 1474), which would expand training and support services for families and caregivers of loved ones with Alzheimer's.
Please join me and the Alzheimer's Association in thanking Congressman Bacon for cosponsoring HR 1474, and in encouraging Congressman Fortenberry to join his fellow Congressional Task Force on Alzheimer's member Congressman Bacon as a cosponsor.
To learn more about this disease and how you can join the fight to end Alzheimer's, visit alzimpact.org.
director of public policy,
Respect authority
I'm white and 76 years old now. Back in the 1960s when I was a punk, I started driving. I was always getting pulled over for some violation. Running stop signs, red lights, speeding, wrong plates on my car or busted windows to name a few. When the cops quizzed me, I'd say, "Yes, sir, and no sir." I learned to respect authority and to be polite both at home and at school.
I paid many fines back in those days. I don't remember ever getting wrestled to the ground or getting shot at during these traffic stops. A couple police cruisers pulled me and my six buddies over one afternoon at 24th and Jones Street. We were all spread eagle up against our car. Again, "Yes, sir and no, sir" when asked questions. About 15 minutes later we were on our way. Hey, those cops knew we weren't on our way to an altar boy meeting.
I don't get stopped much anymore since I have learned the rules of the road and keep my car legal. If I do get stopped, I'm going to use that same old lesson I learned as a punk: Respect authority and be polite. It worked for me. If ya gotta beef, argue it in court, just sayin'.
Infestation of lies
In a Public Pulse submission (OWH, June 8), Diane Davis opines that it is obvious that progressive Democrats are ruining our country and setting up a police state, yet she offers no evidence. Could it be because there is no evidence? People who make extraordinary claims should offer extraordinary evidence.
Ms. Davis asks, "Are there no moderate Democrats to save us?" Sure, there are a myriad of moderate Democrats out there, many who watch in disbelief as a populist reality-TV star with decades of fraud and exhaustively documented lying perpetuates an election fraud conspiracy without any evidence; this is the "insanity" that needs to stop.
Those who speak truth need to stand up and speak out against this infestation of lies, which left unchecked, poses the real threat to our country and undermines our democracy.
Stop this insanity
I am losing hope. Reactionary Republicans are ruining our country! Power and control are their gods. The end justifies the means. They are setting us up to be a police state. It is obvious, yet no one calls "Stop the insanity"! Have we learned nothing from our world's history? Are there no moderate Republicans to save us?
Israel
I believe the Pulse letter written by Kathie Garrett Pieper about Israel was the best article I have ever read in the Public Pulse. Thank you, Kathie! My Bible says that God will bless them that bless Israel and will curse them that curse Israel.
James A. Wathen, Council Bluffs
History repeats
They say that history will repeat itself if we do not learn a lesson from it. It seems that we are reliving the late 1930s. Once again, we have a ruthless aggressor (this time China) that is working to take control of the Pacific. Unlike Japan from that period, China has four times the population of the U.S. and the largest manufacturing base on the planet. The next battle in the Pacific will be a David and Goliath struggle with the U.S. being little David. But what is the incompetent Biden administration doing about preparing? Nothing. Old Joe is more interested in climate change, open borders and social justice. He's even forcing the Pentagon to go "woke." Meanwhile China just laughs at us strangling ourselves over climate change and social justice. China handles social justice like they handle their Uyghur population — with genocide.
Lou Totilas, Kimballton, Iowa
Don't sanitize wording
Richard C. Hofnockel's June 1 Pulse piece titled "Abortion's toll" rightfully concluded that an aborted baby is unable to return love. Richard is right, but his speech is more sanitized than mine: Millions believe that "Pro-choice" is a woman's right, while millions of us believe that the killing of an innocent human being is murder, and how much more innocent can you get than a child growing in its mother's womb? So whether you sanitize it as an "abortion" or describe it as a "murder," in neither case can the baby return love because in both cases the baby is dead.