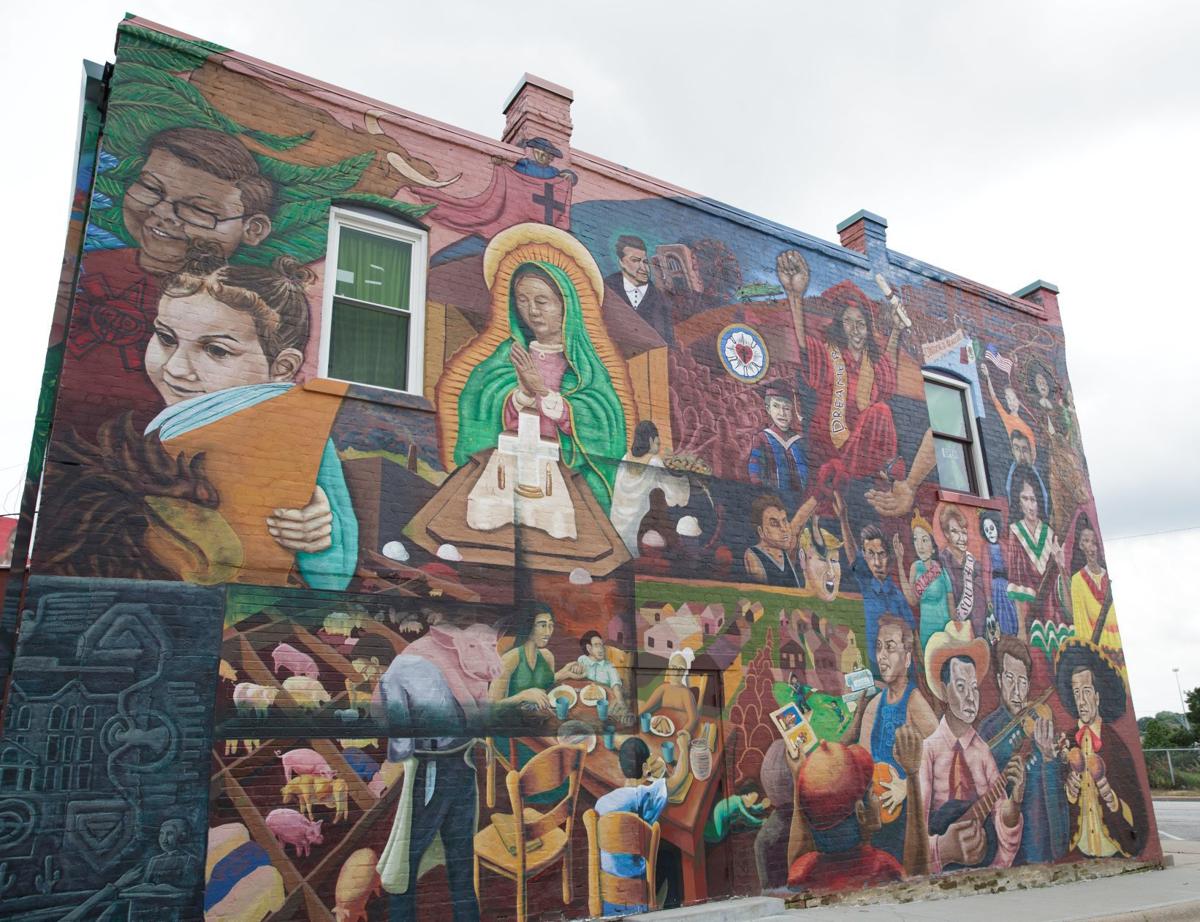 Don't forget Latinos
Regarding Mr. Mills' column wherein he opines rather strongly and with a measurable factual basis that the City of Omaha should "go north for development": I agree with that notion because it's been evident for a long time that African Americans in Omaha have suffered disproportionate racism and discrimination in too many ways to describe here.
But there's something that sticks in my craw about hearing and reading the same opinions from elected officials and many of the city's economic gurus that "going north" as Mr. Mills opines, "clearly needs a measurable increase in economic opportunity for people of color": Well, Mr. Mills, the last time I looked in the mirror I think it's safe to say that I qualify as one of them "persons of color." As do thousands of my fellow Latinos who live and work in South Omaha. How about us?
And Mr. Mills is not alone when it comes to discussions on how best to assist communities of color with economic development and other such things. I think it's because when most folks look at the busy and festive atmosphere of the Latino businesses in South Omaha, they must figure that our community doesn't meet the criteria of a "people of color." Or that our barrio doesn't need the type of help Mr. Mills is familiar with because he doesn't even give Latinos the respect of referencing us in any part of his opinion piece. But he's not alone!
What gives? Why is South Omaha's Latino "peoples of color" not included in the discussion of inclusiveness and diversity and blah, blah, blah? How and why have we become the "invisible man"?
Getting a South Omaha BID group started is fine, I think. But as I share with others of my peers in the South Side, that is really just a small, tiny step in the right direction. Too bad other city fathers and mothers don't see anything beyond expressing support for this effort. To their weak and robotic expressions of interest I say: "What about us?"
Listen first
The column by George Mills in Saturday's World-Herald was right in so many ways, but it could have been written during any of the past five decades. While we agree that the North 24th Street corridor has tremendous potential, as members of the Neighborhood Alliance Team at Sacred Heart Church read it, we had a sense of déjà vu.
While the stated goals are admirable, the tone of "here we come to save you" struck a wrong note. One thing we have learned from our own frequent missteps — "listen first, then act."
As visitors to the neighborhood, we must respect those who call it home. We feel it is important for those who don't live in the community to remember that. It is one of the first steps needed to bring about positive change and healing.
Our team may worship at Sacred Heart, but most of us don't live near there. Many of those talking about what the neighborhood needs rarely visit.
So, our response has been to humbly offer our help, and ask for guidance from the community. Each time we listen, we learn.
Outside visions for North 24th Street are often floated, but quickly fade away. The column mentioned Black leaders, but we likely need to go even deeper in forming any plans.
The vision of those who live there is the vision that must be pursued. Do not go in looking to "fix." Instead, we ask, "How can we help?"
It also is our strong belief that anything done along North 24th Street will be most successful when those who live there own the property: the stores, the housing, the restaurants or entertainment venues. We are aware that there are efforts underway to help make that become a reality.
Now is the time to engage, learn and above all, "listen."
member, Sacred Heart Catholic Church
Neighborhood Alliance Team
Taste of Omaha
I just want to say, a great move for Taste of Omaha to be out at Elmwood Park. Lots of space, shade trees, plenty of parking with shuttles. We went Saturday night and listened to three bands. The Neil Diamond Tribute band from Las Vegas was the bomb! Great choice! My hat goes off to a job well done.
Super event
I attended the Taste of Omaha at Elmwood Park, and it was amazing. I had attended most of the past Taste of Omaha events downtown, and Elmwood is so much better. The downtown location always had terrible traffic congestion and bad parking conditions. It was so spread out that it made it very difficult to walk to everything.
The coordinators of this event should think hard about keeping this event at Elmwood. It was very well coordinated, had plenty of parking, little traffic congestion, and many places to sit. Everyone I have spoken with that attended at Elmwood agrees they want it back there.
No Man's Land
I really enjoyed reading Stu Pospisil's article in the Sunday, June 6 edition of the paper, "Clontarf was a real No Man's Land." My sister and I drove through that area just 10 days ago revisiting the old neighborhood. We grew up on Miller Street. I attended kindergarten at Edward Rosewater. Thank you for an interesting and well researched history of the area.
Rita (Mostek) McLean, Wayne, Neb.
This isn't justice
I read the article in the OWH on Friday, June 4, "Police officer who detained youths charged." I was appalled that he was charged after the parents of the youths complained. The parents of these kids need to accept responsibility for their their unruly behavior. Why are they out in the early morning hours knocking on doors? Where are the parents?
Officer Ja' Price Spears was charged with two counts of terrorist threats and one count of use of a firearm to commit a felony. This may ruin this man's career, all because these parents cannot control their children and accept responsibility to discipline them.
It was posted on Nextdoor.com that there are several neighborhoods near Gretna where kids are knocking down fences and breaking into cars. I wonder where the parents are? I suppose nothing will happen to these kids either.
I for one would welcome Ja'Price as my neighbor. He was only protecting his property and the rest of the neighborhood. Why is it that nurses that are off duty are expected to stop for motor vehicle accidents to help, but a police office after hours cannot protect his and his neighbors' property?