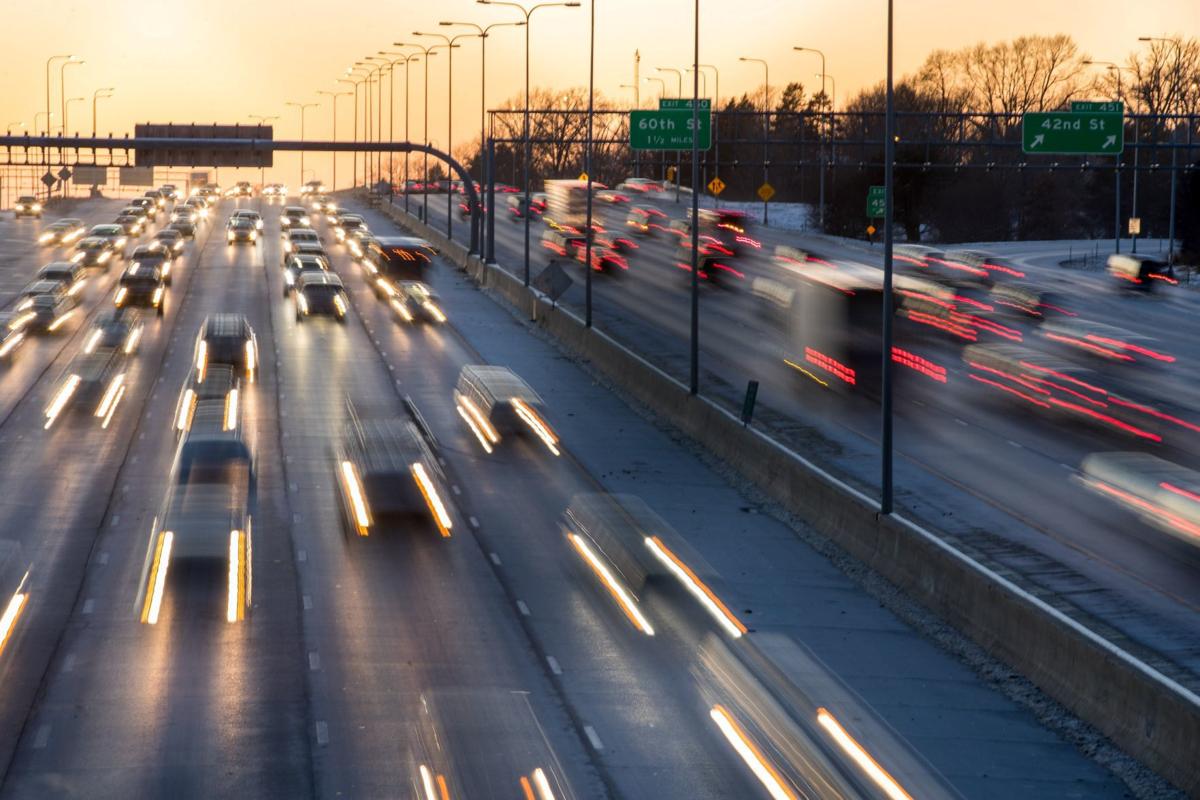 Dangerous driving
I want to send a message out to law enforcement that they are needed in the morning on Interstate 80 between 680 and downtown. I live in west Omaha and work downtown, so I take the Interstate every morning. Over the last couple of months, I have noticed that the level of aggressive driving has increased dramatically. I am not talking about people speeding but people driving in a reckless manner. I see many cars going over 80 mph, then coming up to a car going slower and getting very close before putting on their breaks. The aggressive person proceeds to tailgate the slower car; this is very dangerous, and if the car in front had to put on their brakes, an accident will happen.
If law enforcement patrols the Interstate just in the morning, I do not feel it will be hard for them to hand out many tickets. Hopefully it will lead to people slowing down and not driving so aggressively.
I would like to say to people that there is no need to drive that way. Remember the rule we all learn when we first started driving, that we should keep three seconds between us and the car in front. Also remember it takes less than a second for something to go wrong when you are driving at high speed and that mistake could cost lives.
Is trying to save a few minutes to work worth it when the costs of a mistake can be much higher?
New US citizens
Friday, Sept. 17, 2021, was Citizenship Day and the Papillion Area Historical Society hosted its fourth U.S. Naturalization Ceremony on the grounds of the 1890 Portal Schoolhouse. This year we were honored to welcome 35 new citizens from 20 different countries on a beautiful fall day.
Much work goes into the planning and execution of this event, and I want to thank all involved, from the U.S. District Court, USCIS, the American Legion, the students, merchants, city and society members who made it all possible, Most especially I want to thank our 35 special guests who chose to come to our country legally, study hard, and commit to the laws of this land by raising their right hand and swearing allegiance, all for the privilege and honor to now be called Americans. We welcome you.
Andrea Saarela, Papillion
Misleading claims
In response to the Public Pulse submission, "Vaccine, ethics," I am gravely concerned with Dr. Douglas Bauer, D.O., and his opposition to vaccine mandates and using the guise of ethics and religion to support his position. The AMA reports 96% of all physicians are vaccinated. The vast majority of experts in virology, epidemiology and public health support mandating workers to get vaccinated due to the pandemic that has claimed one in every 500 Americans. The CDC and FDA and most of its counterparts around the world state the vaccine is safe and prevents death and hospitalization in 95% of COVID cases.
Using the term "as a physician," albeit a D.O. in an unrelated field, creates the perception that this person is in a position of authority as he offers thinly veiled support to the anti-vaccine movement. What is truly unethical is using his position of "authority" and giving misguided information to patients that may end up having catastrophic outcomes while relying on his opinions. His link to a Catholic Church site regarding vaccines also is chock-full of folks that are not the leaders in the fields of study that we should be listening to.
No to bond issue
I am against the school bond in Ralston. Mockingbird Elementary School was build in the 1970s. In Omaha Public Schools, Central was built 109 years ago; Tech in 1923; Washington Elementary in 1923 and Beals in 1904-1926. They were added on to and remodeled but are still in use today.
Look at the arena; they get their foot in the door and they just add more tax.
We need a tax cut for seniors. We also need speed bumps near schools.
We do not need more taxes when the schools are just fine. Let's remodel and save money.
Two Americas now
We have two Americas now thanks to Biden. One that doesn't want to live in fear anymore, and one that does. One has learned to live with COVID, and the other has not. The other wants unconstitutional vaccine mandates, continual mask wearing, and shaming others who don't agree.
What America do you want to live in? Your choice, your vote.
Bradley Wardell, La Vista
Prison crisis
The OWH of Sunday, Sept. 19 ran a long story on the current corrections staff crisis — good, and I hope it does some good for all our well-being. But the state powers that be here missed the main point that I and others have urged: Fewer prisoners equal the need for fewer guards, fewer cells, less money, etc.
I cannot believe that out of the many now incarcerated, there aren't hundreds who could "get out of jail free." Put the Parole Board to work overtime and be more liberal. There has to be a better solution than more state employees and prison cells. I am sure the prison now holds many, many men and women who, with proper job training, could be productive citizens.
Yes to voter ID
Disenfranchise must be one of the most recent overused words to describe people who are registered to vote and have a Nebraska driver's license or Nebraska ID, or can easily obtain these documents. The majority of people age 16 and over have a driver's license. Also, the majority of those same people are registered to vote but do not vote, their own choice. Why is there a problem of showing a poll worker either of those IDs? There are oodles of nonprofit volunteer organizations that assist people needing transportation.
As a poll worker, I can tell you that when voters hand us their driver's license or ID of their own volition, it makes it 100% easier to look up their names on the voter registry we have them sign. People mumble, name spellings often have nothing to do with phonetical spelling and background noise make it hard to determine names without repeatedly asking the voter to please say and sometimes spell their name.
Opponents are creating a smoke screen regarding voter ID in order to keep people from focusing on whatever real issues they are trying to hide. Brad Christian-Sallis is quoted as saying voter ID is "dangerous and hurtful." Does that mean it is dangerous and hurtful for people to obtain a driver's license? I have to say, I never felt in danger nor got my feelings hurt when I went to get my driver's license.
You can sign a petition only if you are a registered voter, and if you aren't, you probably aren't going to vote on anything anyway regardless of the issue. I encourage everyone that is a registered voter to sign the petition for voter ID and when it comes up on the ballot, vote for it.
New approach needed
The World-Herald last week had the article "New report documents increasingly dire staffing crisis in Nebraska prisons." So easy to see this on the surface, but why not focus on the laws or injustices, the judges and crimes? If you want to fix the problem of correctional facilities overcrowding and staff shortage, here is an idea. Reevaluate the crimes in which people are being locked up for and stop locking up so many people and giving out so much lock-up time.
How about correcting that problem which in turn should address the staff shortage, pay and overcrowding? Stop building prisons and jails. The more being built, the more laws that get made up, the more people they find to lock up, the more division and broken families we have, the more problems with staff shortages.
Shameful action
In the height of the Afghanistan withdrawal debacle, Joe Biden was looking for a win badly. And then wouldn't you know it, the U.S. carried out a drone strike that reportedly took out one of the terrorists that had had a role in bombing the Kabul airport. The usual talking heads in the press, and fan boys on Twitter, naturally celebrated it as a testament to Joe Biden's toughness. Trouble is, it wasn't a terrorist who was killed in that attack. In fact, it was 10 civilians, including seven children. A war crime?
Will our esteemed media hold Joe Biden's feet to the fire (assuming his handlers ever allow him to take an impromptu question again) the next time he refers to Vladimir Putin as "a killer"?
Evan Trofholz, Columbus, Neb.